Majority Of Americans Oppose Trump's Decision To Back Out Of Paris Climate Accord
Only 28% of Americans support President Trump's decision to back out of the Paris Accord, but it's not clear that this will harm him politically.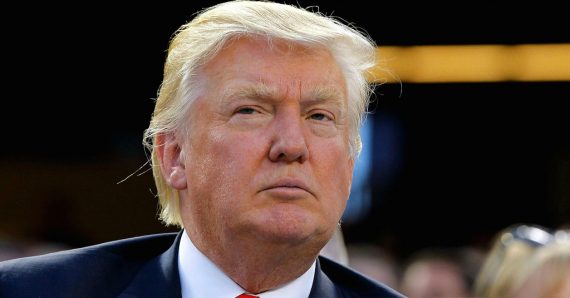 A new poll from ABC News and The Washington Post shows that a majority of Americans oppose President Trump's decision to back out of the Paris Climate Accord:
Fifty-nine percent of Americans oppose President Donald Trump's decision to exit the Paris climate agreement, according to a new Washington Post-ABC News poll.

Just 28 percent of people surveyed support Trump's decision to "withdraw from the main international agreement that tries to address climate change," as the poll, conducted from June 2-4, described the deal. While 13 percent said they have no opinion, 46 percent of respondents said they strongly oppose Trump's choice.

(…)

Most people surveyed by the Post and ABC disagree: 47 percent of respondents said they expect Trump's decision to cost the U.S. jobs, while 39 percent said they expect it to create jobs. Overall, 42 percent of those surveyed said they expect exiting the agreement to hurt the U.S. economy, compared to 32 percent who think it will help it.

A majority, 55 percent, said they believe the decision hurts U.S. leadership in the world, while just 18 percent said it would help American leadership's standing.
In light of the fact that previous public polling has shown that most Americans accept the general scientific consensus that climate change is a real phenomenon and that human activity plays at least some role in contributing to it, this isn't entirely surprising. The question is whether it will have any real political impact as we head into the future. If you dig deeper into this poll, you find that while most Americans oppose the deal and only 28% of the public supports it, the President's decision is supported by 67% of Republicans. This is important in no small part because it's rather obvious that this was a move that Trump is making as much to appease Trump's Republican base most of all. Like the mediocre steps that he's taken to "build" a southern border wall and "make Mexico pay for it," it is intended as much to show that base that the President is following through on his promise as it is to be a new direction for American policy on the environment.
It's unclear just how much numbers like this will actually hurt Trump notwithstanding the fact that a majority of Americans oppose the President's actions. As I've noted before with regard to issues such as gun control, the answer to that questions depends on more than how much an individual policy is supported or opposed by the public at large. It also depends on how important that issue is to voters when they make their decisions about who to vote for in a given election. For example, while the vast majority of the Americans support gun control policies such as universal background checks, poll after poll also shows that this is a relatively low priority issue for most Americans. This is why Republicans are able to oppose these measures without really having to worry about paying a price at the polls. Similarly, it appears from available polling data that climate change is not an important issue for most Americans, ranking far below issues such as the state of the economy, federal spending and debt, and health care. Given that, while the President's decision will likely have an impact on his job approval numbers, which continue to trend in the wrong direction, the odds that it will have much of an impact on what happens in the voting booth is exceedingly low. And that's one of the main reasons the Administration believes it can get away with a move like this even in the face of opposition from most of the American public.