Majority Of Americans Want Romney To Release More Tax Returns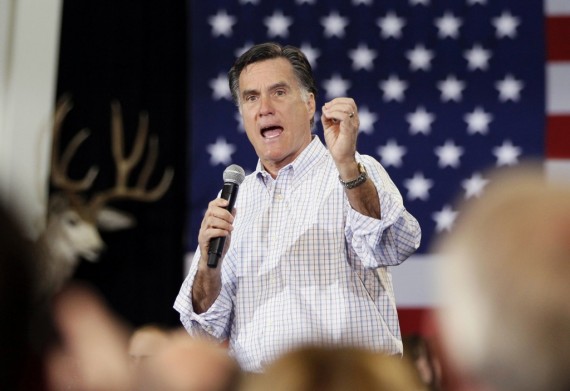 According to a new USA Today/Gallup Poll, a majority of Americans believe Mitt Romney should release more tax returns:
WASHINGTON – A majority of Americans, including almost a third of Republicans, say GOP presidential contender Mitt Romney should release more tax returns than the two years he has promised to disclose, a USA TODAY/Gallup Poll finds.

The issue is one Democrats have been hammering, including an open letter to Romney signed by almost two dozen mayors released Thursday that noted controversial disclosures in the 2010 return he already has released and demanded: "What else are you trying to hide?"

Those surveyed are divided on whether the likely Republican nominee is trying to hide anything. While 42% predict the release of additional returns would not reveal anything politically harmful, 44% believe it would include damaging information — including 15% who say they believe the revelations would be so serious that they would "show he is unfit to be president."

(…)

In the poll, those surveyed:

• Are divided on whether presidential candidates in general should release their tax returns. Forty-seven percent call it "largely irrelevant" to helping voters decide who should be president while 44% say it provides "legitimate information that helps voters make better decisions."

• Agree by a substantial margin of 17 percentage points that Romney in particular should release more than two years of returns. By 54%-37%, they say Romney should release tax returns from additional years. Those calling for more disclosure include 75% of Democrats, 53% of independents and 30% of Republicans.
Meanwhile, Ann Romney spoke about the issue today and echoed the position her husband has taken:
Ann Romney reaffirmed her husband's insistence that no additional years of tax returns would be released to the public on Thursday morning, arguing that they have already "given all you people need to know."

"He's a very generous person," she told ABC's Robin Roberts of Mitt Romney. "We give 10 percent of our income to our church every year. Do you think that is the kind of person who is trying to hide things, or do things? No. He is so good about it. Then, when he was governor of Massachusetts, didn't take a salary in the four years."

"We've given all you people need to know and understand about our financial situation and how we live our life," she said.
Personally, I'm sympathetic to the idea that tax returns are largely irrelevant in evaluating a candidate, but it strikes me as such an inconsequential issue that withholding them causes more problems than its worth. The Romney camp apparently thinks they can get away with this intransigence, but the poll indicates that the public isn't too impressed by it. How long they'll be able to keep their position given polls like this is unknown.