Majority Think Trump and Biden Mentally Unfit
The two oldest major party nominees in American history are not inspiring great confidence.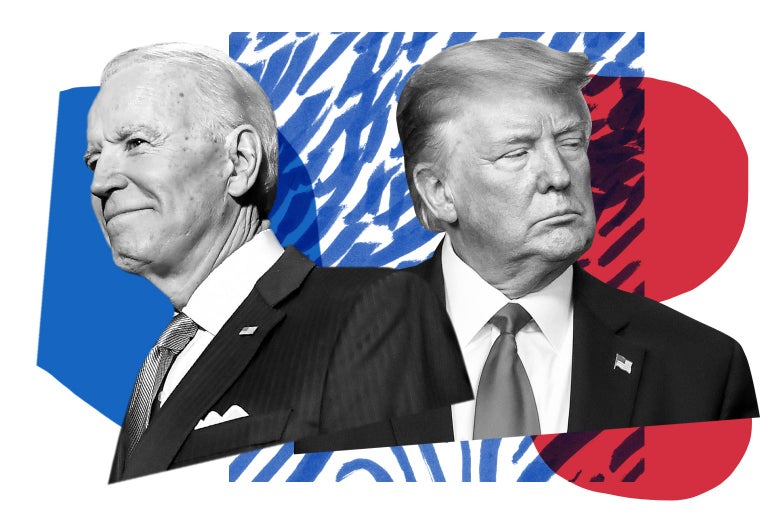 Some bad if unsurprising news for both candidates from the latest polls.
CNBC ("Most voters don't see Trump and Biden as mentally fit to be president, new poll shows"):
Most voters in six 2020 swing states do not consider either President Donald Trump or Democratic presidential nominee Joe Biden mentally fit to be president, according to a new CNBC/Change Research poll.

The findings in the pivotal states of Arizona, Florida, Michigan, North Carolina, Pennsylvania and Wisconsin were released Thursday amid a sustained push by the Trump campaign to portray Biden as incapable of handling the demands of office. Most respondents in those states, which will play a huge role in determining the presidential election winner, do not have confidence in Trump's ability to take on the job, either.

A 51% majority said Trump is mentally unfit to be president, while 49% answered that he is fit to hold the job. A similar share, by a 52% to 48% margin, responded that Biden is mentally unfit to be president.

Voters had more confidence in the presidential hopefuls' physical fitness to hold the White House. A 52% majority said the 74-year-old Trump is physically fit to be president, and 54% said the same about Biden, who is 77. 

The poll, taken Friday through Sunday, surveyed 4,143 likely voters across the six states and has a margin of error of plus or minus 1.4 percentage points. The survey found Biden leading Trump by at least a small margin in all those key states and that most voters disapprove of Trump's efforts to keep Americans safe.

In a CNBC/Change Research national poll, 55% said Trump was mentally unfit, while 45% said he was fit. Biden was deemed unfit by 52% and fit by 48%. The survey was conducted with 1,902 likely voters and has a margin of error of plus or minus 2.25 percentage points.
Again, this is hardly surprising. They're old men and both sides have worked to portray the other candidate as mentally incompetent. Given that both men have been in the national spotlight for decades and are clearly diminished in terms of their verbal skills, it's an easy sell.
Do I have major concerns about Biden's ability to finish out his term if elected? Yes. Do I have major concerns about his mental fitness? Not really. He's not a verbally sharp as he once was—and he's always been gaffe-prone—but he still strikes me as perfectly competent. And he did just go through a grueling primary fight against a (mostly) younger field and emerged victorious.
Beyond that—and this is crucial—I have a high degree of confidence that he'll surround himself with a competent team and trust that they will faithfully carry out their duties under the 25th Amendment. If his mental acuity falls to the level where he can't do his job, he'll move aside.
I lack such confidence in Trump and his team, buttressed by their performance in the first term.