Make Professors Teach!
A new study finds that college tuition costs could be cut in half if lazy professors got off their butts.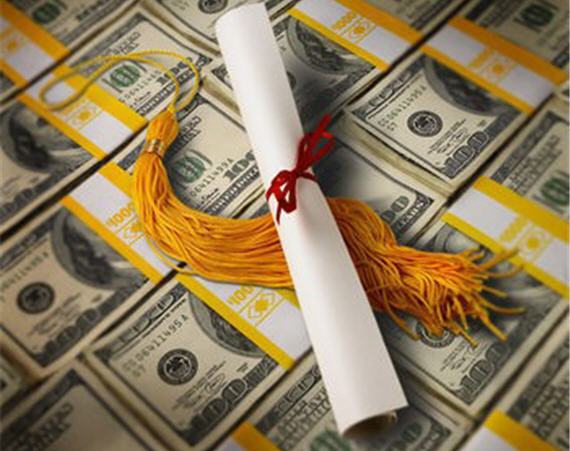 Wall Street Journal has put a provocative article by Richard Vetter titled "Time to Make Professors Teach" behind a paywall, cleverly ensuring few will read it. The subhead, "My new study suggests a simple way to cut college tuition in half" is intriguing but not enough so to entice me to subscribe.
The Big Picture's Marion Maneker has provided two excerpts which at least give us a clue as to Vedder's thesis.
In a study for the Center for College Affordability and Productivity, Christopher Matgouranis, Jonathan Robe and I concluded that tuition fees at the flagship campus of the University of Texas could be cut by as much as half simply by asking the 80% of faculty with the lowest teaching loads to teach about half as much as the 20% of faculty with the highest loads. The top 20% currently handle 57% of all teaching.
For readers unfamiliar with the structure of major research universities, this will be even more shocking:
[A]t UT Austin, a mere 20% of the faculty garner 99.8% of the external research funding. [M]uch research consists of obscure articles published in even more obscure journals on topics of trivial importance. Mark Bauerlein, a professor of English at Emory University, once estimated that 21,000 articles have been written on Shakespeare since 1980. Wouldn't 5,000 have been enough? Canadian scholar Jeffrey Litwin, looking at 70 leading U.S. universities, concluded the typical cost of writing a journal article is about $72,000.
As someone whose academic career was spent at "teaching schools" and whose published writings are mostly for mass audiences rather than the specialized journals, I'm highly sympathetic to these arguments. Outside the hard sciences, I'd guess few scholarly articles are sufficiently influential to merit $72,000 in reduced teaching load.
Still, the numbers above could be highly misleading. At the University of Alabama, where I did my doctoral work, most professors taught two classes a semester compared to the four that I would later teach at Chattanooga and Troy. The rationale was that they'd spend half their time teaching and the other half doing research. But the overall statistics would have been skewed by the inclusion of faculty in the sciences who taught a lot of labs and thus inflated their course totals, the various specialty teachers (physical education, music, etc.) who weren't scholars and taught very heavy loads, and non-tenure-track lecturers and the like.
Thankfully, while the WSJ article isn't available, the study to which is refers ("Faculty Productivity and Costs at The University of Texas at Austin") is PDF'd on the Center for College Affordability and Productivity's website. Vedder is an economist at Ohio University and an adjunct scholar at the American Enterprise Institute. His co-authors are an undergraduate and a research associate at CCAP.
Additional statistics from the Executive Summary:
20 percent of UT Austin faculty are teaching 57 percent of student credit hours. They also generate 18 percent of the campus's research funding. This suggests that these faculty are not jeopardizing their status as researchers by assuming such a high level of teaching responsibility.
Conversely, the least productive 20 percent of faculty teach only 2 percent of all student credit hours and generate a disproportionately smaller percentage of external research funding than do other faculty segments.
Non-tenured track faculty teach a majority of undergraduate enrollments and a surprising 31 percent of graduate enrollments.
The most active researchers teach nearly the average of all faculty; increasing teaching loads of others would trivially impact outside research support.
Again, though, much of this could be skewed by disciplinary practice. In some of the hard sciences, teaching and research are much more complimentary than they are in, say, the humanities. A biologist or anthropologist can have his graduate students do a lot of his field research as a practical exercise in labs. An English professor, by contrast, needs course relief to write papers. (One can debate the relative value of the research products. But they're simply different animals.)
Vedder and company issue numerous disclaimers about the preliminary nature of their findings. But this is especially crucial: "A final analysis of the data would require controlling for various factors (such as differences in the teaching and research loads of part-time faculty compared to full-time faculty as well as the per-student costs associated with teaching) as well as corrections to any anomalies in the raw dataset." So, apparently, they're considering adjunct faculty (who do no research and are not part of the core fabric of the university community) and graduate teaching assistants (whose research doesn't count) in their numbers.
This is an absurd skew. In fact, it undermines the entire paper. Yes, UT-Austin could dramatically reduce its tuition if it fired all of its research faculty and replaced them with cheap adjuncts. Less radically, it could require heavier teaching loads of tenured tenure-track faculty. At which point it would cease being the state's flagship university and would be either Austin Community College or Stephen F. Austin State University.
Indeed, my takeaway from "Non-tenured track faculty teach a majority of undergraduate enrollments and a surprising 31 percent of graduate enrollments" is not "Well, shoot, they could teach more!" but "This borders on fraud." I've resigned myself to TAs and adjuncts teaching some of the large survey courses–hell, I did that myself as a TA at Alabama. One can argue that having finished one's dissertation isn't prerequisite to teaching the basic material. But the notion of non-professionals teaching graduate courses is troublesome, at least in the academic disciplines. I can see that value of a distinguished non-academic teaching a seminar in an MBA or even Master's in Public Administration program. But the vast majority of the coursework should be theoretically grounded.
The findings are further skewed by this odd technique: They're looking at teaching in terms of "student credit hours." That is, they're multiplying the number of students in each course by the number of credit hours it's worth. Thus, a 3-credit hour survey class with 300 students counts as 900 student credit hours whereas as 6 student graduate seminar counts as a measly 18 hours. To put it another way: the survey class is 50 times as valuable as the seminar. Not to put too fine a point on it, that's utter horseshit.
But it explains the wild disparity in teaching loads: the top quintile are primarily either TAs, adjuncts, and junior faculty who get assigned the less desirable survey courses while the bottom quintile are senior professors who teach nothing but small seminars. Which, incidentally, at least partly explains why those with the biggest teaching loads are nonetheless productive in terms of attracting grants and producing research: Junior faculty are fresh, often have publishable work (in the form of their dissertation) in their pocket, and highly motivated to publish.
Now, again, I'm skeptical of a lot of what passes for scholarly productivity. In my own field of political science, the flagship journals are so statistically laden and focused on obscure topics that most of the articles are inaccessible not only to policymakers but to other political scientists. Further, the publish or perish ethic has moved down even to regional "teaching schools," fostering a proliferation of journals that exist solely to meet the internal demand from political scientists to get published. The vast majority of published articles aren't read even by people in the subfields to which they're targeted; there's simply too much new material each month to keep up with it all.
That said, research feeds teaching. If university education is to be more than "13th grade," professors have to continually learn. And the best way to do that is to explore one's research interests, which forces digging into books, articles, and other materials.  Ideally, this contributes incrementally to the knowledge in the discipline. But it almost invariably improves the knowledge of the faculty, who can pass it on to their students.
Hat tip: John Personna