Manuel Noriega Suing Makers Of 'Call Of Duty'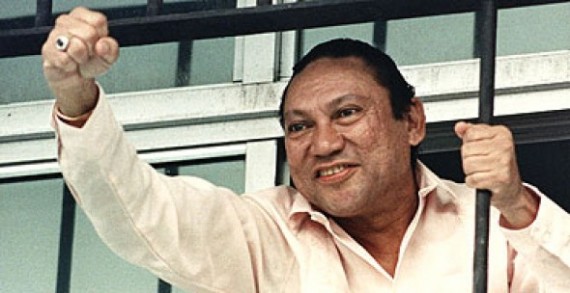 Former Panamanian dictator Manuel Noriega is suing the creators of Call Of Duty for using his likeness in their video game:
Manuel Noriega, the former Panamanian dictator, has filed a lawsuit against Activision Blizzard Inc., the video game company behind the popular "Call of Duty: Black Ops II" game, for depicting him as a "kidnapper, murderer and enemy of the state."

Noriega, 80, filed the lawsuit Tuesday in Los Angeles County Superior Court via his attorney, and is seeking lost profits as well as damages. In the lawsuit, he claims the company included the character "to heighten realism in its game," which in turn led "directly into heightened sales."

The game, released in 2012, has a character that bears Noriega's name and resembles the former Panamanian strongman. The character assists the CIA in capturing a Nicaraguan terrorist but later betrays the agency.

In reality, Noriega's connections with the CIA go back to the 1950s. He was eventually recruited by the agency and was on their payroll until 1988. But the U.S. grew increasingly concerned with Noriega's use of violence against his foes and Panamanian citizens during the late 1980s. In 1989, the U.S. invaded Panama, ousted Noriega from power, and imprisoned him in the U.S. on drug trafficking charges.

In the U.S., individuals enjoy the "right to publicity," which gives them complete control over how their images can be used for commercial purposes. However, it is unclear if that right also extends to Noreiga.

His claim rests on shaky ground since he isn't a U.S. citizen or resident, an attorney told BBC News, meaning his legal standing to bring the case against the game maker is questionable.
After being deposed, Noriega was tried in the United States and convicted on multiple counts involving drug trafickking, money laundering, and other charges. He was convicted on all charges and sentenced to 30 years in Federal prison, which was later reduced for good behavior. After finishing his sentence in the United States, Noriega was extradited to France to face trial on money laundering charges, of which he was convicted. Upon convicting in France, he was extradited to Panama where he has been serving time in a Panamanian prison on murder and war crimes charges since 2011.
I can't really comment on the merits of his legal claims here or their chances of success. However, I will say that until I heard this news last night, I had no idea that Manuel Noriega was even still alive.