Mark Halperin Attempts A Comeback After #MeToo Allegations
Mark Halperin, the former MSNBC political analyst who was accused of misconduct during the height of the #MeToo Movement, is trying to make a comeback with a new book.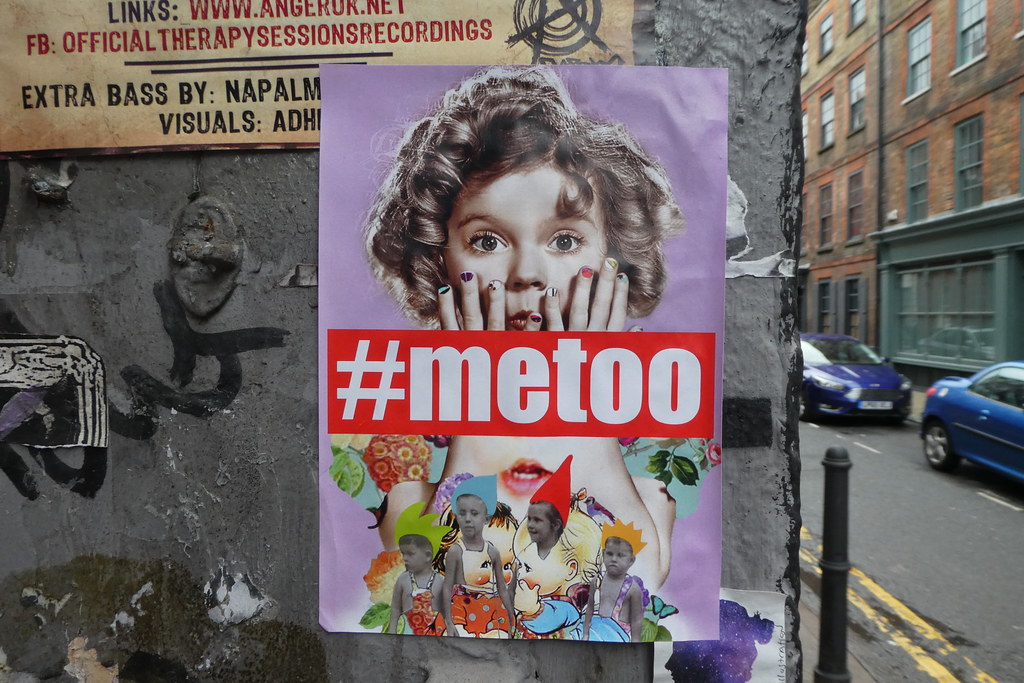 Former political pundit Mark Halperin, who largely disappeared after being the subject of numerous claims of sexual harassment, has written a new book about the 2020 election and at least some of his accusers aren't very pleased about it:
Reports of a new book deal for the political journalist Mark Halperin set off a firestorm this weekend, as critics said that Democratic strategists should not have granted interviews to him.

Mr. Halperin, the co-author of the best-selling chronicle of the 2008 presidential campaign "Game Change," lost a cable-news role and a book deal after a report that multiple women had accused him of making unwanted and aggressive sexual advances. The backlash to his new book deal reflected continued anger about misconduct claims in the #MeToo era.

The coming book by Mr. Halperin, "How To Beat Trump: America's Top Political Strategists on What It Will Take," is to be published by Regan Arts, a division of the publisher Phaidon led by the longtime editor and publishing executive Judith Regan. Ms. Regan confirmed the plan to publish the book in an email on Monday.

Some of the strategists who spoke to Mr. Halperin for the book — notably David Axelrod, a former adviser to President Barack Obama — expressed regret after many social media users criticized the author's return to public life.

"By answering Halperin's questions, I did not in any way mean to excuse his past, egregious behavior," Mr. Axelrod said in a Twitter post on Sunday.

Donna Brazile, Al Gore's campaign manager in 2000, condemned his purported conduct in a statement to The Daily Beast but defended having shared her insights for the planned book.

Other political strategists, including James Carville, said that their participation in the book came out of a desire to defeat President Trump, rather than an endorsement of Mr. Halperin.
Nearly two years ago, Halperin, who became famous both from his regular appearances on MSNBC's "Morning Joe" and from the books Game Change and Double Down: Game Change 2012," which he co-wrote with John Heilman, became wrapped up in the ongoing #MeToo revelations thanks to a detailed report on CNN that catalogued a number of instances of improper conduct toward women. While none of these instances have resulted in the filing of criminal charges, the impact on Halperin's career was predictable. He quickly disappeared from the air on MSNBC and has not returned in the intervening two years, his book deals, including an apparent deal for a book about the 2016 election, were revoked, and he basically disappeared from public view.
That media blackout was quietly lifted earlier this year when he appeared on Michael Smerconish's show on SiriusXM at the same time that reports dropped that there was an ongoing, albeit quiet, effort to rehabilitate his image to the point where he could resume a career at some point in the future. Interestingly, that report didn't make any mention of the upcoming book even though it was clearly already in development at the time, if not nearly completed.
Halperin's effort to rehabilitate himself have raised the question of how we should handle the issue of people who were accused as part of the MeToo era should be treated when they inevitably try to reclaim their careers. I wrote about this back in January and noted that the question isn't completely up to us:
On some level, of course, the question of forgiveness doesn't belong to society as a whole, but to the individual women, and in some cases men, who have been victimized by those in a position of power or fame in the past. If they aren't prepared to forgive, then it seems presumptuous and wrong for the rest of us to speak for the victim(s) or to "forgive" the perpetrators of sexual harassment or assault before the victim is prepared to do so. Even in cases where the victims have forgiven the perpetrators, though, Cowen is correct that there doesn't seem to be any kind of a consistent guide or standard for when it's okay to forgive the (mostly) men who have engaged in behavior that is now deemed to be socially unacceptable. As Cowen notes, there are some people such as Louis C.K. who seem to be bouncing back from the charges against them. Others seem unlikely to ever be forgiven.

Some of these cases are obviously different from others, of course. Men like Bill Cosby, Harvey Weinstein, and Kevin Spacey who have either been charged or convicted of serious sexual assault offenses should obviously be treated differently from men like Matt Lauer, Les Moonves, Al Franken and others, who have been accused of sexual harassment which, while clearly inappropriate, doesn't rise to the level of criminal behavior. What are the standards for when they can or should be forgiven, and should they be given a second chance? Denying forgiveness altogether doesn't seem to me to be the appropriate response. After all, the men in this second group did not commit crimes and, in many cases, the women who accused them of inappropriate behavior have received at least some form of compensation for the wrongs that were done to them. At what point does the social shunning come to an acceptable end, and who gets to decide what the standards are?
In the end, it will be the market that decides whether Halperin has paid a sufficient price for the accusations against him. As Jazz Shaw notes at Hot Air, the first test will be whether or not he begins to return to his old haunts on cable news:
Unless the blowback from this announcement results in the publisher canceling the deal, however, the die seems to have been cast. So what happens then? Two immediate groups of people will be under a lot of scrutiny.

The first will be the networks and morning show hosts who usually line up dutifully and offer free publicity in the form of interviews whenever a member of their own tribe puts out a new book. MSNBC, CNN, NBC News and all the rest would, in earlier times, have all given generous appearances to Halperin to drive his book sales. Will Morning Joe, Jake Tapper or Chuck Todd be allowing Mark to darken their doorways? If so, the reactions should be… interesting.
Ordinarily, of course, a book like this would be accompanied by a book tour that would take him to many of the outlets that Jazz notes in his comments. This would seem to be especially true given the fact that the race for the 2020 Democratic Presidential nomination is one of the primary focuses of political news on the cable networks. A book like the one he has apparently written would ordinarily be one that hosts and producers would be eager to give air time too. Will that happen in this case, and will any interviews we do see include discussion of the 2017 allegations? Only time will tell.
As it stands, though, it seems clear to me that Halperin has a right to try to resurrect his career. The criticism that is being directed at him and at those who agreed to be interviewed for the book strikes me as a ridiculous overreaction. Halperin was in the wrong, but he didn't commit and wasn't accused of any crime. If the public and the media accept his return, then it seems to me the question is answered.