Mark Zuckerberg World's Third-Richest Person
The 34-year-old Facebook tycoon is now worth more than 87-year-old Warren Buffet.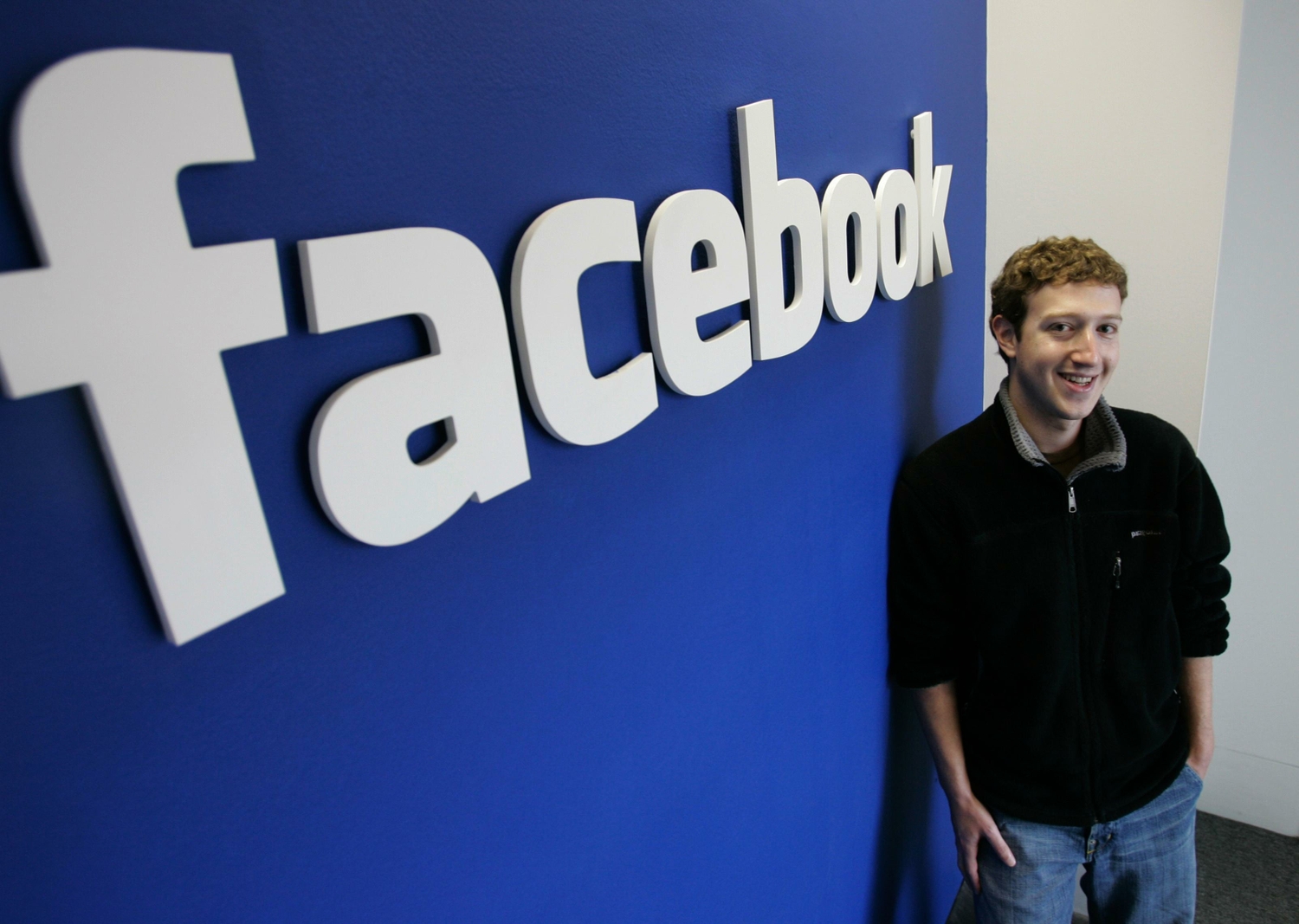 Bloomberg ("Mark Zuckerberg Tops Warren Buffett to Become the World's Third-Richest Person"):
Facebook Inc. co-founder Mark Zuckerberg has overtaken Warren Buffett as the world's third-richest person, further solidifying technology as the most robust creator of wealth.

Zuckerberg, who trails only Amazon.com Inc. founder Jeff Bezos and Microsoft Corp. co-founder Bill Gates, eclipsed Buffett Friday as Facebook shares climbed 2.4 percent, according to the Bloomberg Billionaires Index.

It's the first time that the three wealthiest people on the ranking made their fortunes from technology. Zuckerberg, 34, is now worth $81.6 billion, about $373 million more than Buffett, the 87-year-old chairman and chief executive officer of Berkshire Hathaway Inc.
These rankings are somewhat meaningless, in that most of the wealth is theoretical, owing to stock prices. Facebook's bubble could theoretically burst at any moment. Indeed, I'm a bit surprised its value is on the rise given the recent scandal over the site's privacy.
Regardless, it's interesting that the three richest people in the world are men who created a technology company serving demands we didn't even know we had. Microsoft, founded in 1975, is by far the oldest of the three; indeed, Zuckerberg wasn't even born then. Amazon came along almost 20 years later, in 1994. Facebook started a decade later, in 2004. All three, then, came into existence in my memory and blossomed into global behemoths in my adult lifetime.
Buffett's fall in the rankings is no accident:
Buffett, once the world's wealthiest person, is sliding in the ranking thanks to his charitable giving, which he kicked off in earnest in 2006. He's donated about 290 million Berkshire Hathaway Class B shares to charities, most of it to Gates's foundation. Those shares are now worth more than $50 billion, according to data compiled by Bloomberg. Zuckerberg has pledged to give away 99 percent of his Facebook stock in his lifetime.
Aside from the generosity, the ability to give away $50 billion in a dozen years is simply amazing. He's donated more money than the 11th richest man in the world is worth and almost as much as the founders of Google and Oracle are worth.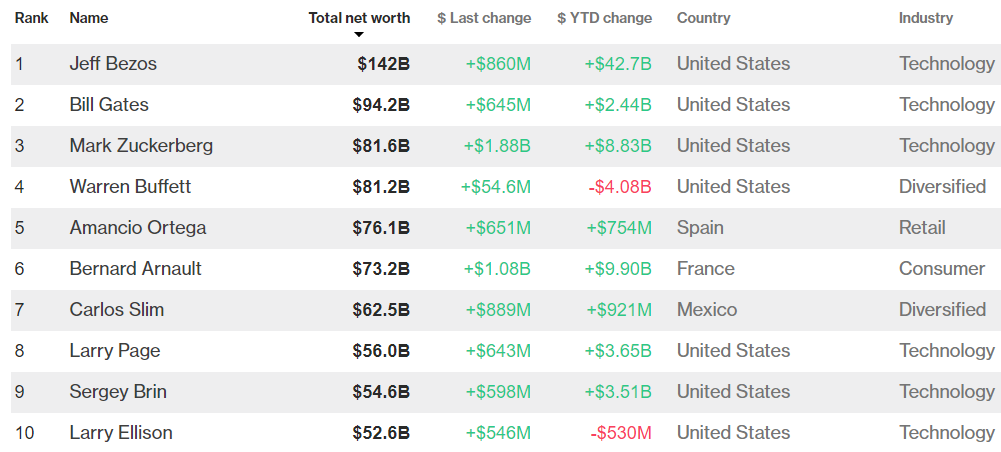 It's also worth noting how much wealth is concentrated in just a few hands. Granting that there's been a lot of inflation over the last four decades, I well remember a time when one could count all the world's billionaires on one hand. According to Fortune, there were only two in 1976. There were 2754 last year. The Bloomberg list stops at 500 with Ireland's Denis O'Brien, of whom I've never heard. He has $3.89 billion to his name.