Marriage and Divorce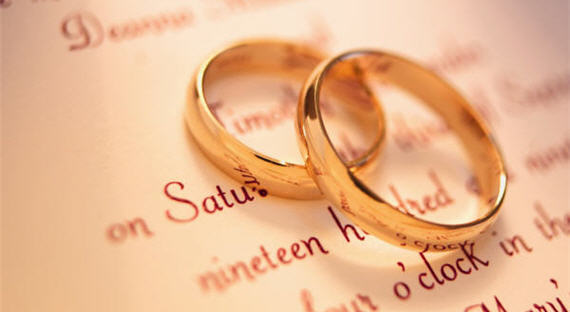 Glenn Greenwald points to the news of Rush Limbaugh's fourth marriage this weekend, as well as the fact that Newt Gingrich is on his third marriage, to argue that conservatives who oppose gay marriage and say that they are doing so to defend Traditional Marriage are dishonest.
They don't really advocate the law's recognition of Traditional Marriage, as they claim; rather, they only advocate that the law bar the untraditional marriages they don't want to enter into (same-sex marriages) while recognizing the ones they do (multiple, serial "marriages"). The point is that one cannot oppose same-sex marriage on the ground that the law should only recognize Traditional Marriages, while simultaneously demanding that the law recognize third, fourth and other multiple marriages following divorce:  at least one cannot do so coherently.
Despite my serious misgivings about the circumstances behind Gingrich's two divorces (I know next to nothing about Limbaugh's three) and my belief that gays and lesbians should be permitted to marry, this strikes me as incredibly convoluted.  While there was no doubt a time when Traditional Marriage meant "until death do us part," the fact of the matter is that marriage following divorce has been increasingly acceptable since the days of Henry VIII.
Over the weekend, responding to the sad news that Al and Tipper Gore are parting ways after nearly 40 years of marriage, Matt Yglesias argued that those calling it a "failure" are short-sighted.
If two people can be happy together for 38 years, during which time they raise a few kids, and then maybe be unhappy for two years and wind up realizing they want to get divorced is that really such a "failure"? It sounds okay to me. Kind of impressive, actually! As a society, I think we need to cut ourselves some more slack about this kind of thing. Failure is relative.
It seems to me that this ultimately wrong while being mostly right.   If the Gores' marriage ends in divorce, that's a failure.  A pretty big one, really, in that it failed to live up to the vow that they made to each other, their family, friends, and community.  But it doesn't mean that the enterprise itself didn't have many successes.
To use an analogy Matt may like, Charles Barkley and Karl Malone finishing their careers without winning an NBA title represents a kind of failure.   That doesn't mean they weren't all-time greats.
As noted in a previous post, my wife and I attended the wedding of some friends in Minneapolis this weekend.  One thing that struck me was that the vows were prefaced with "Is it your intention?" rather than "Do you solemnly vow?" or even "Do you promise?"   I don't think I've heard that before but, really, it's probably a more accurate statement of marriage as it now exists in Western culture:    The couple fully intend to build a life together and persevere through the inevitable difficulties ahead.
Are Rush Limbaugh and Newt Gingrich hypocrites for proclaiming the virtues of Traditional Marriage after failing to live up to their vows?   Maybe.  But it's more likely that they really believe in the virtues of the institution and just aren't very good at it.
UPDATE:  One point made too obliquely above that I should spell out more directly:  What we think of as "traditional" marriage is in fact ever-evolving.   Even half a century ago, divorce was quite taboo; it's so commonplace today that virtually no stigma is attached, even among fairly conservative people.   A quarter century ago, it was simply expected that the wife stay at home and raise the children if at all economically feasible; now, that's fairly unusual.
I suspect that, less than a quarter century from now, same-sex marriage will be so normalized as to fit comfortably within the definition of "traditional."