Masking! In Homes!
The horrors never cease.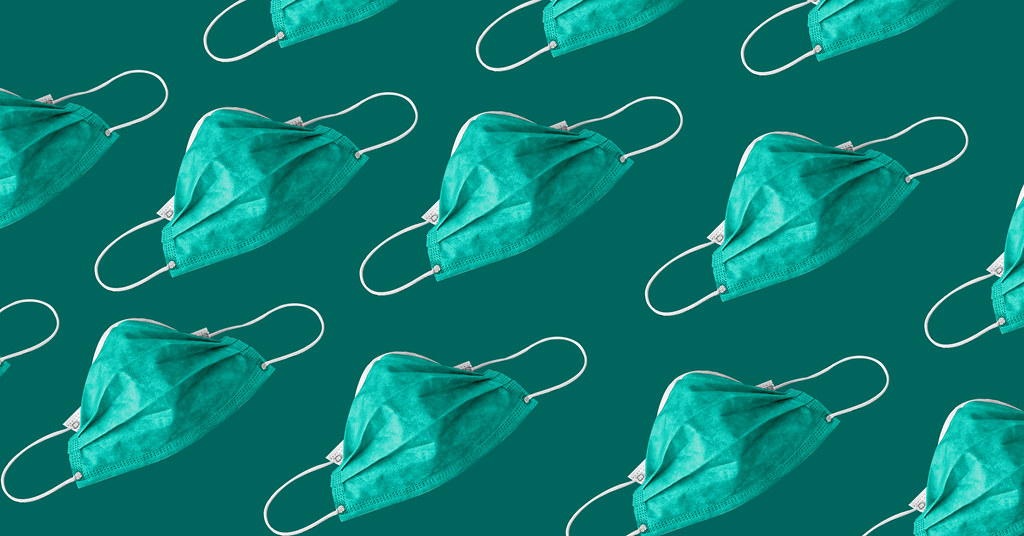 A link from an aggregator sent me to a story at National Review which in turn sent me to one from earlier in the week titled "California County Mandates Masks in Private Homes." You may be shocked to learn that it's mostly alarmist bullshit.
Here's the NR report:
Amid the spike in COVID cases in the San Francisco Bay Area, Santa Cruz County has imposed a sweeping indoor mask mandate for private settings including homes.

For those gathering with people who don't live in the same household, masks should be worn inside regardless of vaccination status, the county announced Monday. The guidelines also apply to businesses, with exceptions for eating and drinking.

Santa Cruz County was the first in California to drop its indoor mask mandate but is reinstating it as COVID cases rise.

"Unfortunately, a potential winter surge appears to be a significant threat to the health and safety of our community," Dr. Gail Newel, Santa Cruz County's health officer, said in a press release. Newel said the guidance is to protect vulnerable friends and family members from the disease.

As its enforcement mechanism, the county is demanding that businesses and governmental entities require their staff to wear masks as well as display instructional signs about masking-wearing at storefronts. Newel told the Sentinel on Friday that establishments must comply by Monday.

"If you are gathering with extended family and friends, especially those who have traveled from outside the area or who are unvaccinated, caution is best," Newel said. "We want to try to get used to the idea of living with this virus and getting back to some sort of normalcy in activities, including being able to gather with people that we love and not have to withhold ourselves from our kids, our grandkids or our grandparents."
So, already, the headline is rather dubious. There is no mandate for people to wear masks with their family at home. They're simply strongly suggesting—with no enforcement mechanism behind it—that people exercise caution when gathering with non-family members in private homes, particularly if they're unvaccinated.
The "county announced Monday" link takes us to a San Francisco ABC7 report that says, relevant part in full,
Indoor mask mandate in effect in Santa Cruz Co.

An indoor mask mandate is now in effect in Santa Cruz County and it covers private settings like a home. If you are getting together with others who don't live in the same household the county says you should mask up regardless of vaccination status. Businesses are also required to follow the guidelines. You can take off your mask when eating or drinking.
So, I at least get where the language is coming from. But, if you are trying to understand what it is the county is announcing, the best bet is, almost surely, the county. It took a few clicks but I found the actual memorandum from the county, dated November 19 and titled "SANTA CRUZ COUNTY HEALTH OFFICER ISSUES ORDER REQUIRING USE OF
FACE COVERINGS INDOORS." Most of it is already quoted in the NR piece but here's the nut 'graph:
Masks must be worn in private settings, including your home, when non-household members are present. To help assure compliance, all businesses and governmental entities must require employees to wear masks and post signage that is clearly visible and easy-to-read at all entry points for indoor settings informing the public of the mask requirement. Those working in a closed room or office alone or with members of their household do not have to wear a mask, and masks are not required during indoor activities where they cannot be worn safely such as eating, drinking, swimming, showering in a fitness facility, or obtaining medical or cosmetic services.
But, again, there's no enforcement mechanism for anything happening in private homes. This amounts to a suggestion. And it's pretty much what was "mandated" statewide in Virginia last March.