McConnell to Franken: This isn't 'SNL'
Mitch McConnell and Al Franken provide a lesson in Senate comity.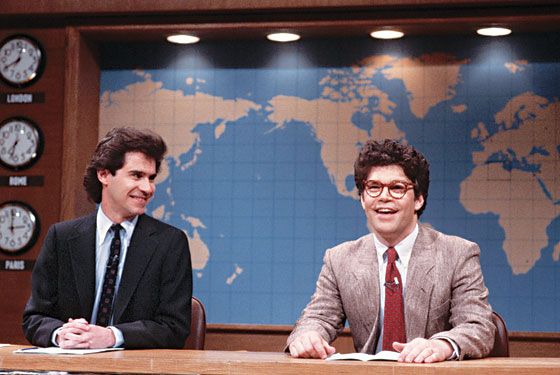 Mitch McConnell and Al Franken provide a lesson in Senate comity.  (Which, apparently, isn't the same as Senate comedy.)
When Senate Minority Leader Mitch McConnell laid out his opposition to Elena Kagan's Supreme Court nomination, someone in the chamber appeared to be moving around in his chair, gasping and rolling his eyes.

It was Sen. Al Franken.

Moments before Kagan's confirmation vote Thursday, the Minnesota Democrat was presiding over the Senate — and the Kentucky Republican thought the freshman senator was mocking his speech. Upon the conclusion of his remarks, a very irritated McConnell removed his microphone, approached the dais and confronted the former comedian.

"This isn't 'Saturday Night Live,' Al," McConnell told Franken sternly, according to people who overheard the exchange.

Franken later apologized to McConnell.

"The leader thought I was disrespectful while he was giving his speech on General Kagan," Franken said in a statement to POLITICO. "He is entitled to give his speech with the presiding officer just listening respectfully. I went directly to his office after I was done presiding to apologize in person. He wasn't there, so I've sent him a handwritten note."
As someone who share's Franken's difficulty hiding annoyance, I'm less exercised than AllahPundit at the transgression.   And the apology strikes me as quite decent and genuine.