McConnell's Statement on Afghanistan
Yes, it's complicated, but it is also time to stop relying on cliches.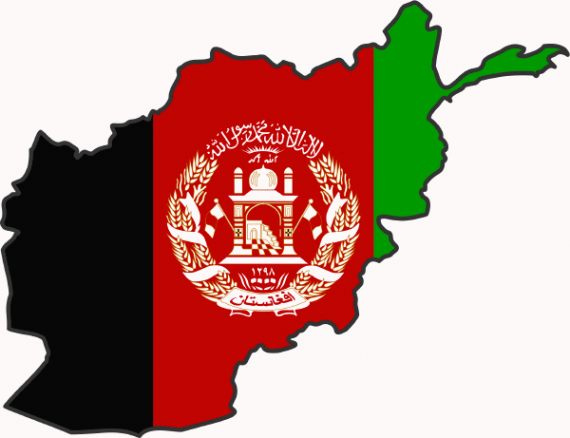 There is no denying that withdrawing from Afghanistan is a complicated decision. At a minimum, the US will not leave behind a stable regime and there is a very real chance of increased extremist activity. There is no doubt that a lot of forward progress in various areas, most specifically in regards to the rights of Afghan women, will backslide if not be lost altogether. Of course, these truths do no obviate the fact that staying simply means spending more money and putting US citizens in harm's way for unclear gains.
But, of course, any move by this president is likely to be opposed by the leader of the opposition at the moment, Senate Minority Leader Mitch McConnell. His comments on the subject struck me as nothing more than tired cliches.
For example:
Conflicts do not simply 'end.' They are won or lost. America and American administrations must be in the business of winning. Al Qaeda and other radical Islamic terrorists have not yet been defeated.
The reality is, actually, the "winning" and "losing" are often nowhere near as clean-cut as armchair generals make it out to be. What would "winning" even look like at this stage of the conflict? If it is a liberal democratic ally governing from Kabul and zero threat of extremist movements emerging, well that could be a very long wait.
Look, it is not unfair to say that we actually lost more than we won (whatever those terms really even mean in context). Americans seem set on World War II as a model, with grand surrenders and massive re-alignment of defeated powers. But that is far more an aberration than the reality. What conflict since WWII has ended like that? Even the first Gulf War, which had a definitive goal (ousting Iraq from Kuwait) hardly had a storybook ending.
It is fair to say that we "won" the "route al Qaeda and oust the Taliban from power" part a while back, but we have "lost" the nation-building part because we cannot guarantee that the Taliban or a Taliban-like set of actors won't return to power. All that, therefore, raises not a "how do we win?" calculus and instead raises a "how much more talent and treasure needs to be squandered to try and create victory out of what will likely continue to be a loss?" situation. How many more trillions need to be spent? How many lives lost? How many decades wasted? Sometimes, in fact, conflicts do need to just end.
Further, it is frustrating to listen to McConnell complain about domestic infrastructure spending and the national debt while he remains willing to pour money down a hole in Afghanistan. For context, a 2019 study from Brown University political scientist Neta Crawford estimated that the wars in the Middle East sparked by the US response to 9/11 cost the US government $6.4 trillion:
Since late 2001, the United States has appropriated and is obligated to spend an estimated $6.4 Trillion through Fiscal Year 2020 in budgetary costs related to and caused by the post-9/11 wars—an estimated $5.4 Trillion in appropriations in current dollars and an additional minimum of $1 Trillion for US obligations to care for the veterans of these wars through the next several decades.
The fiscal cost alone is staggering, especially when McConnell and his allies are likely to be talking at great length until at least January of 2025, if not longer, about the evils of deficits and debt.
The phrase that really frustrates me is embedded in the following quote:
Foreign terrorists will not leave the United States alone simply because our politicians have grown tired of taking the fight to them. The President needs to explain to the American people why he thinks abandoning our partners and retreating in the face of the Taliban will make America safer.
I will confess that at one point, maybe until around late in Bush's first term, I was persuaded by the "fight them over there instead of over here" logic. There was a time when it was not entirely unreasonable to assume that the 9/11 attack was the beginning of a larger wave of terrorism aimed at the United States rather than what it turned out to be, the apex of such actions.
The notion that "Foreign terrorists will not leave the United States alone" assumes a global reach of groups that does not exist, on balance. But, moreover, even if there is a group that does, maintaining a military presence in Afghanistan won't stop them. If there is a modern-day bin Laden out there plotting an attack, it isn't like his only choice for a place to plan from and to train in is limited to any specific part of the Earth. The world is a big place and the notion that the US can control enough of it to stop terrorism now and forever is folly.
After all, if Afghanistan and the Taliban had never existed it isn't like the mostly Saudi Arabian group that downed the World Trade Towers couldn't have found another base of operations.
I know the power of the phrase "make America safer." I know that we, as a country, like to believe that deployed troops abroad are always accomplishing that feat. But the plain reality is that while yes, we are currently helping Afghanistan maintain some level of stability (a tenuous level, to be sure), but it is highly unlikely that US safety is increased by any appreciable amount by a continued presence.
I think one of the things that strikes me about McConnell's statement is that is really is built out of tired rhetoric that is roughly two decades old and it reflects not one iota of thoughtful consideration of either the material costs nor the human toll of this policy. And it is heaping helping of the sunk cost fallacy that often haunts US foreign policy.