McGruff The Crime Dog Gets 16 Years In Prison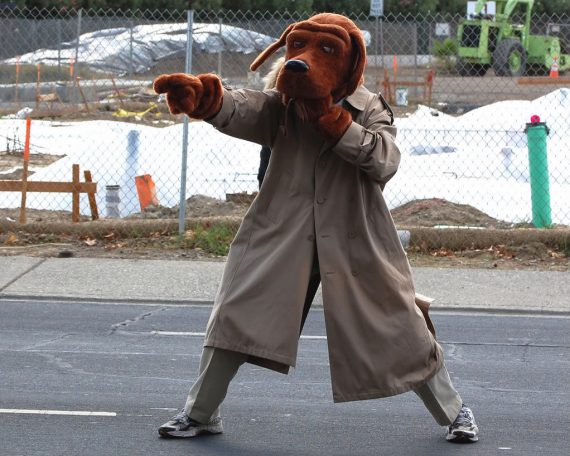 An actor who has portrayed McGruff the Crime Dog in public appearances has been sentenced to 16 years in prison in Texas:
GALVESTON, Texas – John Morales, the actor who played the crime-fighting cartoon character McGruff the Crime Dog, was sentenced to 16 years in prison stemming from a 2011 arrest in which police seized 1,000 marijuana plants, 27 weapons – including a grenade launcher – and 9,000 rounds of ammunition from his home, reports CBS Houston.

The sentence was handed down Thursday, just three days after the 41-year-old former actor pleaded guilty.

Morales insisted during the sentencing hearing that he was nonviolent, but U.S. District Judge Vanessa Gilmore said, "Everything I read about you makes you seem like a scary person," reports the station.
Well, the idea of a nearly 6 foot tall dog who walks on two legs and wears a trench coat is kind of scary when you think of it.