Means-Tested Stimulus
While the impulse is understandable, it defeats the purpose.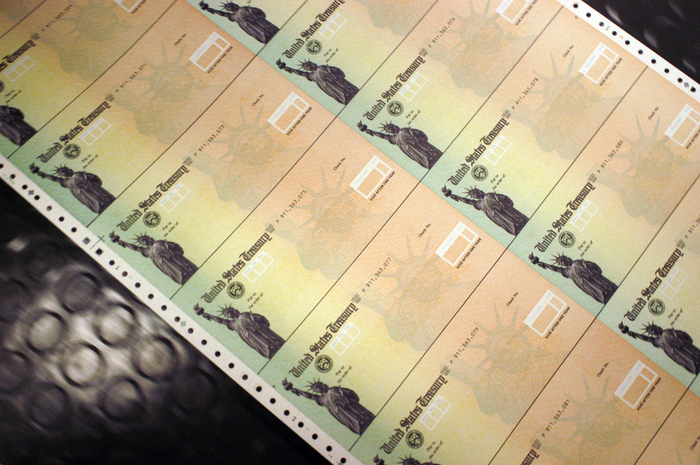 POLITICO explores "Who wins in the Senate GOP's big bailout" and this jumped out at me:
Most American adults would get checks of up to $1,200, plus $500 for every child. But people who made more than $99,000 in 2018 would get zilch, as well as couples who file joint tax returns and make a total of more than $198,000 a year.
Thankfully, I'm in the zilch category here, both individually and jointly.
But here's the thing: while I understand the impulse to not want to send relief checks to those of us who are well off, using last year's income as a basis rather defeats the purpose.
While my wife and I are federal employees and—again, thankfully—continuing to get paid, a lot of people who had good jobs in 2019 are currently making nothing because of the Covid-19 closures.
Wouldn't it have made more sense to simply send everyone the check and then clawed it back next April with 2020 tax filings?