Media Salary Wackiness
The business of the news is business--and it's a weird business.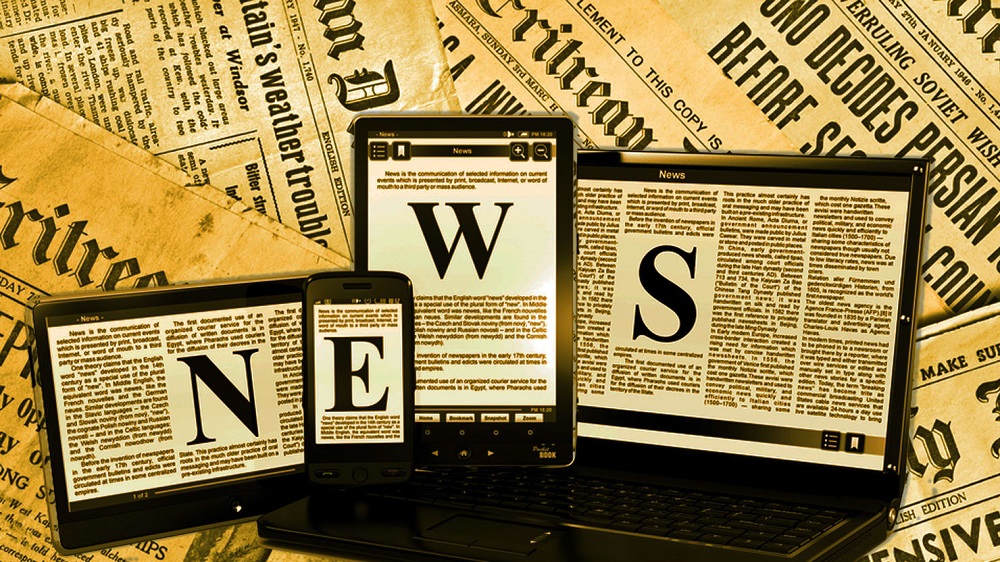 A CJR investigation into the finances of the Intercept isn't particularly interesting to me in and of itself. But two revelations in the story are.
First, the wackiness of salaries in journalism:
First Look Media Works, Inc.—the tax-exempt 501(c)(3) side of FLM, and parent of The Intercept—paid Greenwald more than $1.6 million from 2014 to 2017, the last year for which there is a financial disclosure. In Donald Trump's first year in office, his salary dipped to $369,847, during which time he produced a weekly column—over 50 pieces. The recipient of Edward Snowden's NSA leak also composes more than 40 tweets a day, on average.

Greenwald's salary peaked in 2015, hauling in more than $518,000, money that supports an envious life in a gated community on the edge of Rio de Janeiro. Betsy Reed, editor in chief of The Intercept, earned $309,243 in 2016 and $368,249 the year after. Overall, The Intercept spent $9.3 million in salaries in 2017, up $1.4 million from the year before. (Jeremy Scahill, an Intercept cofounder, earned $349,826 in 2015, the last time his compensation was included in a disclosure.)
While those salaries are supposed to be scandalous, they don't strike me as particularly outrageous considering that they're the name brands around which the enterprise was built. With a caveat that I'll get to shortly, I don't much care how billionaires spend their money.
While the salaries at the top may not be unheard of in media, they are large for digital media and noteworthy in the world of progressive, nonprofit journalism. In 2017, Mother Jones, another left-of-center news outlet, paid its DC bureau chief David Corn $171,298 in reportable compensation; Clara Jeffery, vice president and editor-in-chief of the magazine, earned just under $200,000. At The Marshall Project, a nonprofit news site focused on criminal justice reform, the highest paid employee is managing editor Kristen Danis, who earned $198,850, according to its latest 990 filing; Bill Keller, a former executive editor at The New York Times, made $178,675 as the site's editor-in-chief. (Keller is retiring, a spokesperson noted.)
The contrast is supposed to spark outrage but I'm merely perplexed. I'm not familiar with The Marshall Project or Danis, so the nearly-$200k salary strikes me as good money if you can get it but otherwise doesn't register. But I'm shocked that David Corn, who has been a star reporter for quite a long time, is only making $171,298; but I guess Mother Jones has always been a leaking ship—most opinion mags are. But it's truly shocking to me that the top editor at the top newspaper in the country is only pulling in $178,675. I know of academics who make that kind of money.
Second, the story highlights my sense of the weirdness of the nonprofit category. As I say, I don't mind that Greenwald, who has made himself a household name as a muckraker, is pulling in half a mil from a billionaire. I don't understand how that gets written off as a charitable contribution, however.
In order to maintain its status as a "public charity," First Look Media Works must receive "a substantial part of its support from a government unit or from the general public," according to the Internal Revenue Service. Specifically, it must receive 33.3 percent of its support this way over five years; barring that, 10 percent, with a good enough explanation ("facts and circumstances"). If it were to lose this status, First Look Media Works would become a "private foundation," and subject to rigorous scrutiny from the IRS.

Private foundations also are required to distribute 5 percent of their assets every year for charitable purposes; in 2017, First Look gave away 3.6 percent of its $25.9 million, and it could conceivably claim its salaries are part of its charitable giving. Foundations must also pay a 1 to 2 percent excise tax on investment income.

Of the $90 million in total disclosed support it has received, $87 million has come from Omidyar, meaning just 2.7 percent of its revenue can be characterized as "public support." The level of non-Omidyar money to the non-profit side is indeed rising—6 percent in 2017—but First Look Media Works will require there to have been a lot more in 2018 if it wishes to reach the IRS's more charitable 10 percent threshold.
It's bizarre, on a number of levels, that an enterprise that is for all intents and purposes the US arm of the Russian intelligence front WikiLeaks is considered a tax-exempt charity by the U.S. government. Then again, I'm generally uncomfortable with the whole enterprise, which treats everything from the Red Cross to the local church to political activist organizations identically, subsidizing them via the tax code.