Megan McArdle: The Covert Republican Party Activist So Covert She Endorsed Obama
The notion that Megan McArdle is some sort of "Republican Party activist" is just nuts.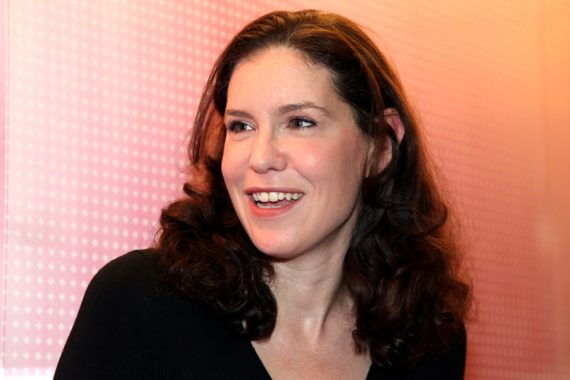 In "Project S.H.A.M.E.: Megan McArdle, a Covert Republican Party Activist Trained by the Billionaire Koch Brothers," Yasha Levine and Mark Ames document, in ridiculous detail, the fact that Megan McArdle has ties to the Koch Brothers and supports many of their policy objectives. That those ties mostly consist of her having attended a training course, having done some work with the Cato Institute, and being married to Peter Suderman, another libertarian writer, is irrelevant because, damn it, there are a lot of bullet points.
Oddly missing from the discussion is that fact that she was constantly touted as one of the "ObamaCons," conservative and right-libertarian types who voted for and actively endorsed Barack Obama in 2008.  Perhaps that just shows how clever she is?
Megan's been doing this blogging thing longer than I have, and I've been at it just short of a decade now. Even in the early days, she always came across to me as well to my left—a New York liberal on social issues but with a libertarian bent on economic issues. The notion that she's some sort of  "Republican Party activist" is just nuts.
(Note: This was written yesterday morning but didn't publish for some reason.)