"Member Of Congress" Viewed As Least Ethical Profession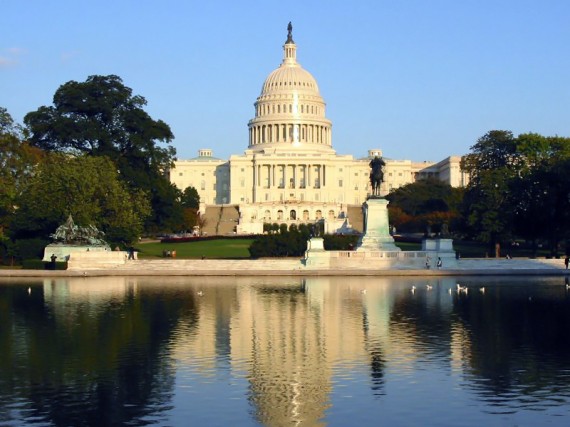 A new Gallup poll provides yet another demonstration of just how badly the public views Congress these days:
Sixty-four percent of Americans rate the honesty and ethical standards of members of Congress as "low" or "very low," tying the record "low"/"very low" rating Gallup has measured for any profession historically. Gallup has asked Americans to rate the honesty and ethics of numerous professions since 1976, including annually since 1990. Lobbyists also received a 64% low honesty and ethics rating in 2008.

This year's update, from a Nov. 28-Dec. 1 Gallup poll, finds Americans rating the honesty and ethical standards of 3 medical professions — nurses, pharmacists, and doctors — the highest of the 21 professions tested. At the other end of the spectrum, Americans give the least positive honesty and ethics ratings to members of Congress, lobbyists, car salespeople, and telemarketers.
Here's the chart: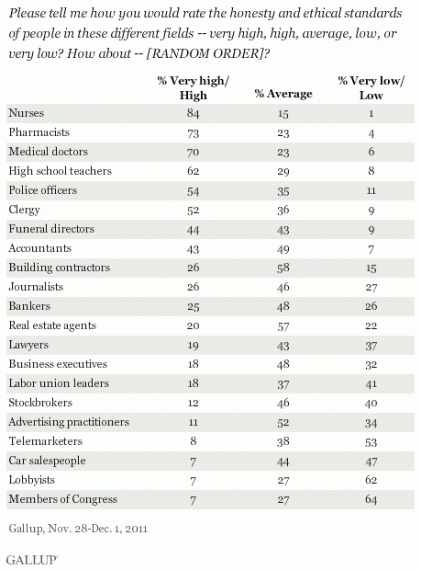 What's perhaps most interesting is the extent in which distrust in Congress has skyrocketed over the past decade: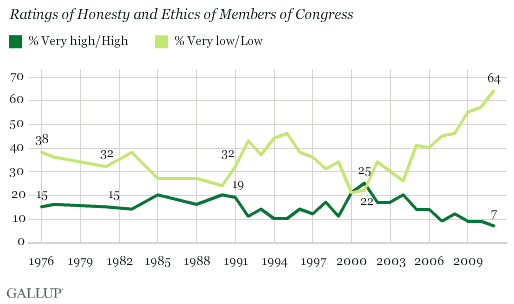 There was an understandable drop in the wake of the September 11th attacks, to levels unseen since before 1976, apparently, but it looks for all the world like it was when the Iraq War started falling apart that the American public starting distrusting government in general, and Congress specifically. The bad economy has likely only worsened those sentiments, and I'm not sure what could happen to turn it all around any time soon.