Memories of Polling Past
Thinking back to about this time in 2011.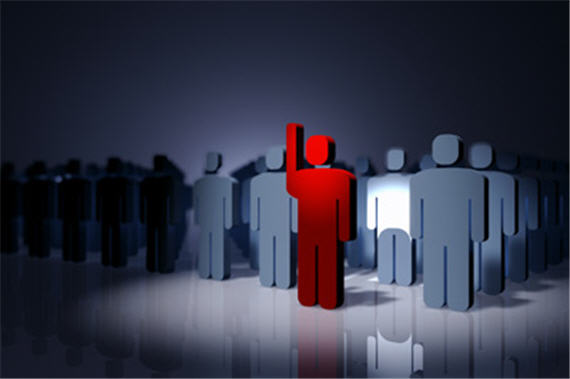 Keeping in mind, of course, the caveat that the future is unwritten and all that, and noting that I really am not making predictions but instead trying to analyze, let me note an example of why I am skeptical of polling at this stage of the primary process.  I was reading Dan Drezner's most recent column and he reminded me of one Herman "9-9-9" Cain.
I have noted more than once here at OTB that Rudy Giuliani was doing quite well in the polls in 2007 (before crashing and burning in the 2008 nomination process).  Giuliani's candidacy had similarities to Trump insofar as he had celebrity status and massive name recognition (but also was unlikely to be successful with southern social conservatives when push came to shove, among other problems).  Giuliani at least had some legitimate political experience to bring to the table and it is understandable that many people saw him, however briefly, as a serious candidate (as opposed to Trump, but ah well).  Still, some may not find the Rudy comparison illuminating on this issue.
However, let's consider Herman Cain.  Cain was a former businessman and talk radio host who had a run at his party's nomination to be a candidate for the US, which he failed to secure (more campaign experience, for what it worth, than Trump has).  Cain had a massive rise in the polls in November to December of 2011 and led the Republican field for over a month before eventually dropping out and not even participating in the voting portion of the contest.  Cain was a political nobody who made a lot of bombastic, and yet empty, political claims.  He has a minor celebrity status that he cashed in on.  One thing was certain, however:  he was never going to be the nominee, regardless of leading in the polls.  And while his rise is not that same as Trumps, it does show that a candidate who has zero shot at winning could lead in the polls at levels at, or above what Trump currently has.  Indeed, 2007 and 2011 both provided ample examples of this phenomenon.  Cain handed off the lead to one Newt Gingrich who led until January when Romney took over, then Gingrich was in the lead, then Romney, then Santorum, and eventually Romney was the nominee.  And while we are strolling down memory lane, almost exactly four years ago today, Rick Perry took a polling lead in the summer of 2011 and held it for roughly six weeks. The above is all based on the RCP averages and the graph can be seen here.
And sure, no cycle is the same as the one before, but it is still worth noting that it is not unusual for the summer/fall of the year before the voting starting to have its share of front-runners who later go on to lose in the primaries (or not even get there).   I think a lot of political junkies (such as people who would read this post) assume that a) voters are all paying attention, and b) have made up their minds about whom they prefer.  This, however, is not the case.  As I like to point out:  polling is most accurate when there are high levels of information in the target population being polled and in the context of an actual, imminent choice.    Despite what it seems like to political/news junkies (wall-to-wall coverage and tons of information), the truth is that a  lot  of people, even likely voters, are not paying all that much attention.  And the fact that voting does not start until February means a not insignificant number of people have not made up their minds yet (and/or are more than willing to change their minds between now and when it is time to actually cast a ballot). It is easier to like the loudmouthed, interesting guy when no one is actually putting a ballot in your hand.
So, when assessing whether Trump's current numbers (23.5% in the most up-to-date RCP average) keep in mind that at times in 2011/early 2012 the Republican electorate supported Herman Cain at 26%, Rick Perry at 31.8%, Newt Gingrich at 35%, and Rick Santorum at 34.2%.  (And, again, there were times in 2007 that Giuliani had supports in the mid-40s).
All of this is to say that there are reasons to take polling at this stage with a grain of salt, especially given the fact that it is a fragmented field currently splitting support in multiple directions (a record number, I think).
Pundits may be writing political obituaries for Hillary and Jeb and talking about the pending Trumpification of the GOP, but that is because they need something to say, not because they actually have solid evidence for their positions.
Somehow we are in a weird space in which having less than a quarter of support in a crowded field makes Trump some kind of unstoppable force in the eyes of some  but Hillary at 47.8% in the RCP average and +21.5% over Sanders means she is doomed.
Analytically speaking, the Democratic race is really a two person contest between Sanders and Clinton and Sanders, despite the enthusiasm of his crowds, is ultimately a non-starter. It is difficult to see a non-dramatic* scenario in which anyone other than Clinton gets nominated (and no, Uncle Joe will not change that fact).    Likewise, there are plenty of very reasonable scenarios in which the support currently not going to Trump at the moment coalesces around a more traditional candidate (which is to say pretty much anyone in the field not named Trump, Carson, or Fiorina).  Further, the recent history of polling from this time in the process (especially with a crowded field) suggests that there are good reasons to assume that the Trump train will eventually derail.
There are other reasons to be cautious about over-interpreting the Trump phenomenon, and past polling at this stage of the process is but one.
The analogy that keeps coming to mind:  this is the preseason.   Indeed, it may just be training camp.  It is too early to pick playoff teams.
—-
*Sure, some scandal, some shock could emerge.  But this is ever the case.  For example, I am confident that President Obama will finish his term in office, but we all know that, say, some tragic accident could befall him, but this is highly unlikely.  Any discussion of the future is really about probabilities.  I will be in class tomorrow at 9am (unless I get food poisoning tonight, or have a flat tire on the way to work, or any number of other possibilities).