#MeToo And 'Baby It's Cold Outside"
A fifty-year-old song is getting new scrutiny in the wake of the #MeToo movement.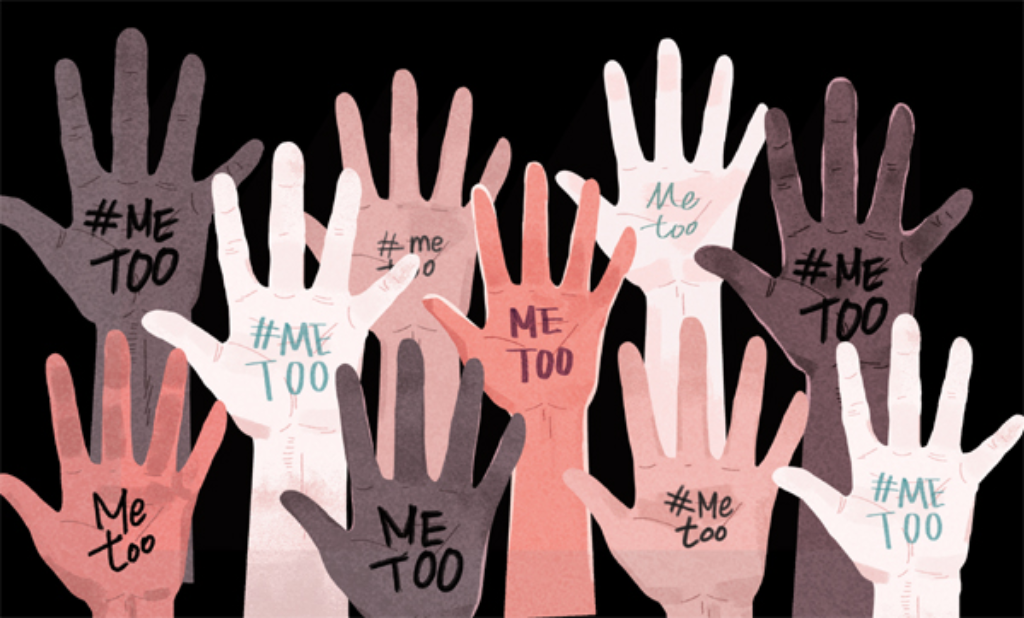 With many radio stations across the country switching to an all-holiday music format, one song has come under fire as being inappropriate in an era where there's much more focus on sexual assault and harassment:
One of its hosts wrote "in a world where #metoo has finally given women the voice they deserve, the song has no place."

He then posted the entire lyrics to the song, some of which some may find offensive in 2018.

My mother will start to worry - Beautiful, what's your hurry?
Father will be pacing the floor - Listen to the fireplace roar
So really I'd better scurry – Beautiful, please don't hurry
Maybe just a half a drink more – Put some records on while I pour

A similar decision was reached in Denver however, outraged listeners reportedly forced KOSI 101.1 to have the song put back on the air after an online poll overwhelmingly supported the song.

"We value the opinion of all our listeners and appreciate the feedback we received," said KOSI's Jim Lawson said in a statement. "Respondents voted 95 percent in favor of us keeping the song as part of KOSI 101.1's tradition of playing all of your holiday favorites."

"They've tried to ban books, now they're banning music," one person told CBS2's Ali Bauman.

"It's a Christmas carol. It's part of everyone's tradition of all generations," another person added.

The song was written 74 years ago. It won the Academy Award for best original song in 1949 and has been redone countless times since.

Some of the decades-old lyrics have inspired parodies of the duet; changing the words to phrases like "say what's in this drink?"

WCBS-FM's Broadway Bill says the New York radio station has seen a handful of complaints over the last couple years.

"Older Americans say that's the way adults deal with each other, but younger women are afraid and I understand that," Broadway Bill said.

Some people say the song's controversy is as much about its tone as it is about its lyrics. Singers have the ability to reshape how we all hear it.

"The latest version that's a hit is by Michael Buble and Idina Menzel, when she says that line in question right now 'what's in this drink' she kinda says its laughingly like 'uh oh I'm getting a little tipsy here' and it sounds less harmful," Broadway Bill explains.
Since the song is under fire, it's worth taking a look at the lyrics:
[Verse 1]
I really can't stay (But baby it's cold outside)
I've got to away (But baby it's cold outside)
This evening has been (Been hoping that you'd drop in)
So very nice (I'll hold your hands, they're just like ice)
My mother will start worry (Beautiful whats your hurry)
My father will be pacing the floor (Listen to the fireplace roar)
So really I'd better scurry (Beautiful please don't hurry)
But maybe just a half a drink more (Put some records on while I pour)
The neighbors might think (Baby it's bad out there)
Say what's in this drink (No cabs to be had out there)
I wish I knew how (Your eyes are like starlight now)
To break this spell (I'll take your hat, your hair looks swell)
I ought to say "No, no, no sir" (Mind if I move in closer?)
At least I'm gonna say that I tried (What's the sense in hurtin' my pride?)

[Chorus]
I really can't stay
(Oh, baby don't hold out)
Baby it's cold out side

[Verse 2]
I simply must go (But baby it's cold outside)
The answer is no (But baby it's cold outside)
Your welcome has been (How lucky that you dropped in)
So nice and warm (Look out the window at the storm)
My sister will be suspicious (Gosh your lips look delicious)
My brother will be there at the door (Waves upon the tropical shore)
My maiden aunt's mind is vicious (Gosh your lips are delicious)
But maybe just a cigarette more (Never such a blizzard before)
I've gotta get home (But baby you'd freeze out there)
Say lend me a comb (It's up to your knees out there)
You've really been grand (I thrill when you touch my hand)
But don't you see? (How can you do this thing to me?)
There's bound to be talk tomorrow (Think of my lifelong sorrow)
At least there will be plenty implied (If you got pneumonia and died)

[Repeat Chorus]
Leaving aside the question of whether or not this is actually a Christmas song — after all, it isn't really about Christmas so much as it is about a man and woman in the middle of a romantic tryst on a night it just happens to be snowing — this isn't an entirely new debate. Even before the rise of the "MeToo" movement, there were those who criticized the song as somehow endorsing date rape or drugging a woman in order to induce her to engage in activity she might not otherwise engage in, something that obviously brings to mind the Bill Cosby case and his long trail of victims dating back nearly half a century. Despite this, there has never been a real movement to "ban" the song from radio until now, and that movement appears to be motivated by the "MeToo" movement and the claim by at least some that the song promotes sexual assault even though there's not really anything in the lyrics that says otherwise.
On some level, I suppose  I understand the argument of the people who object to the song. If you're inclined to read things in that manner, there something of a "creepiness" factor to it. At the same time, though, can't we say the same thing about songs like "I Saw Mommy Kissing Santa Claus" or "Santa Baby?" Yes there is an element to all of these songs that can be said to be questionable, but that's arguably true of many songs written years before the "MeToo" movement became popular. Consider, for example, the lyrics to The Police's "Every Breath You Take" or "Don't Stand So Close To Me," a song that makes reference to Vladimir Nabakov's classic Lolita, which itself has been subject to several efforts at book banning. Arguably, both of these songs contain lyrics that are worse than anything Frank Loesser wrote sixty years ago. But does that mean they should never be played on the radio again? It's the holidays, and this is just a song. Let it be for once, people.
In any case, I say continue playing the song and, in that spirit I offer what I think is the definitive version of the song, the duet performed by Ray Charles and jazz singer Betty Carter:
This version of the song, I think, emphasizes the playfulness of the lyrics on both sides, as well as the talent of both performers. Yes, standards to change as time goes on. That's why movies featuring performers in blackface aren't going to be shown on television again, but that doesn't mean we need to throw the good out with the bad. And this is one of the good ones.
And as a bonus, here's Earth Kitt's version of Santa Baby, which would probably get an NC-17 rating if it were released in today's era: