Michael Bloomberg Set To Make Big Investment In Midterms For Democrats
The former New York City Mayor is prepared to spend $80 million to help Democrats take back Congress this year.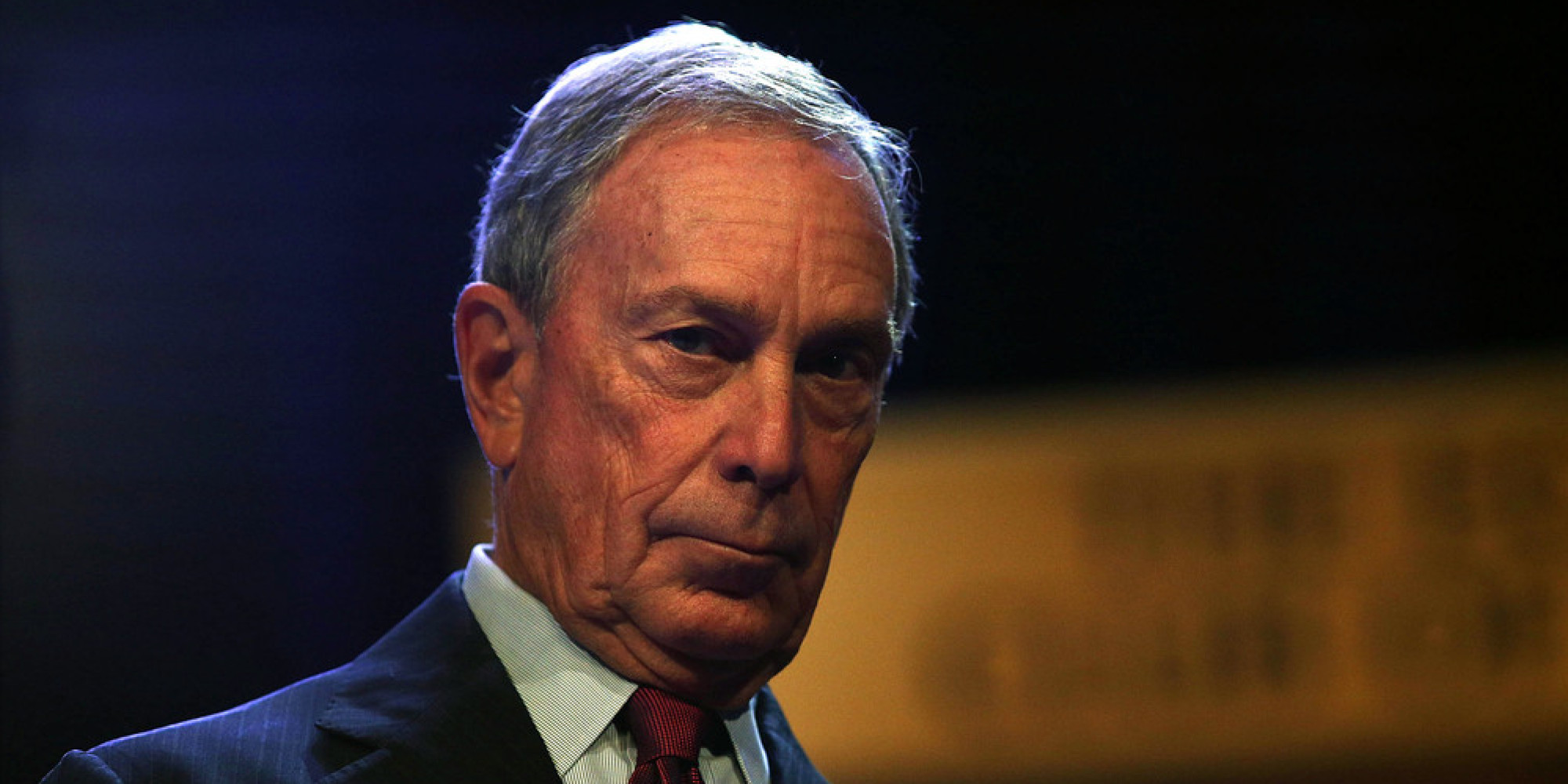 Former New York City Mayor Michael Bloomberg is promising to spend $80 million on the 2018 midterms aimed at helping Democrats take back Congress:
Michael R. Bloomberg, the billionaire former mayor of New York City, has decided to throw his political clout and personal fortune behind the Democratic campaign to take control of the House of Representatives this year, directing aides to spend tens of millions of dollars in an effort to expel Republicans from power.

Mr. Bloomberg — a political independent who has championed left-of-center policies on gun control, immigration and the environment — has approved a plan to pour at least $80 million into the 2018 election, with the bulk of that money going to support Democratic congressional candidates, advisers to Mr. Bloomberg said.

By siding so emphatically with one party, Mr. Bloomberg has the potential to upend the financial dynamics of the midterm campaign, which have appeared to favor Republicans up to this point. Facing intense opposition to President Trump and conservative policies, Republicans have been counting on a strong economy and heavily funded outside groups to give them a political advantage in key races, especially in affluent suburbs where it is expensive to run television ads.

Mr. Bloomberg's intervention is likely to undermine that financial advantage by bankrolling advertising on television, online and in the mail for Democratic candidates in a dozen or more congressional districts, chiefly in moderate suburban areas where Mr. Trump is unpopular. Democrats need to gain 23 congressional seats to win a majority.

While Mr. Bloomberg has not chosen his list of targeted races yet, he is unlikely to get involved in rural, conservative-leaning districts where his views on guns and other issues could stir an uproar, according to people briefed on his plans, some of whom spoke on condition of anonymity to discuss private deliberations.

The new alliance between Mr. Bloomberg, 76, and congressional Democrats marks a fresh stage in the former mayor's political evolution. And it promises to put New York and its political leaders even more squarely at the center of a midterm campaign already stocked with prominent characters from the city, including a president who made his fortune in Manhattan real estate; the top Democrat in the Senate, Chuck Schumer; and Mr. Bloomberg's predecessor in Gracie Mansion, Rudolph W. Giuliani, who serves as a lawyer for Mr. Trump.

After moving freely between elite circles in both parties for years, Mr. Bloomberg is now poised to become one of the Democrats' most important benefactors: His spending on House campaigns appears likely to exceed the involvement of donors like Sheldon Adelson, the Republican casino billionaire who recently donated $30 million to a "super PAC" aligned with Speaker Paul D. Ryan, and Tom Steyer, the liberal hedge-fund investor spending tens of millions of dollars on voter-turnout programs and television ads demanding Mr. Trump's impeachment.

Mr. Bloomberg outlined his plans in a statement, denouncing the Republican Congress and urging a return to divided control of the federal government. His 2018 effort is to be overseen by Howard Wolfson, a close adviser who is a former executive director of the Democratic Congressional Campaign Committee; Mr. Wolfson confirmed the scale of the spending envisioned.

Calling Republican leaders in the House "absolutely feckless," Mr. Bloomberg criticized them for failing to check Mr. Trump or to exercise rigorous oversight of his presidential administration.

"I've never thought that the public is well-served when one party is entirely out of power, and I think the past year and half has been evidence of that," Mr. Bloomberg said, lamenting that Republicans "have done little to reach across the aisle to craft bipartisan solutions — not only on guns and climate change, but also on jobs, immigration, health care, and infrastructure."

Mr. Bloomberg continued: "Republicans in Congress have had almost two years to prove they could govern responsibly. They failed."
This isn't Bloomberg's first foray into national politics, of course. There was at least speculation that he could run for President, most likely as a largely self-funded independent in the mode of Ross Perot in both 2012 and 2016, for example, and apparently came very close to actually doing so in 2016 only to decide to back off when it became clear that he would likely draw away support from Hillary Clinton in a Clinton v. Trump General Election. Additionally, Bloomberg has at least dipped his toes into the political waters in the past with funding for various candidates supporting his position on gun control, but those efforts have proven to be of mixed impact to put it mildly. Several years ago in Colorado, for example, Bloomberg invested a considerable amount of money in recall elections aimed at state legislators who had voted in favor of gun control measures that became law in the Centennial State. Those efforts were, by and large, fruitless and gun rights groups that had targeted those legislators were largely successful in being able to oust several legislators who had voted in favor of the new laws. Other efforts by Bloomberg-funded SuperPACs and other groups along similar lines have also been of limited effect.
This effort, though, appears to be different.
Instead of small investments in single races based on a single issue, Bloomberg seems prepared to put a considerable amount of money behind Democratic candidates in general. Presumably, this includes both donations to individual campaigns and to party organizations, both of which are limited by differing donation limits set by the Federal Election Commission, as well as spending by Bloomberg-linked SuperPAC's. This is not dissimilar, of course, to the approach that has been utilized in the past by other billionaires such as Sheldon Adelson on the right and Tom Steyer on the left as well, of course, as the large donor network led by Charles and David Koch which has been behind the funding of both right-leaning candidates and organizations such as FreedomWorks and Americans For Prosperity. While these donors have gotten much media attention over the years, their effectiveness has not been nearly as universal as either their advocates or opponents would have one believe. Sheldon Adelson, for example, has largely failed in his efforts to propel his self-selected candidates for the Republican nomination for President in either 2012 or 2016 and his donations did little other than to keep a campaign alive somewhat longer than it might have lasted in the past. In some cases, though, these donors have helped parties to "amplify political trends" as The New York Times puts it and thus gain more momentum than they might have otherwise. Such spending also likely helps parties to limit their losses in bad years. As the TimesPresident Trump was outspent by the Clinton campaign by a huge amount notes in the piece quoted above, though, the truth is that money alone is typically not the sole factor in the outcome of national elections. This can best be seen in the outcome of the 2016 Presidential Election, where and still managed to win the election. Money helps in politics, obviously, but it doesn't vote and it doesn't decide elections. While Bloomberg's investment, if it ends up being as large as promised, will be helpful to Democrats heading into the midterms, it's going to take more than that to take back Congress.