Michele Bachmann Blames Obama For Arab Spring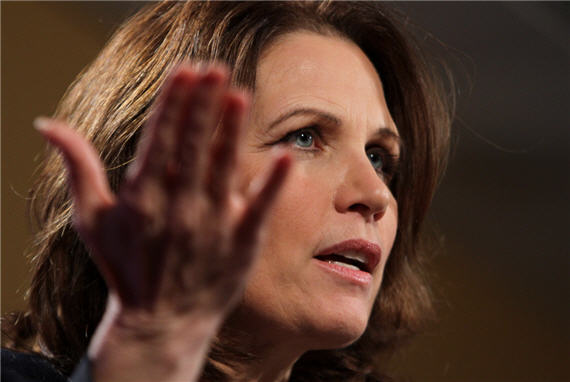 Michele Bachmann has a rather bizarre view of the protests which swept the Arab world starting in January, and which so far have led to the downfall of three dictators:
Michele Bachmann condemned the Arab Spring and blamed President Obama for allowing it to happen by "showing weakness" and by compromising the United States' relationship with Israel.

Why do you think there was an Arab Spring, she asked at a GOP fund-raiser at a local barbecue restaurant here. She went on to tie the uprisings to what she described as signals from the White House that America was abandoning Israel.

And in a new historical analogy, Bachmann drew a comparison between the fall of the Shah of Iran — who Bachmann says Jimmy Carter "turned his back" on — and President Obama's present-day relationship with Israel.
Here's the video:
Visit msnbc.com for breaking news, world news, and news about the economy
It's an odd position to take for Republicans, who only a few years ago were talking about bringing freedom to the Arab world, to be denouncing spontaneous protests by the Arab people as a bad thing. We saw the same thing in January when one GOP Congressman criticized the Obama Administration for not standing with Mubarak against the Egyptian people. It's even more odd for Bachmann to try to tie these protests to American policy vis a vis Israel  in the manner that Tim Pawlenty did in a speech this summer.
It's almost as if Bachmann et al are saying the prefer to see despots in power in the Arab world. Unless we invade their countries and kick them out, I guess.