Michele Bachmann Calls For A Renewed Assault On Marriage Equality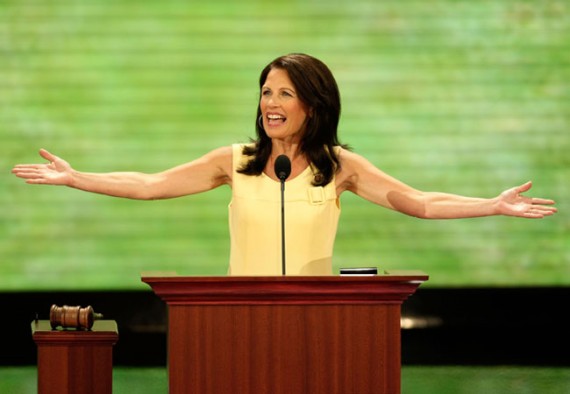 The Faith and Freedom Conference is occurring in D.C. this weekend, and it didn't take long for the founder of the Tea Party Caucus in Congress to reveal once again that the movement's fiscal conservatism is little more than a fig leaf:
BACHMANN: Minnesota is the first state that has decided that this issue will be on the ballot in 2012, the state of New Hampshire will be taking this issue up as well, and other states. This is the time. And so I want to encourage all of you at home, if you don't have a similar amendment, consider this in your home states. I believe this is the time to do it. So I just want to say thank you to those who continue to carry that torch.
I'm not so sure it'll work out as well as it did for the GOP in 2004, however, considering that public attitudes on same-sex marriage has changed significantly.