Michele Bachmann: Gays Are "Bullying" The American People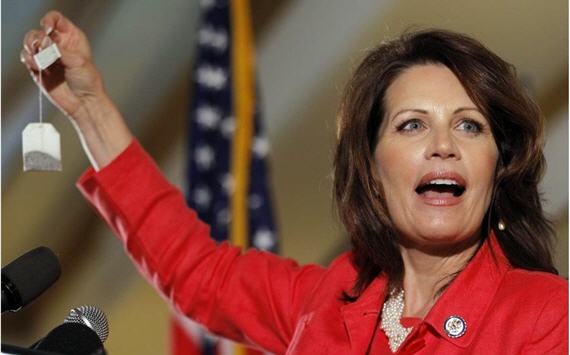 Soon to be former Congresswoman Michele Bachmann says that gays and lesbians are bullying people:
Speaking to conservative host Lars Larson during last week's CPAC event in Maryland, Bachmann said it's been getting "tiresome" that the gay community have "so bullied the American people and they have so intimidated politicians that politicians fear them and they think they get to dictate the agenda everywhere." She added, "Well, not with the Constitution you don't."

"If you want take away my religious liberties," she continued, "you can advocate for that but you do it through the constitutional process and you don't intimidate and no politician should give away my religious liberties or yours." She lumped the LGBT community in with "activist" judges and the "lawless" President Barack Obama as all trying to bypass and ignore the U.S. Constitution.
Bachmann's position is one that I've found to be fairly prevalent among social conservatives, who quite obviously are coming to realize that they have lost the battle against marriage equality specifically and the increased acceptance of gay men and lesbians in general. On some level, it's really quite laughable that people who compromise the majority have become butthurt simply because one group of people is, horror of horrors, asking to be treated equally and with dignity and respect. 

I mean, really, if you don't have the right to call them faggots then obviously we're just one step away from Naziism.