Michele Bachmann Hires Former Reagan Advisor Ed Rollins To Run Campaign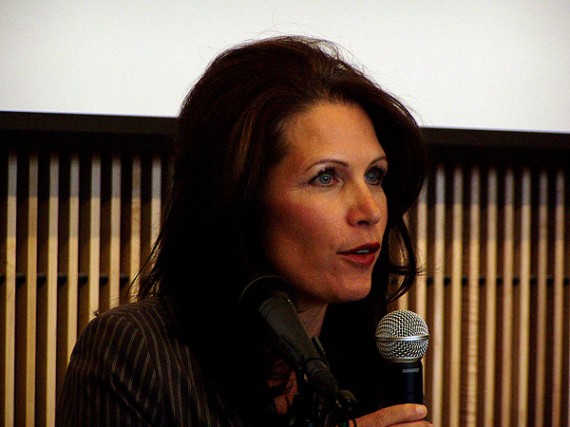 If you needed any more confirmation that Michele Bachmann is serious about running for President, it comes today with the news that she has hired the architect of Ronald Reagan's 1984 re-election bid to run her campaign for President:
As she prepares to enter the race in Iowa later this month, Minnesota Congresswoman Michele Bachmann has signed on high-profile political strategist Ed Rollins to run her presidential campaign, according to two sources close to Bachmann.

Rollins, who was Mike Huckabee's national campaign director in the 2008 campaign, is an experienced political operative with a well-earned reputation for his tough tactics and willingness to play hardball. He's probably best known for running the 1984 Reagan-Bush reelection campaign, which Reagan won in a landslide.
As Mark Halperin notes, this is only the latest big hire by Bachmann as she prepares to run for the highest office in the land:
This is only the latest big-league hire the Minnesotan has signed up. Bachmann's political gifts plus the experience of old pros like Rollins give her a potentially formidable candidacy. This is bad news for Tim Pawlenty (Rollins managed Huckabee to an Iowa caucuses win four years ago) and great news for Romney (a strong Bachmann will push the establishment faster into the arms of the frontrunner.
I tend to agree with Halperin about the consequences of this decision. With all the attention that Sarah Palin gets, Michele Bachmann has been slipping under the radar lately but it looks like she's about to make a very big splash.