Michele Bachmann In 2010: Social Security Is "A Tremendous Fraud"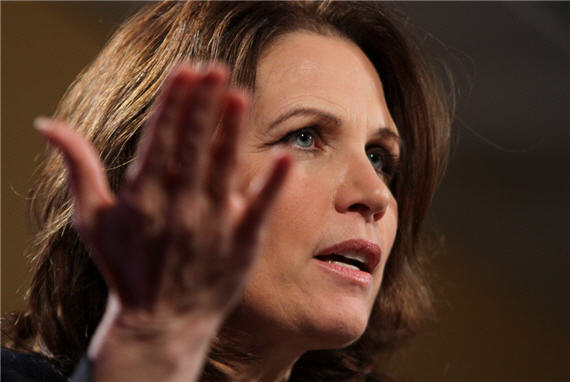 Michele Bachmann will apparently take the opportunity during tonight's Republican debate to bash Rick Perry's comments about Social Security. As it turns out, though, she said pretty much the same thing about a year ago:
During an interview with the Fox Business channel in February 2010, Bachmann, a Republican representative from Minnesota, called Social Security's structure "a tremendous fraud" and said that anyone who ran a business modeled after the program would be "thrown in jail."

"It's a tremendous fraud," Bachmann told Fox Business host David Asman after he called the program "one of the biggest frauds ever perpetrated on the American public."

"No company could get away with this, they'd be thrown in jail if they ever tried to do what the federal government did with people's Social Security money," Bachmann said. "What we need to do very quickly is take the money that is coming in for Social Security, and truly lock it up so that we aren't putting it out the door anymore."
Here's the video (relevant portion starts at 1:07)
I must say I'm not at all surprised to find out that Bachmann said pretty much the same thing as Perry. Her effort to cast herself as a Social Security moderate strikes me as disingenuous. Tonight's debate should be fun.