Michele Bachmann Tells Iowans She "Has A Calling" To Run For POTUS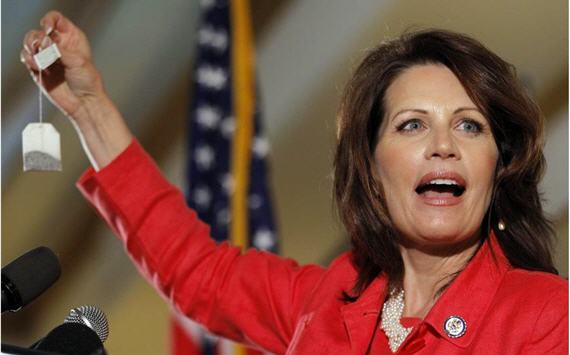 It wasn't a formal announcement, but Michele Bachmann seemed to pretty much confirm that she'll be running for President in a speech to Iowa Republicans:
Michele Bachmann told Iowa voters she's had a "calling" to go ahead with the "momentous decision" to run for president.

Bachmann made the comments Friday during a taping of an Iowa Public Television program.

"Every decision that I make, I pray about, as does my husband," said the Minnesota congresswoman, according to radio broadcaster O. Kay Henderson. "And I can tell, yes, I've had that calling and that tugging on my heart that this is the right thing to do."

The Iowa-born Bachmann is expected to appeal to evangelical Christians, who have a heavy presence in the Republican primary process. Bachmann told Iowa voters on Thursday that she will announce her candidacy in her childhood hometown of Waterloo.

But she also stressed her tea party credentials.

"I think people want something new and different. They don't want anything that reflects the status quo or the establishment," she said. "I think the tea party movement has made that very clear, that they don't want Washington as usual."
Sounds to me like she's in.