Michelle Nunn Leads Perdue And Kingston In Georgia Senate Poll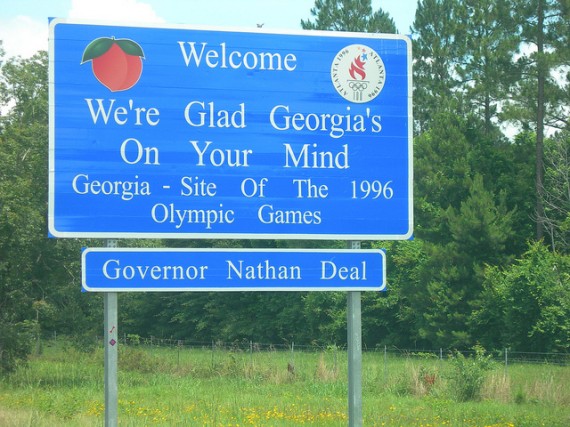 It's still very early in the process, but a new Rasmussen Poll seems to indicate that Democratic nominee Michelle Nunn will be competitive against either one of the two Republicans headed for a July runoff for their party's nomination:
Georgia Republicans won't have a specific nominee for a couple more months, but the final two contenders are running slightly behind Democrat Michelle Nunn in Rasmussen Reports' first look at the U.S. Senate race in Georgia.

A new statewide telephone survey of Likely Georgia Voters finds Nunn leading Congressman Jack Kingston 47% to 41%. Three percent (3%) prefer some other candidate, while nine percent (9%) are undecided.

In a matchup with businessman David Perdue, Nunn earns 45% support to her GOP rival's 42%. Seven percent (7%) favor another candidate in this contest, and six percent (6%) are undecided.
It's worth noting that most previous polling had shown Perdue narrowly leading Nunn and, even with this new result, the RealClearPolitics poll average still favors him by 1.8 points. Nunn has consistently polled better against Kingston, including an Atlanta Journal-Constitution poll from earlier this month that showed her leading the Congressman by ten points. With the new poll, Nunn has a 3.2 point advantage in the RealClearPolitics average.
As I said, it's still very early in the race and polling today doesn't necessarily tell us how things will end up in November. However, if additional polling continues to show Nunn performing better against Kingston than she does against Perdue then we can likely expect some Democratic outside groups to put money into the race leading up to the July runoff election to try to push Kingston and undermine Perdue.