Mississippi Supreme Court Mistakenly Flies Confederate Flag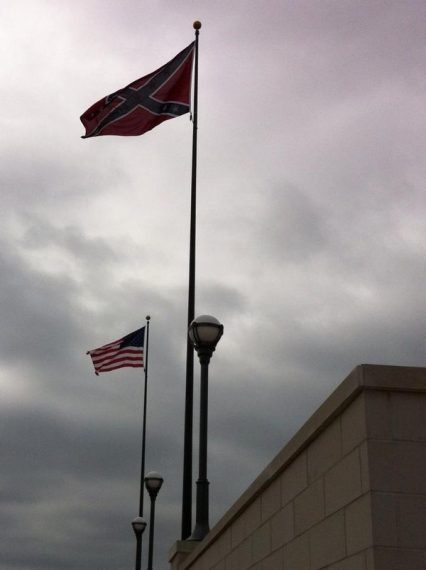 Whoops:
The Confederate battle flag got raised today over the Mississippi Supreme Court in Jackson. The picture above — and the news – comes by way of Cottonmouth, an estimable lefty blog in my home state of Mississippi.

When I called the court to ask about it, the spokeswoman explained to me that they were as surprised as anyone to see the wrong flag up there. "The court asked that it be taken down immediately," Beverly Kraft said.

The job of raising and lowering the flags belongs to the Mississippi State Capitol Police, where a Lieutenant Hamilton said they had taken the Confederate flag down as soon as they were alerted. "We got on it in a hurry, as fast as we could," he said.

But where did the Confederate flag come from in the first place?
Hey, it's Mississippi. I'm sure they've got plenty of them just lying around.