Missouri Attorney General Refers 12 Catholic Priests For Prosecution For Child Abuse
The effort to bring Catholic Church officials to justice for their decades of criminal conspiracy and child abuse continues to move forward.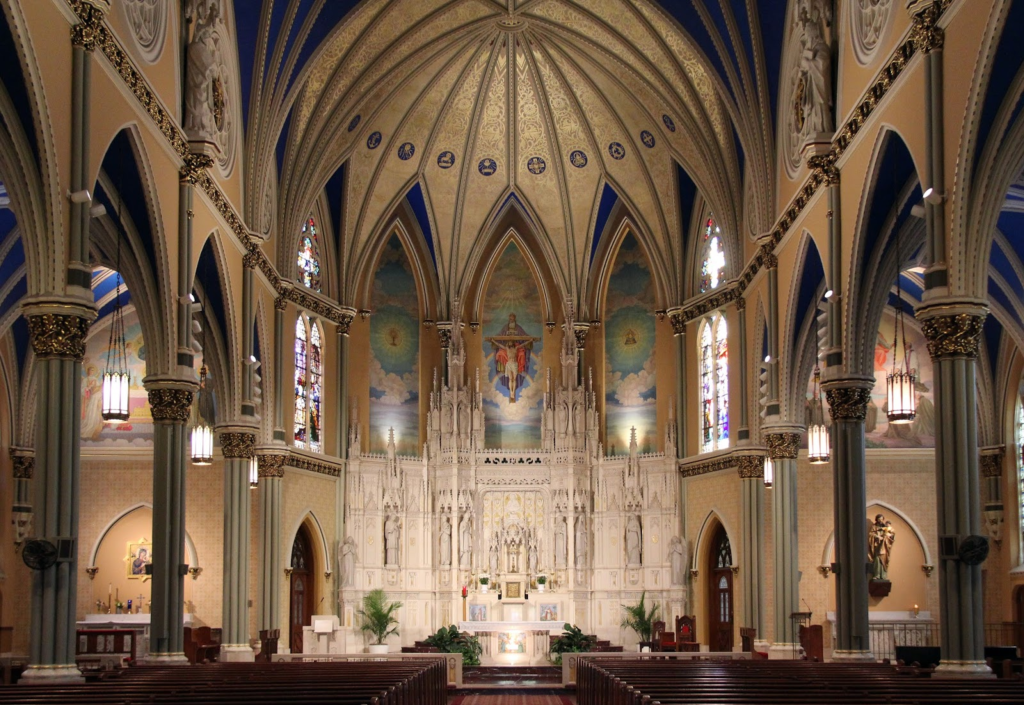 In the latest legal development in the recently revived criminal investigations into the abuse scandal that has been enveloping the Catholic Church for the past twenty years or more, the Attorney General of Missouri has referred cases involving twelve Catholic Priests for criminal prosecution:
The Missouri attorney general will refer a dozen men who previously served as Roman Catholic clergy for potential criminal prosecution, his office announced on Friday after a yearlong statewide investigation into clergy sexual abuse.

The investigation found that 163 priests or clergy members were accused of sexual abuse or misconduct against minors.

"Sexual abuse of minors by members of Missouri's four Roman Catholic dioceses has been a far-reaching and sustained scandal," Attorney General Eric Schmitt said at a news conference Friday morning. "For decades, faced with credible reports of abuse, the church refused to acknowledge the victims and instead focused their efforts on protecting priests."

Mr. Schmitt, a Republican who is also Catholic, said he believed that his 12 referrals for prosecution were more than any other attorney's general investigation so far.

In one case being referred for prosecution, a priest is reported to have shared a bed on "numerous instances" with young children before the diocese placed him on leave in 2016, according to the report.

In another, a priest was allowed to return to ministry after a 2015 allegation of "detailed unwanted and inappropriate hugging and kissing of an elementary school aged child." The priest apparently left the country this year, the report says

About 80 of the accused men are now deceased, and 16 were previously referred for local prosecution. In Missouri, the attorney general does not have the authority to prosecute these cases directly and so must refer them to local prosecutors.

Before the report was released, all four Catholic dioceses conducted their own investigations and produced their own lists of priests credibly accused of sexually abusing minors, also totaling approximately 160 names. The attorney general's office did not provide a breakdown of which names were original to its report.

Investigators heard from more than 100 victims and spoke directly with 45 victims or their families, according to Chris Nuelle, a spokesman for the attorney general. "We did have one priest who had 21 victims come forward, so we can assume the number is in the hundreds," he said of the number of victims.
These arrests are just the latest development in what has been something of a second wave of revelations regarding clergy abuse that has hit the Catholic Church over the past year or two. To a large degree, it started with a report issued in August by a Pennsylvania Grand Jury regarding sexual abuse by Catholic clergy in that state and the role that Church hierarchy played in covering up those reports by methods such as moving Priests from one Parish to another, or otherwise reassigning them to duties where they would be outside the jurisdiction of local authorities. After several years of investigation, the Grand Jury uncovered more than 300 instances of Priests involved in the abuse of as many as over 1,000 children over the years that the investigation covered. The report found cases of abuse that covered nearly all of the state's diocese and included actions or omissions by several Bishops and other Church authorities. The most prominent name on that list was Donald Wuerl, who had been the Bishop of Pittsburgh before being promoted to become Archbishop in Washington, D.C. Wuerl was later elevated to Cardinal. Eventually, after pressure from several quarters, Pope Francis accepted Wuerl's resignation, although he remains in his position pending appointment of a successor. Most recently an investigation by law enforcement in Illinois led to the discovery of more than 500 Priests who had been accused of at least one instance of abuse of a minor. None of those instances were reported to law enforcement at the time they were made public. Just based on these numbers alone, that makes for more than 1,000 Priests nationwide who have been credibly accused of abuse. No doubt, the actual number is higher.
These developments led a number of other states to open investigations similar to the one in Pennsylvania and the Department of Justice in Washington has also begun a nationwide investigation. As part of that investigation, the Department has notified Church officials around the country to ensure that any documents in their possession or control regarding the scandal are preserved for possible future subpoenas. This notification, which puts the subject of an investigation on notice and could be grounds for future charges of obstruction if it is not complied with, was sent to all 145 diocese and 32 diocese in the United States, a strong indication of just how sweeping the Federal investigation is likely to be and that it is likely to be an investigation that lasts for a considerable period of time. At the same time, the U.S. Conference of Catholic Bishops directed its members to launch their own internal investigation and, while the Vatican tried to keep those reports from being made public before being reviewed by Rome, many Bishops, including those in New Jersey and elsewhere, released the results of the investigations in their diocese anyway. Those reports identified hundreds of Priests, some of whom had been defrocked or left the Priesthood at some point, which of course means that there could be thousands of victims out there who have yet to come forward.
In addition to these cases in Missouri, a number of other state investigations have led to the filing of criminal charges. In Michigan, for example, Attorney General Dana Nessel referred cases involving seven current and former Priests for prosecution. At the time these referrals were announced, Nessel promised that there would be more in the future. In West Virginia, Attorney General Patrick Morrisey has taken a somewhat unique approach by filing a civil case against one of the state's dioceses alleging that the state violated state consumer protection laws due to the fact that it "knowingly employed pedophiles." that case is currently in litigation centered on the church's motion to dismiss the case. Finally, in Illinois a report released by former Attorney General Lisa Madigan prior to the end of her term stated that the Church had withheld the names of hundreds of priests who were credibly accused of abusing children. In the meantime, the other state investigations, as well as the aforementioned Federal investigation continues.

Obviously, the priests who have been arrested are entitled to the same presumption of innocence in court that everyone charged with a crime is. At the same time, though, these latest developments are just the latest evidence that, contrary to what it claimed, the Catholic Church did not put this scandal behind it when these revelations started coming out in the late 1990s. Instead, the coverups continued at both the diocesan level and higher, with at least some of the details of those coverups known by leaders such as Pope John Paul II who, for all the laudatory comments made about his Papacy, never fully acknowledged the truth about the abuse scandal. His successor, Benedict XVI did a better job in that regard, but he too didn't really go a far as he needed. Even Pope Francis, who has spoken out against the abuse louder than his predecessors, has been slower to move than one could have hoped. With these latest revelations, and the increased pressure of investigations here in the United States at the Federal and State levels and around the world, that finally seems to be changing. I can't help but feel, though, that it's much too little much too late and that the people who helped engineer the coverups, who now hold positions of power in the Curia in Rome, will never be brought to justice.