Missouri Governor Resigns Amid Allegations Of Affair, Blackmail, And Sexual Assault
The Republican Governor of Missouri is resigning amid growing accusations related to an extramarital affair, blackmail, and sexual assault.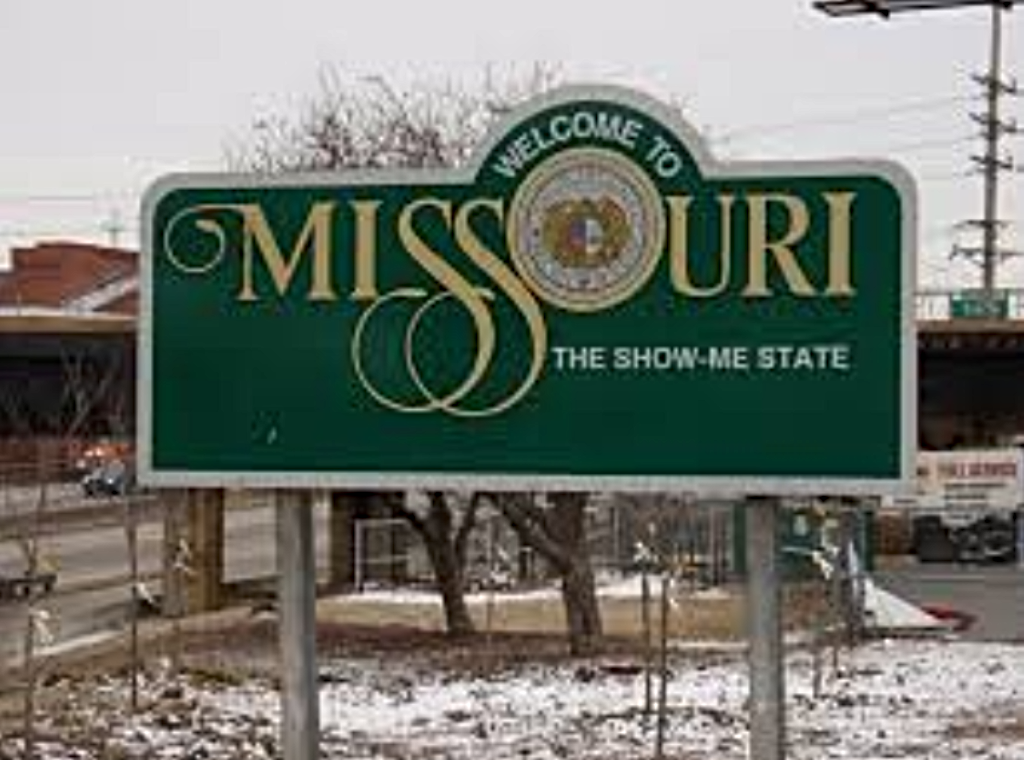 In the midst of a growing scandal involving allegations of an extramarital affair, blackmail, and sexual assault, Missouri Governor Eric Greitens announced late yesterday that he was resigning effective Friday:
Eric Greitens was a decorated Navy SEAL who served in Afghanistan and Iraq, the founder of a veterans' charity in Missouri and a Rhodes scholar. Chiseled and charismatic, he was elected governor of Missouri and seen by his fellow Republicans as a potential superstar in the party, someone with the brains and political instincts to perhaps rise all the way to the White House.

But on Tuesday, Mr. Greitens abruptly resigned, more than four months into a scandal involving a sexual relationship with his former hairdresser and claims that he had taken an explicit photograph of her without her permission. He was also accused by prosecutors of misusing his charity's donor list for political purposes.

Defiant but somber, Mr. Greitens, who was voted into office in 2016, insisted that he had committed no crimes or "any offense worthy of this treatment." He described "legal harassment of colleagues, friends and campaign workers" and said "it's clear that for the forces that oppose us that there is no end in sight."

"This ordeal has been designed to cause an incredible amount of strain on my family," Mr. Greitens said. He added: "I cannot allow those forces to continue to cause pain and difficulty to the people that I love."

(…)

For months, the governor had defiantly refused to resign, even as a Republican-dominated legislative committee investigated him, read aloud for the record a lurid and lengthy account of his behavior and warned that impeachment was possible.

For Republicans, the prospect of an end to all of it brought a measure of relief.

"There's not going to be this constant battle going on, this dragging people through the mud," said State Representative Kathie Conway, a Republican who for months had suggested that Mr. Greitens resign. "But I think that there's still so much healing to do."

Mr. Greitens's resignation will take effect on Friday. Lt. Gov. Michael L. Parson, a Republican from rural southwestern Missouri, who previously served as a sheriff and state senator and is seen as having longstanding alliances with state lawmakers, will take over for the rest of Mr. Greitens's term, which ends in January 2021.
As The Washington Post notes, Greitens was facing a wide-ranging list of accusations against him that seemed destined to lead to impeachment proceedings against him notwithstanding the fact that both chambers of the legislature are controlled by Republicans:
Greitens has faced allegations that he initiated unwanted sexual contact with a woman who worked as his hairdresser and improperly used a charity donor list. State lawmakers called a special session this month to consider impeaching Greitens.

Last month, Greitens was charged with two felony counts of computer tampering stemming from allegations that he used a veterans charity donor list to raise money for his 2016 campaign for governor without the permission of the group, which he founded.

For months, Republicans and Democrats have called on Greitens to step down. But he defied their calls and cast himself as the target of an unjust political attack. In stepping down Tuesday, he presented himself as a victim, despite criticism he has received from across the political spectrum.

"This ordeal has been designed to cause an incredible amount of strain on my family; millions of dollars of mounting legal bills, endless personal attacks designed to cause maximum damage to family and friends," Greitens said in his statement.

After state lawmakers released a report alleging the unwanted sexual contact, Greitens said that he was the target of a "witch hunt," using the same language President Trump has used to describe a Justice Department probe into Russian interference in the 2016 election.

The lawmakers launched their inquiry after allegations that Greitens had photographed the woman naked without her consent. A St. Louis prosecutor brought a felony invasion-of-privacy charge against him. The case was later dismissed, but a special prosecutor was brought in to examine the matter.

Greitens has admitted that he had an extramarital affair. But he has long asserted that he committed no crimes.

In a statement after his announcement, St. Louis Circuit Attorney Kim Gardner, who brought the charges against him, said she has "been in contact" with the governor's legal team over the past few days and "reached a fair and just resolution of the pending charges."

She added: "We will provide more information tomorrow."
The Grietens case was notable because of the fact that Missouri happens to be the location of what is likely to be one of the most closely watched Senate races this year. Senator Claire McCaskill is running for a third term in a state that Donald Trump won by more than 500,000 votes. This was a far larger margin than what Mitt Romney received in 2012 as well as the margins of victory for John McCain in 2008, or George W. Bush in either 2004 or 2000. To a large degree, it's a reflection of the fact that the Show Me State, which had once been considered a battleground state, and which Bill Clinton managed to win in both 1992 and 1996, Today, Republicans control the state's Congressional delegation, the Governor's office, the Lt. Governor's office, and the Attorney General's office as well as both chambers of the state legislature. Far from being a battleground state, Missouri now appears to be firmly in the Republican camp, something which puts McCaskill in a difficult position even heading into an election year that is likely to be fairly good for Republicans.
Six years ago, of course, McCaskill found herself in a fortunate position. First of all, there was the fact that she was up for re-election year and, notwithstanding the fact that Mitt Romney ended up winning the state, likely benefited from the fact that turnout was higher than it would have been for a midterm election. Second, she was running against Todd Akin, who got himself into political trouble when he made comments about rape and abortion that turned into a national firestorm. This time around, McCaskill likely won't be able to rely on an Akin-level mistake by the eventual Republican nominee or on Presidential election level turnout. While the primary to decide who will take on McCaskill in the fall won't be held until August 7th, it seems likely that the GOP nominee will be Attorney General Josh Hawley, who has been polling very well against McCaskill in hypothetical matchups. Had Greitens remained in office or forced the state legislature into impeaching him, it likely would have hurt Republicans statewide and perhaps given McCaskill the edge she needs to pull off a win in what's likely to be a difficult election year.
Perhaps the most notable thing about the Greitens case is the fact that he essentially tried to utilize the same strategy in responding to the accusations against him that President Trump is trying to use to undermine the Russia investigation. As The Washington Post's Amber Phillips notes, it was not a successful effort:
He maintains he hasn't broken any law, that this is all a "witch hunt" against him, that the reason he's resigning is because his opponents "specifically designed" an "ordeal" to torment his family and friends.

Basically, outgoing Missouri Gov. Eric Greitens (R) tried to survive career-ending sex and legal scandals by tossing blame everywhere but himself. It's the same playbook President Trump has used to defend himself in various legal and sex scandals, right down to language such as "witch hunt."

Except for one very big difference: Trump has kept his job. Greitens, abandoned by members of his own party and facing impeachment threats, did not. He announced his resignation Tuesday, just a year and a half after getting elected to his first political office and being deemed a rising star of the Republican Party.

Greitens just demonstrated the limitations of the Trump playbook — the first rule of which is to fight allegations fiercely — for anyone not named Trump.
One of the biggest differences, as Phillips notes, is the fact that Missouri Republicans did not consider Greitens to be indispensable and were not afraid to take him on:
Missouri Republicans certainly had more to lose than gain by Greitens staying on. Democrats were already running ads tying Republican Senate candidate Josh Hawley to Greitens. He's the state's attorney general, and even though he asked for Greitens to step down, Democrats lumped Hawley in with general corruption in Missouri and accused him of not acting sooner.

"A governor under fire. A Capitol awash in corruption. In the middle, Attorney General Josh Hawley," said one recent ad released by Senate Democrats' main super PAC.

Republican lawmakers didn't blame Democrats.

"The longer he stays around, the worse it's going to be for the Republicans," Rob Schaaf, a Republican state senator who wrote a letter to Trump asking him to urge Greitens to resign, said in April. "It's guilty by association."

Greitens, in other words, was expendable for the sake of the party, no matter how much he fought. In fact, it seemed sometimes that the more Greitens clawed against the allegations, the more his former allies shut him out.

One potential lesson here is that politicians' defiance and outrage in the face of serious allegations is not always a winning strategy. Even if it works for the president, it's not guaranteed to work for anyone else.
The other lesson, of course, is that a Republican legislature can stand against their de facto leader when he is credibly accused of wrongdoing. It's a lesson that Republicans on Capitol Hill should learn for themselves. In any case, on Friday, Greitans will be replaced by Lt. Governor Mike Parson, also a Republican, and Republicans in the Show Me State will no doubt hope that they have put this matter behind them.