Mitch Daniels In 2009: GOP Should Stress Issues That Unite, Not Issues That Divide
Part of a speech that Mitch Daniels made in 2009 is setting off a firestorm among some conservative bloggers.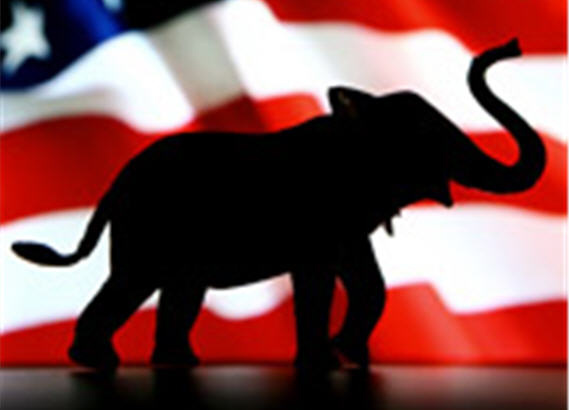 It's being called devastating by Jennifer Rubin at The Washington Post, alienating by Thomas Lifson at American Thinker, and wishy-washy by Leon Wolf at Red State but, for the life of me, I cannot see anything wrong with this 2009 speech by Mitch Daniels to The Ripon Society:
Tellingly, it isn't the substance of what Daniels said in this speech two years ago that seems to be bothering people on the right, it's what he said about how the GOP should style the message it presents to the public. For example, look at what Rubin says:
When Daniels says the GOP should avoid "wedge" issues, that means the entire debate must conform to what the Democrats will tolerate: "The whole concept of a wedge issue should be foreign to us if we really want to come back." That is not what the party's base wants to hear. They want to set the agenda, not capitulate before beginning the bargaining. More than any single issue, it is this attitude that will be an anathema to the Republican primary electorate. Daniels is also, not to be too indelicate, boring.
Wolf is similarly critical of Daniels's tone:
as Republicans were gearing up for their biggest electoral victories in 16 years by fighting Obama and the Democrats tooth and nail on every aspect of their agenda, Mitch Daniels was telling everyone that the way to victory was to forget what a wedge issue even was, and just be nice so that people will like us again
Of course, it's worth noting that, at the time, that Daniels was making this speech, the GOP was still licking its wounds from the second electoral shellacking in a row in a national election and the Democrats were flying high. Daniels, and others, were merely saying, quite correctly I think, that approaching the electorate with fire and brimestone and concentrating on divisive social issues was not the road to electoral success. And they were right. The GOP didn't win in 2010 with a message that appealed to social conservatism, it won because of a message of fiscal conservatism. That's the point that Daniels was making in 2009, and it's the point that he made last year when he talked about the social issues truce.
Brandon Kiser notes that Daniels brings to mind a former President when he talks about avoiding wedge issues:
If that is a controversy, then Republicans deserve to lose in 2012. Why? Because it echoes of another former Republican President: Ronald Reagan.

Cannot swords be turned to plowshares? […] In our obsession with antagonisms of the moment, we often forget how much unites all the members of humanity. Perhaps we need some outside, universal threat to make us recognize this common bond.

Yes, this quote is a reference to the Cold War, but the message of unity is all the same. No, Daniels is not the second coming of Reagan. No one is. But I see Daniels' "wedge issues" as Reagan's "antagonisms of the moment" and the larger issues facing this country as a universal threat.
Indeed, this is what Daniels meant when he referred to the fiscal crisis as the "new Red Menace" in a speech earlier this year. There are more important issues facing this country than abortion, or "protecting marriage." or worrying about whether someone said a bad word on television. If the GOP is going to win in 2012, it better listen to what Daniels is saying because the Santorums, Bachmanns, and Cains of the world are not pointing the way toward electoral victory.