Mitch Daniels Urges Indiana GOP To Drop Right To Work Bill, And He's Right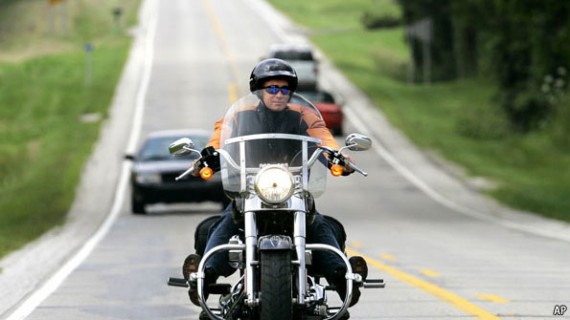 Mitch Daniels says that now isn't the time to deal with a right-to-work bill in Indiana:
Gov. Mitch Daniels signaled this afternoon that Republicans should drop the right-to-work bill that has brought the Indiana House to a standstill for two days and imperiled other measures.

Daniels told reporters this afternoon that he expected House Democrats will return to work if the bill dies. It would be unfortunate if other bills are caught up in the turmoil, he said.

He will not send out state police to corral the Democrats, the Republican governor said.

The Democrat minority has right to express its views, he added.

The governor clung to his view that this is not the year to tackle right to work.
Some on the right are already excoriating Daniels for this decision, but as Tim Carney notes, there is a valid free-market argument against right to work laws:
Advocates describe Right to Work laws as preserving workers' freedom not to join a union, which is a noble goal — but it's not what Right to Work laws do. In fact, these laws interfere with the right of contract and they bar certain consensual economic arrangements — specifically, they bar employers from agreeing to hire only union workers.

Let me put it this way: Imagine a liberal talking about a law imposing maximum hours rules. He might say, "nobody should be forced to work 50 hours a week." That's true — nobody should be forced to work 50 hours a week — but it's also a bit besides the point. Bosses don't force employees to do anything: they place conditions on those who want the boss's money. If you want to work for me and get paid by me, you will do A, B, and C. Some of these demands are more reasonable or more compassionate than others, but barring extreme circumstances, the conservative position is that people should be able to place whatever conditions they like on those who want their property.

Right to Work laws bar employers from imposing a different sort of condition: the requirement that all employees join a union. Thus they take away property rights and infringe on the right of contract.

There are plenty of stupid labor laws that restrict employer freedom, but none of these laws force employers to have a closed shop. Preventing employers from agreeing to a closed shop is no free-market solution.
I tend to agree, but I'm pretty sure this decision, along with Daniels call for a truce on social issues, will come up if he decides to run for President.