Mitt Romney Gearing Up: Disclosure
Mitt Romney has hired my wife's boss as his pollster.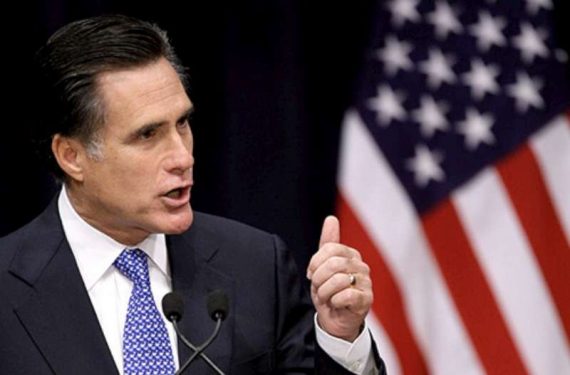 Taegan Goddard passes along news that Mitt Romney has signed Rich Beeson to be his political director and Neil Newhouse to be his pollster for a presumptive 2012 presidential run.
Rich Beeson, a Republican operative who has worked as a political director at the Republican National Committee and was most recently a partner at the voter contact firm FLS Connect, will be Romney's political director. Beeson has already moved his family to Massachusetts for his new role.

[…]

And for polling, Romney is bringing on Neil Newhouse, a partner at the polling firm Public Opinion Strategies, GOP sources told RealClearPolitics.

Newhouse was named "pollster of the year" by the American Association of Political Consultants for his polling efforts in Massachusetts Sen. Scott Brown's successful campaign last year.
As noted in my Disclosures, my wife is Chief Operating Officer for Public Opinion Strategies.  Newhouse is both her longtime boss and a family friend.
Neil has been Romney's pollster for quite a number of years.  He didn't work on the 2008 campaign only because another partner was already John McCain's pollster and there were some conflict of interest concerns.
It's worth mentioning this now but I likely won't issue a lot of reminders on the matter for reasons noted on the Disclosure page:
My general policy is that, when posting on a POS poll or the work of one of the firm's partners or associates, to mention this association in the post itself. I typically do not, however, mention this association when writing about clients of the company. The reason is twofold. First, I typically don't know who they're working for at any given time. Second, it's unfair to my wife to mention the association if my comments about the candidate or firm are negative.

In the case of extraordinary circumstances, such as the fact that POS did the polling for John McCain during his 2008 presidential run and for Joe Lieberman once he left the Democratic Party, I'll typically make it known in a post that the conflict exists but not belabor the point subsequently. It's reasonable that readers should be apprised of the possible conflict but, again, unreasonable to put my wife in the position of having candidates want to know why the spouse of a senior member of the firm is giving ammunition to the other side with an "even the husband of the candidate's pollster says he's a yahoo!' post. Few who've read my posts on McCain and Lieberman come away thinking I'm substantially influenced by the relationship.
Ditto, frankly, Romney.   While I've argued for a while now that I think he's the most likely Republican nominee, I've got some pretty serious misgivings.   He just strikes me as the major GOP candidate with the best upside.