Mitt Romney Has An Odd Idea Of What Godfathers Do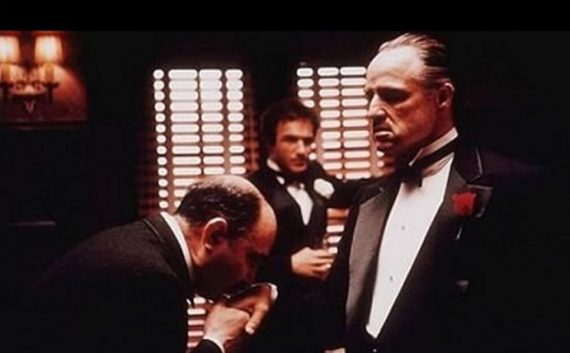 Alex Klein takes note of Mitt Romney's response to the Obama campaign's effort to crown him the "Godfather of Obamacare":
Hewitt: Yesterday, the president's campaign manager said that you are the godfather of Obamacare … if that's who you are, can you make the Democrats an offer they can't refuse to repeal it?

Romney: (laughing) That's a great idea. We counted, by the way, that Mr. Plouffe is the Rumpelstiltskin of trying to turn straw into gold. He will not be successful. I can tell you one thing. If I'm the godfather of this thing, then it gives me the right to kill it.
Perhaps he'll make it an offer it can't refuse.