Mitt Romney Lost North Dakota Caucuses, Will Get Most Of North Dakota's Delegates Anyway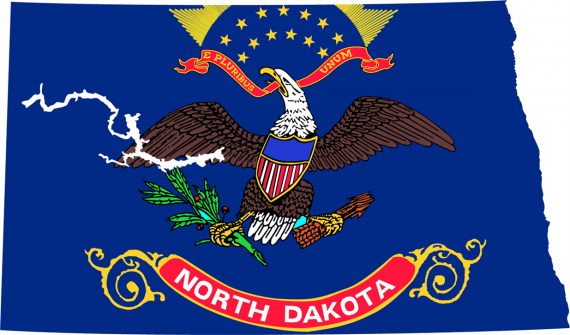 A reminder that those non-binding caucuses that the media pays so much attention to are, well, non-binding:
Sweeping all but nine delegates in yesterday's primaries was an impressive victory for Mitt Romney. The results from the low-attention North Dakota Republican convention were even more impressive. According to Minnesota's Daily Globe, "most of North Dakota's 25 presidential convention delegates will trot off to Tampa this summer as supporters of current frontrunner former Massachusetts Gov. Mitt Romney."

How? North Dakota was Mitt Romney's big, blown Super Tuesday opportunity. Small turnout, a good result for Romney in 2008, and yet he blew it in the non-binding caucuses, coming in third place behind Santorum and Paul. The unscientific early estimate gave him 7 of 28 delegates. He's going to Tampa with twice that many — he may have just netted as many delegates as Santorum won across all the April 3 primaries.
This is how nearly all the caucus states operate, including Iowa as I pointed out in a post in early January, so we are likely to see this repeated again and again as the caucus states hold their state party conventions and actually pick the delegates that they'll send to the convention. Romney won't win all the delegates in these states, of course, but he'll do substantially better in this process than his performances in the various caucuses (caucai??) would have led to you to believe.
There's nothing nefarious going on here, of course. This is how these states pick their delegates and the Romney campaign is simply better organized at this point, and with all the evidence making it clear that he is the inevitable nominee there's likely to be a desire by some of these state convention delegates to just get on the bandwagon and get the process over with.