Mitt Romney Most Qualified To Be POTUS, Sarah Palin Least Qualified, New Poll Says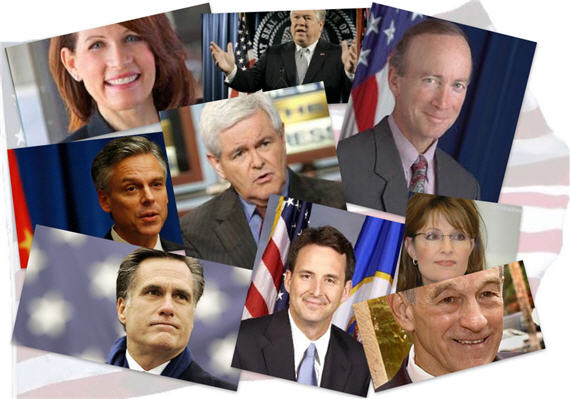 The only candidate who can find good news in this new Rasmussen poll is Mitt Romney:
Mitt Romney is the only Republican 2012 hopeful that a sizable number of voters considers qualified to be president. Sarah Palin is the one they view as least qualified, but, at this early stage, many voters are still in the dark about all the possible candidates.

A new Rasmussen Reports national telephone survey finds that 49% of Likely U.S. Voters think that Romney, a former Massachusetts governor and unsuccessful GOP presidential candidate in 2008, is qualified to be president. Twenty-five percent (25%) say he is not qualified, and another 25% are not sure. (To see survey question wording, click here.)

Still, that's well above how voters view some of Romney's chief competitors in the race. Twenty-seven percent (27%) rate both former Minnesota Governor Tim Pawlenty and maverick Texas GOP Congressman Ron Paul as qualified to be in the White House. But 32% say Pawlenty is not qualified, and 42% are undecided.

As for Paul, 43% think he's not qualified to serve as president, but 31% aren't sure.

Twenty-six percent (26%) believe former House Speaker Newt Gingrich has the qualifications to be president, but nearly half (48%) disagree. Twenty-six percent (26%) are not sure.

However, voters feel strongest that Palin, the Republican vice presidential nominee in 2008, is not qualified. Twenty-three percent (23%) say the former Alaska governor is qualified to serve as the nation's chief executive, but 63% say she is not qualified. Palin is the best-known of the Republicans with just 15% undecided about her.
For many candidates, especially Pawlenty, these numbers are a reflection of low name recognition and therefore is something that is likely fixable. With Palin, though, it's entirely different – people know who she is, they just don't think she's qualified to be President.