Mitt Romney Remembers Things That Happened Before He Was Born!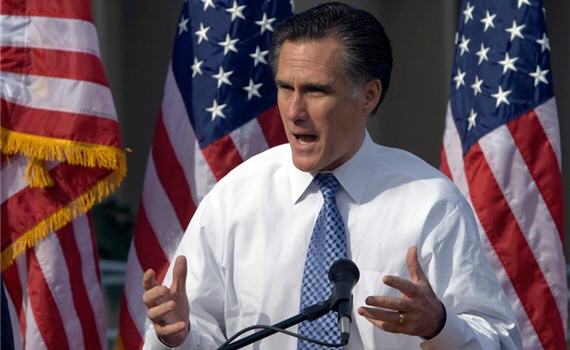 I'll say this much for Mitt Romney, he's got one amazing memory:
DETROIT—When Mitt Romney regaled a Michigan audience this week with childhood memories of a landmark moment in Detroit history, it was a rare instance of emotional candour.

And, perhaps, an even rarer example of time travel.

Romney recalled he was "probably 4 or something like that" the day of the Golden Jubilee, when three-quarters of a million people gathered to celebrate the 50th anniversary of the American automobile.

"My dad had a job being the grandmaster. They painted Woodward Ave. with gold paint," Romney told a rapt Tea Party audience in the village of Milford Thursday night, reliving a moment of American industrial glory.

The Golden Jubilee described so vividly by Romney was indeed an epic moment in automotive lore. The parade included one of the last public appearances by an elderly Henry Ford.

And it took place June 1, 1946 — fully nine months before Romney was born.

The timelines suggest Romney could well have been conceived that day. But it is inconceivable he was actually there.
To be fair to Romney, it's possible that he's simple remembering a story his father, who was involved in the Jubilee, told him when he was young. Nonetheless, one would have thought somebody would've checked the dates on this one  before putting it in a stump speech.
H/T: OTB commenter DRS