Mitt Romney To Officially Clinch Republican Nomination Today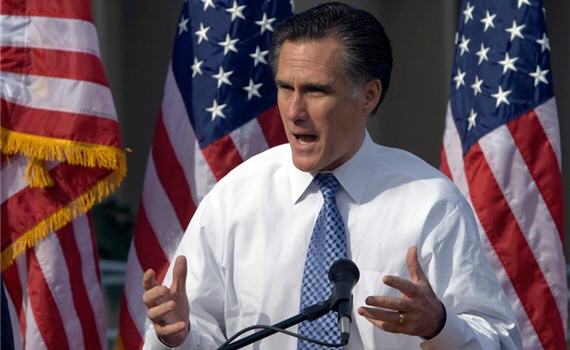 By the end of the day today, Mitt Romney will have secured enough delegates to win the Republican nomination on the first ballot at the Republican National Convention:
For so long, he was the putative front-runner, the nominal front-runner, the weak front-runner. Then he became the all-but-certain nominee. And by Tuesday night, he'll be able to ditch those modifiers.

Willard Mitt Romney is about to do what his father didn't and no one in his church ever has. With Tuesday's Texas primary, he is poised to secure the 1,144 delegates required to clinch the Republican presidential nomination at the party's August convention.

It seems like forever ago that Rick Santorum and Newt Ging­rich were waving Etch a Sketches at their rallies in a last-ditch bid to stop Romney's march to the nomination. The long slog of primaries effectively ended on April 3 with Romney's victory in Wisconsin. Three weeks after that, the former Massachusetts governor returned to New Hampshire, where he launched his campaign on a windswept farm one year ago this week, to claim the mantle of nominee.

But it should become official on Tuesday, when Texas voters are expected to push Romney over the finish line in the delegate race. And with that, the Republican Party will have selected an unlikely standard-bearer for 2012: a New Englander in a party rooted in the South; a man of moderate temperament in a party fueled by hot rhetoric; a Mormon in a party guided by evangelical Christians; a flip-flopper in a party that demands ideological purity.
This is certainly later than we've been used to in the past. Four years ago, John McCain had the Republican nomination wrapped up by the beginning of March, largely thanks to a front-loaded primary schedule comprised largely of primaries with winner-take-all delegate allocation rules. In 200o, George W. Bush had wrapped up the nomination by roughly the same time thanks to the same kind of schedule. In 1988, George H.W. Bush had essentially put Bob Dole behind him by Mid-March. So in some sense, Romney is doing this a lot later than most recent Republican nominees, although its worth noting that in 1980, Ronald Reagan did not wrap up the nomination until May 20th, largely due to the fact that, back then, the primary schedule started much later than it does today.
As I've noted before, it was a combination of the primary calendar and new delegate allocation rules that led to the extended race we saw this year. Without both, even SuperPACs would not have been able to sustain the campaigns of candidates like Santorum and Gingrich against the inevitability of a Romney victory. Indeed, all they did this time around was delay the inevitable.