Mitt Romney Wins N.H. Straw Poll, Ron Paul Second, Palin Fourth
It's straw poll season already. First up, New Hampshire where things turned out about how you'd expect them to considering Mitt Romney lives there now.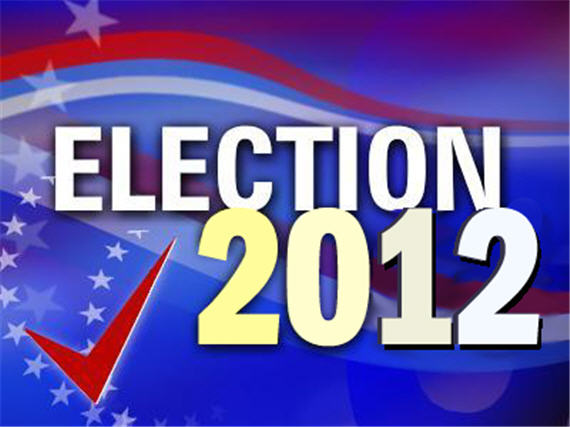 An early test of candidate support in the first-in-the-nation primary state of New Hampshire turned largely as expected, although there were a few surprises:
DERRY, N.H. – Former Massachusetts Gov. Mitt Romney won the first presidential straw poll of the 2012 cycle, kicking off New Hampshire's first-in-the-nation primary election race.

Romney won with 35 percent, beating second-place finisher Ron Paul by 24 points in the WMUR-ABC News straw poll of members of the state Republican Party. In third place was former Minnesota Gov. Tim Pawlenty, who won 8 percent—just one point ahead of Sarah Palin, who drew 7 percent.

Because Romney has such high name recognition here and has a home in Wolfeboro, N.H., he was widely expected to win—and observers here were far more interested in who would come in second and third.

Only three candidates—Romney, Pawlenty and former Pennsylvania Sen. Rick Santorum—have spent significant amounts of time on the ground in the state over the past few months. At today's convention, Pawlenty staffed a table to promote his new book while Santorum consultant and longtime New Hampshire operative Mike Biundo had a table and worked the crowd.

Minnesota Rep. Michele Bachmann won 5 percent, pizza mogul Herman Cain took 4 percent, and Santorum won 3 percent—tied with New Jersey Gov. Chris Christie, Indiana Gov. Mitch Daniels, Indiana Rep. Mike Pence and former Arkansas Gov. Mike Huckabee

The poll is a strong showing Romney, who drew 39 percent support in a Jan. 7 NH Journal poll of likely New Hampshire voters. But noteworthy is how far ahead he is of Pawlenty and Santorum, the other two candidates who have spent significant time in the state in the past year.
Romney's strength isn't all that surprising considering his ties to the Granite State, which means that the real race in February 2012 will be for who will comes in second. Ron Paul's second place finish is likely a reflection of his supporters ability to pull of surprising results in polls of these kinds, especially considering he came in fifth in the New Hampshire Journal poll referenced in the article:
Former Mass. Gov. Mitt Romney holds a commanding lead in New Hampshire in the early stages of the race for the 2012 Republican Presidential nomination, according to a new survey commissioned by NH Journal and conducted by Magellan Strategies. The survey is the first statewide survey of Granite State Republicans and Republican-leaning independents in 2011.

Romney leads former Alaska Gov. Sarah Palin by 23 points, with Romney earning 39% and Palin earning 16%. Mike Huckabee (10%), Newt Gingrich (8%), Texas Congressman Ron Paul (7%), former MN Gov. Tim Pawlenty (4%), Rick Santorum (3%) and MS Gov. Haley Barbour (1%) all trail significantly behind. Romney finished second to Sen. John McCain in the 2008 New Hampshire Republican Presidential primary.
Palin's weak showing, meanwhile, may have something to do with the fact that New Hampshire is the only early primary state she has not visited: At the same time, though, that NH Journal polled showed that Palin has positive favorability numbers among Republicans and independents in New Hampshire, the last being a deviation from her performance nationwide, so it's entirely possible that this could be turned around if she did decide to run, and to campaign in New Hampshire.
Nonetheless, though, this early test of support, and Romney's victory, was about what should be expected.