Mitt Romney With Strong Lead In Delegate-Rich California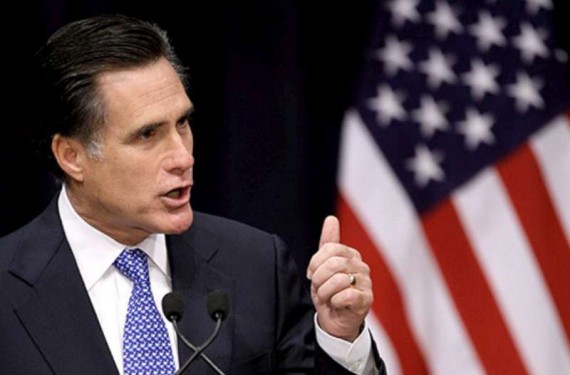 Not surprisingly, Mitt Romney is well ahead of the rest of the Republican field in California:
Mitt Romney is getting some good news as he arrives to spend three days fundraising in California this week: He holds a solid lead over his 2012 GOP presidential rivals among the state's Republican voters, a new Field Poll shows.

Romney is preferred by 25 percent of registered GOP voters, giving the former Massachusetts governor a double-digit lead over each of his challengers. Former Minnesota Gov. Tim Pawlenty, viewed as Romney's leading competitor for the nomination, barely registered in the poll, earning just 3 percent support.

Romney's closest competition comes from two candidates who haven't even joined the race to deny Democratic President Obama a second term: former New York City Mayor Rudy Giuliani (17 percent), and former Alaska Gov. Sarah Palin (10 percent). If Giuliani is taken out of the field, Romney's lead widens – to 30 percent and a more than 2-to-1 lead over Palin at 12 percent in second position, the poll shows.

(…)
With the first votes in the 2012 presidential primaries to be cast just seven months from now, the poll found that the rest of the GOP candidates and potential candidates are failing to catch fire with Republican voters in California.

They include Texas Rep. Ron Paul (7 percent), former House Speaker Newt Gingrich and former Godfather Pizza CEO Herman Cain, who both got 6 percent support; all three have announced they are in the race.
They're followed by Texas Gov. Rick Perry, who may be edging closer to a run, with 5 percent. The rest of the announced candidates include Rep. Michele Bachmann of Minnesota (4 percent), former Pennsylvania Sen. Rick Santorum (2 percent) and former Utah Gov. Jon Huntsman (1 percent).
California remains a deeply blue state, of course, and is unlikely to go for a Republican in the General Election. Nonetheless, it is an important state in the delegate race for the GOP nomination and likely to be one of the states where Romney does well.