Modest Growth In Jobs Report Makes Its Election Impact Unclear
A mostly positive, but mixed, jobs report drops five days before Election Day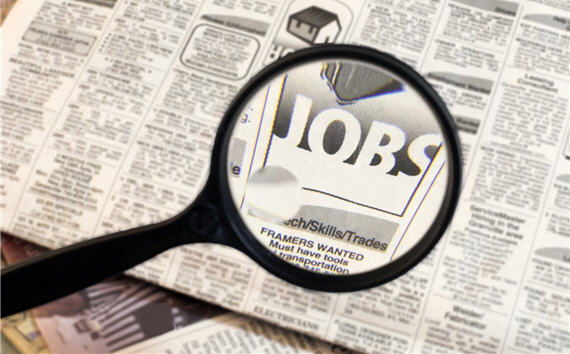 Throughout the Presidential campaign, there has been an inordinate amount of attention paid to the monthly unemployment report, more so than I recall seeing in previous election cycles. For many months during the summer, we saw reports that were, to say the least, disappointing, but there was very little impact on the polling numbers no matter how many times the Romney campaign brought it up. In October, when the President's shockingly bad debate performance was followed up by a generally positive jobs report in which the Unemployment Rate dipped below 8% for the first time since President Obama took office, but it also didn't have much of an impact on the polls, which saw Mitt Romney rise considerably for most of the month of October.  Despite the fact that reports seemingly haven't had much of an impact on the polls, today's final report has been much anticipated, so I suppose the Obama campaign should be somewhat pleased that it contained moderately good news:
Both the unemployment rate (7.9 percent) and the number of unemployed persons (12.3 million) were essentially unchanged in October, following declines in September. ( See table A-1.)

(…)

Total nonfarm payroll employment increased by 171,000 in October. Employment growth has averaged 157,000 per month thus far in 2012, about the same as the average monthly gain of 153,000 in 2011. In October, employment rose in professional and business services, health care, and retail trade. (See table B-1.)

Professional and business services added 51,000 jobs in October, with gains in services to buildings and dwellings (+13,000) and in computer systems design (+7,000). Temporary help employment changed little in October and has shown little net change over the past 3 months. Employment in professional and business services has grown by 1.6 million since its most recent low point in September 2009.

Health care added 31,000 jobs in October. Job gains continued in ambulatory health care services (+25,000) and hospitals (+6,000). Over the past year, employment in health care has risen by 296,000.

Retail trade added 36,000 jobs in October, with gains in motor vehicles and parts dealers (+7,000), and in furniture and home furnishings stores (+4,000). Retail trade has added 82,000 jobs over the past 3 months, with most of the gain occurring in motor vehicles and parts dealers, clothing and accessories stores, and miscellaneous store retailers.

Employment in leisure and hospitality continued to trend up (+28,000) over the month.This industry has added 811,000 jobs since a recent low point in January 2010, with most of the gain occurring in food services.

Employment in construction edged up in October. The gain was concentrated in specialty trade contractors (+17,000).

Manufacturing employment changed little in October. On net, manufacturing employment has shown little change since April.

Mining lost 9,000 jobs in October, with most of the decline occurring in support activities for mining. Since May of this year, employment in mining has decreased by 17,000.

Employment in other major industries, including wholesale trade, transportation and warehousing, information, financial activities, and government, showed little change over the month.
The main reason that the Unemployment Rate ticked up a tenth of a point appears to be the fact that the Labor Force Participation Rate, which still sits near 31 year lows, ticked upward in October, meaning that there were more people out there looking forward work. At the same time, though, if we had the same LFPR we did when Obama became President, the current Unemployment Rate would be 10.6%. Digging down deeper into the report, we see that U-6, the long term unemployment rate, ticked down slightly from 14.7% to 14.6%. When the President took office, U-6 was 14.2%. There were also significant revisions to both the August and September jobs reports. August job creation revised up from 142,000 to 192,000, while September job creation revised up from 114,000 to 148,000. These are fairly good numbers, but it should be noted that, at this rate, it would be 2025 before we restored all the jobs lost in the recession. Heck, even if we bumped job creation to an average of 210,000 net jobs per month, which is far above what we've seen in 2011 and 2012, it would still take until 2021 to get back to something resembling normal.
CNBC sees some positive signs here:
Economists had been expecting the report to show a net of 125,000 new jobs and a steadying of the unemployment rate at 7.8 percent. Nomura Securities predicted the rate would fall to 7.7 percent, but most expected no change.

Most of the job creation came in the services sector, with a gain of 150,000, while government employment rolls saw a collective decrease of 13,000, according to the report from the Bureau of Labor Statistics.

"The labor market continued to improve in October, generating 171,000 new jobs, providing a needed boost to recovering consumer sentiment and bolstering optimism for the upcoming holiday season," said Ken Goldstein, economist at The Conference Board.

Markets initially reacted positively to the report, with stock market indexes opening slightly higher, but the averages turned lower a half-hour into trading.

A broader measure of unemployment that includes discouraged workers and those employed part-time who would rather work full-time ticked lower to 14.6 percent.

The labor force participation rate, a key metric that measures those working or looking for jobs, edged higher to 63.8 percent after wallowing around 31-year lows for the past several months. The total level of employment jumped by 410,000.
Politically, I'm not sure that this report is going to have much of an impact on the race. Had the numbers been bad, then there report would've provided the Romney campaign with an excellent news item around which frame the closing days of the campaign. What we got instead was a modestly positive report that still isn't all that great when you look at the big picture. To some extent, I'd say that the report is positive for the President and negative for Romney because it makes it more difficult for the Romney campaign to push its closing argument and emphasize the economy. They'll try, no doubt, by pointing to the fact that the Unemployment Rate went up and is now at a higher rate (by one tenth of a point) than it was in January 2009, but it strikes me that this argument isn't going to fly largely because the underlying numbers show a positive story at the moment. Their argument now is that "it should be improving faster," and I'm not really sure how strong an argument that is.