Moodys: GOP Spending Cut Plan Could Cost 700,000 Jobs
Moodys warns the the Republican plan to cut spending could cost the economy 700,000 jobs.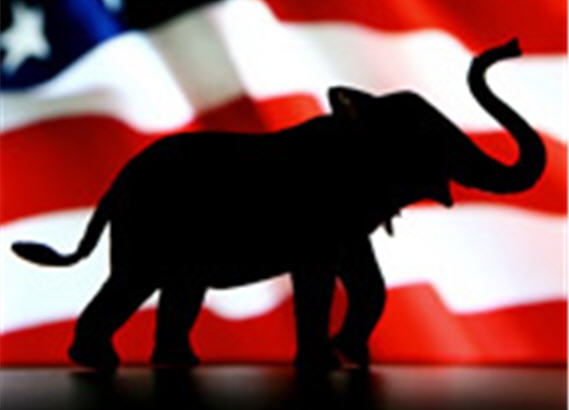 Moodys Analytics is warning that the GOP's proposed spending cut plan could hinder the economic recovery.
While the government spending cuts proposed by House Republicans for this fiscal year mean only modest fiscal restraint, this restraint is meaningful. If fully adopted, the cuts would shave almost 0.5% from real GDP growth in 2011 and another 0.2% in 2012. There would be almost 400,000 fewer U.S. jobs by the end of 2011 than without the cuts and some 700,000 fewer jobs by the end of 2012. The fallout will extend into next year because it takes time for budget cuts to filter through the economy. In all likelihood, the proposed House cuts would not undermine the current recovery; still, it is not necessary to take the chance.

This wouldn't be true if the current budget deficits were crowding out private investment, but they aren't. Business demand for credit has recovered modestly, and households continue to lower their debt obligations. Interest rates also remain extraordinarily low. Some of this is due to the Fed's credit easing, but global investors also remain willing buyers of U.S. debt even at low interest rates. Ten-year Treasury bonds are yielding 3.5%, fixed mortgage rates are near 5%, and borrowing costs for below-investment grade, or "junk", corporate bonds are 8%—about as low as they have ever been. Global investors won't remain avid buyers of U.S. debt for long if policymakers don't tackle the nation's long-term fiscal problems; yet markets today appear unconcerned about the near-term deficits.
I completely agree that the long-term budget outlook is in desparate need of repair. A combination of tax increases, reduced spending on defense, and meaningful reforms to reduce health care costs are absolutely, 100% necessary — in the long term. And we should absolutely start laying the foundation for that now.
But when unemployment is still at 9%, over 400,000 jobs have been cut from government in the past two years, and private-sector job growth is still anemic, I question whether short-term spending cuts are prudent. Especially when we aren't currently seeing any economic effects of deficit spending.