More from the "Is our Pundits Learning" File
Not as much learning going on as one might like, to be honest.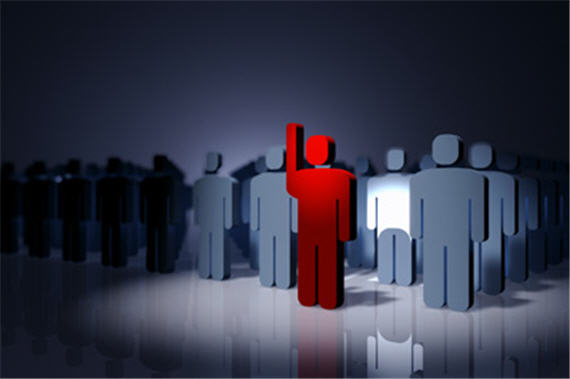 While killing some time waiting for the rest of my family to meet me for dinner last night, I came across this USAT column by Glenn Reynolds (via Scott Lemieux) from before the election:  Column: Will cocooned liberals be surprised by Romney? (the piece was published on October 22nd).
Reynolds started thusly:
The documentary Hating Breitbart, about the late blogger and media gadfly Andrew Breitbart, opened this past weekend to packed houses. The theme of the film — and of Breitbart's life — is how conventional "mainstream" media deliberately distort the news to benefit the policies and politicians they favor.
This was, of course, the kind of "logic" that led to the entire unskewed polls/poll denialist movement.  After all, the information in the MSM (defined, btw, as any media outlet that is not consciously conservative in orientation) is all run through a pro-Obama/anti-Republicans filter, yes?
Reynolds continued in the next paragraph with the following:
That's no secret in the Obama era, of course, as the press's efforts to boost, and then protect, the presidency of Barack Obama have become ever more obvious. But it's still worth pointing out. It's a problem for America, and it's a problem for people on the right. But it's probably a bigger problem for people with whom the media agree. That's because they wind up living in a bubble, protected from contrary views, which means that they are perpetually caught by surprise when reality asserts itself.
Emphasis mine, because it makes a rather telling claim (especially in retrospect, but even at the time) and because it suggests that pre-election views should be affected by post-election results.
Now, since most people base their assessment of the news on incomplete understandings of complex events that are often open to interpretation, it is often easy to pretend like one is right about one's views no matter what happens.  Further, it is easy to rationalize how reports contrary to one's preferences are simply ideological distortions.
If only there was a clear-cut, pre- and post-event bit of evidence that was quantifiable and could give us a direct way of seeing which sets of analyses were accurate.
Hmm…
While I think about that, back to Reynolds:
Though we've been told over and over again by the press that President Obama, and his policies, are overwhelmingly popular with the American public, and that challenger Mitt Romney is an unlikable loser, this may turn out not to be the case.

In recent years, we've often seen that the truth on the ground doesn't match the images presented in the press. Despite representations that it was a narrow fringe group composed of "bitter clingers," the Tea Party movement handed the House of Representatives to the Republicans in 2010. And despite claims that it was washed up, the Tea Party movement has remained a force in 2012.

Now, despite being told by the press — and quite a few Republican pundits — that Mitt Romney didn't have a chance, since his performance in the presidential debates things seem to be turning around. Reports of early voting and absentee ballots suggest that Republican voters are a lot more energized than we'd been led to believe. The polls are looking good for Romney, and he's picking up all sorts of endorsements all of a sudden.

This has caused some Republican enthusiasts to suggest that what we're seeing is a "preference cascade," and they may be right.

What's a "preference cascade?" In his book, Private Truths, Public Lies, economist Timur Kuran looked at the way "preference falsification" can distort societies, and then collapse suddenly.

The classic example is in a totalitarian society, where everyone has to pretend to love the Great Leader on pain of death. If the authorities manage it right, 99% of the populace can be ready to revolt — but won't, because each individual thinks he or she is the only one who feels that way. This works until some event suddenly shocks the system, and people realize that they're not alone. When that happens, things can go south in a hurry. That's a "preference cascade."

The United States isn't a totalitarian society, but media bias has the same sort of effect: By privileging some views and suppressing others, the media give Americans, and itself, a distorted idea of reality. Then, when things crack, it's a big surprise.

That may be what's happening here. Obama was presented as unbeatable, and a lot of people believed it — until, suddenly, he looked kind of beatable after all. Once that happened, everything was different.

If this really is happening to Obama, there's a spot of irony to it, because that's exactly what happened when he ran against Hillary Clinton in the primaries. Hillary spent years building up a facade of inevitability, and the press and pundits went along. Lots of other potential challengers didn't even bother to enter the race and it looked like she had things sewn up, but then Obama started beating her, and, to everyone's surprise, she didn't look inevitable any more.

Will Romney do the same thing to Obama? We'll see, but I think that's the way to bet.
So, we actually have a couple of hypothesis proffered here.
1.  Obama was not as popular as media reports (based on polling, mind you) indicated.
2.  Given the privacy of the voting booth, voter's hidden preferences would reveal a preference cascade in the direction of Romney.
Ends up we had a natural experiment on November 6, 2012 and the evidence collected from said experiment leads us to the rejection of these hypotheses.
As such, one would think that Reynolds, a supposed academic and public intellectual, might want to address the "bet" he was recommending in a subsequent column. In terms of his USAT archive, this would seem not to be the case.  A perusal of Instapundit does not seem to indicate a reassessment, either (but perhaps I missed it).  The hedging and weasel words, of course, provide a certain level of plausible deniability  if one is sympathetic.  I mean, after all, he did say "may be" and "if".
Here's the deal:  this is not about a gotcha moment over who won or lost, or even what was written prior to the election:  it is about how one reacts in face of evidence that contradicts one's views.  If commentators are going to make claims about systematic bias, only to find incontrovertible empirical evidence that suggests the pre-election views in the MSM were correct, then one needs to do a bit of reassessing.
And so, we go back to Reynolds' own words from above:  "they wind up living in a bubble, protected from contrary views, which means that they are perpetually caught by surprise when reality asserts itself."  Well, it ends up that some folks were surprised, and they weren't the folks that Reynolds' asserted they might be.  But, again, the issue is less who was surprised, but why and, more importantly:  what was learned by said surprise?
Learning is important, and yet there seems to be a loss less of it going on than one might like.
Along those lines, albeit somewhat tangentially, the title of Reynolds' piece, as well as its general thesis, made me think of this:
(video here)
It is as if some in the conservative media have decided to respond to charges that they are creating a media bubble by simply doing the "I'm rubber, and you're glue routine" ("You say we are in a media bubble?  Oh yeah?  You're in a media bubble!").  The bottom line is, however, that while this will play quite well with their audience, it actually is yet another bit of evidence of the bubble in question—and is an example of evidence-free arguments.  For while yes, there are  liberal outlets and attempts to create a liberal media industry like the conservative version, the bottom line is a) it is nowhere near as successful at it, and b) the Reynolds and the O'Reilly's of the world like to pretend that all non-conservative media is the liberal version of Fox (another example here), but this conflates the largely commentary-driven nature of FNC and talk radio with mass media in general.
As I keep hammering:  the reaction to the polls and the analysis linked thereto prior to the election led a set of key actors to make wildly inaccurate assessments of reality.  The correct response to being wildly wrong should be to reassess one's methodology.  This, however, does not seem to be happening.  Worse, if there is a move to continue to argue "no, there is no conservative media bubble, but man, have you seen that liberal media bubble?" then this shows that, indeed, certain pundits is not learning squat.  Or, worse, that they really aren't interested in learning at all, and so calling them all the "conservative entertainment complex" is, indeed, the right designation.
May I point out, just for kicks I guess, that it is possible to have a philosophical point of view without making political commentary into equivalent of local sports radio?