More Nonsense About the Election
A shadowy flight into the realm of evidence that does not exist.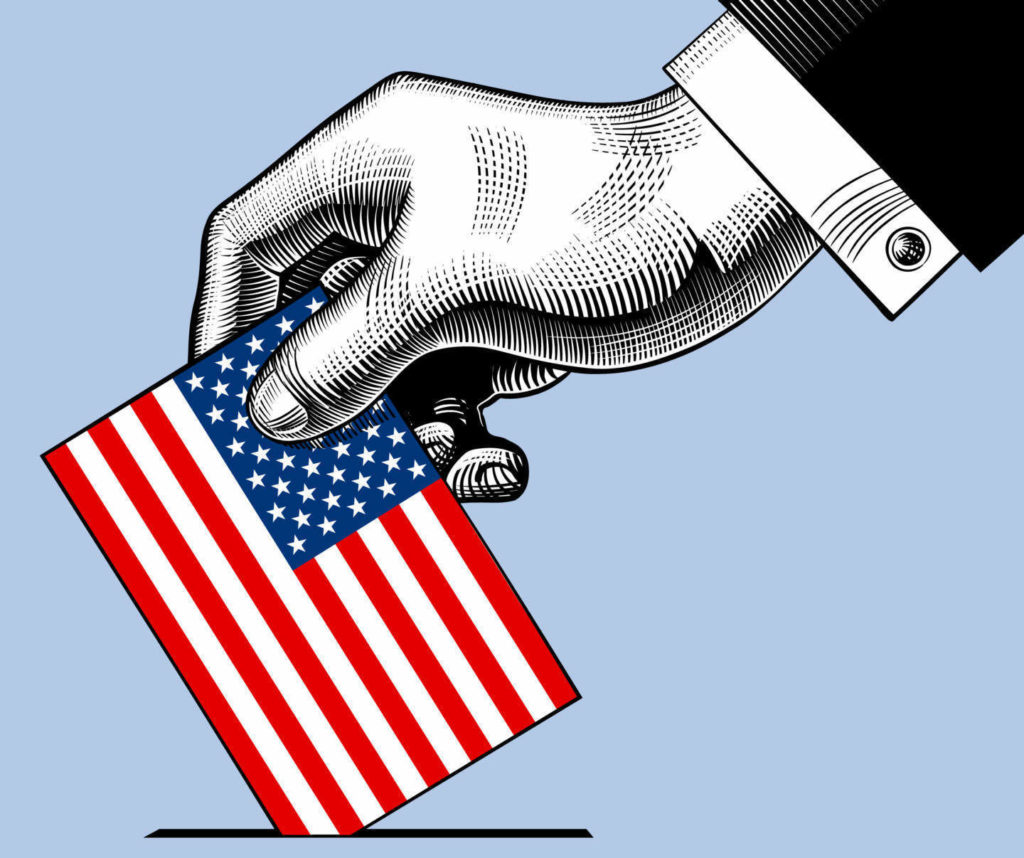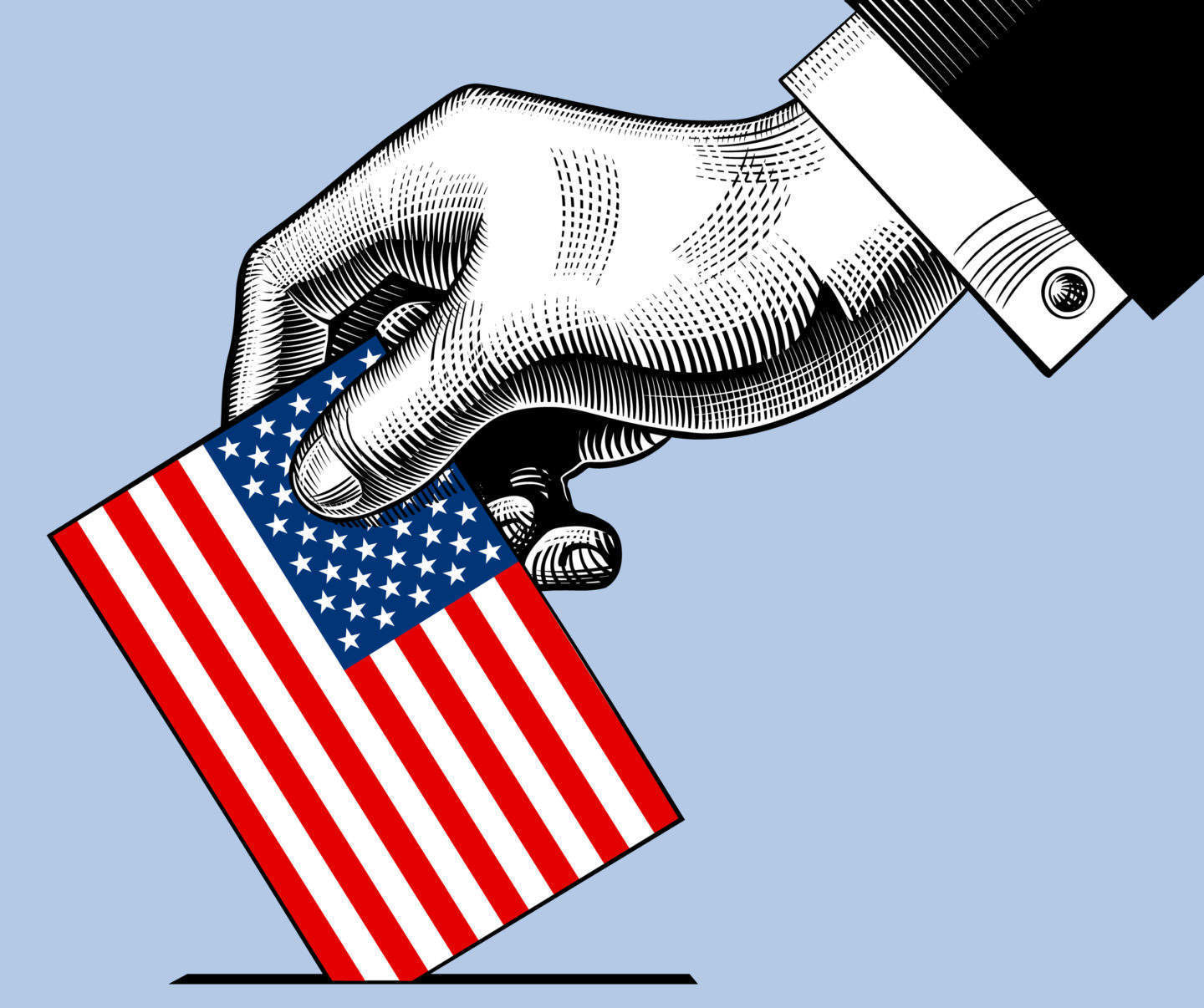 I am likely to drive myself crazy if I spend too much more time looking into the claims of what I suppose should be called "fraud truthers." But, to go along with my posts yesterday, I have allowed myself to get sucked into looking at the claims of Patrick Basham at The Spectator: Reasons why the 2020 presidential election is deeply puzzling. I also looked at some of the loquacious meanderings of Roger Kimball at American Greatness.
None of this, nor some other side trips online and on social media yesterday, were especially impressive.
Overall this whole genre is of the "I'm just asking questions" type of thing, or "gee, isn't this weird?" Although the real hallmark of all of it, which is the dangerous part, is that a lot of these pieces are based on a series of singular, unsubstantiated accusations/assertions that are then repeated as if they had foundation. I am seen several of these (like the 47 USB drives noted below) all over the place.
I use the "truther" label quite deliberately, as the logic (so to speak) being used in a lot (most? all?) of these essays sound an awful lot like 9/11 Truthers (or Birthers). After all, who are you going to believe, me or your lying eyes?
In 2001 it wasn't enough that, you know, a massive passenger jet crashed into a building to explain why the building, you know, caught fire and fell down. And in 2020 it isn't enough that largely normal voting procedures produced tallies and a winner.
This leads me to start with Kimball's essay, which asserts:
The strongest argument for Biden's victory is not the vote tally. It is the monolithic narrative, pumped up like one of those inflatable play castles at a child's birthday party. With every passing day, that narrative becomes more boisterous, more assertive, more uncompromising. It is a collective primal scream, emitted with eyes shut and ears plugged.
Except, no, the strongest argument for Biden is very much the vote tally. And, indeed, the only reason that the "narrative" is that his victory is inevitable is because he won enough popular votes in the right states so as to lead to an electoral vote tally of 270+.
It really, truly, is that simple.
This is how every election plays out. We vote. We count. We color the maps. And then the narrative is that the person with the most electoral votes is going to be president.
Even in 2000, when there was much waiting and gnashing of teeth, that was the focus: count and tally.
Kimball's overall "argument" comes across like basically classic "the media is against us" narratives (if I am may appropriate the term). You know, dastardly outlets like Fox News who called Arizona on election night, and whatnot.
His essay contains laments about press treatment of Trump and a disgression comparing a Kamala Harris tweet to Orwell before ranging into claims of "Huge anomalies" in "Arizona, Georgia, Michigan, Nevada, Pennsylvania, and Wisconsin." Such a statement continues to make me ponder: if such "huge" problems exist, why is it so bloody hard to find a way to coherently put them into a court pleading?
His examples include:
How is it possible that Joe Biden, who barely campaigned, garnered more votes in just those spots than even Barack Obama had done?
I would need to know what he was specifically referring to there in terms of "spots" but I will say that a lot of this Biden v. Obama discussion that I have seen has been either based on incorrect assertions or a result of simple population growth.
The whole "barely campaigned" bit is just silly. First, most voters know who they are going to vote for based on party, so don't need campaigning to make up their minds. Second, most campaigning is done via television in any event. Third, a huge chunk of Democratic voters were motivated to oust Trump, meaning the specific message of the Democratic nominee was not the central motivator.
How is it possible that, as everyone was getting tucked into bed on the night of November 3, Donald Trump had notable leads in almost all of those states and then, suddenly, all at once, in the wee hours, floods of votes poured in and—wouldn't you know it—they were overwhelmingly, sometimes exclusively, for Biden?
It is possible, primarily, because of the volume of mail-in ballots that needed to be processed, especially in states like PA wherein processing of those ballots could not start until election day. Indeed, the entire scenario was predicted and known well in advance: that the likely in-person vote would lean Republican and that the mail-in vote would lean Democratic. This was known for a variety of reasons, not the least of which being that Trump himself discouraged mail-in voting.
Also: larger jurisdictions, like Philadelphia, are going to take longer to count than rural counties. So, on election night, it was more likely to have the Trump-leaning rural vote counted in places like AZ, GA, and PA and to have the Biden-leaning urban precincts take longer.
If you are going to write about elections, it is not unreasonable that you should understand these things
And what about those voting machines from Dominion: are we confident that they are secure?
To which I can only say: what about them, indeed? To date all I have seen about said machines are wild, baseless assertions.
All of this sums to a whole lot of nothing.
Evidence, evidence, my kingdom for some evidence!
Meanwhile, let's pivot to Basham, whose piece has the following subtitle: "If only cranks find the tabulations strange, put me down as a crank" and concludes with "If you think that only weirdos have legitimate concerns about these findings and claims, maybe the weirdness lies in you."
Well, I have some bad news.
He starts:
To say out-loud that you find the results of the 2020 presidential election odd is to invite derision. You must be a crank or a conspiracy theorist. Mark me down as a crank, then. I am a pollster and I find this election to be deeply puzzling. I also think that the Trump campaign is still well within its rights to contest the tabulations. Something very strange happened in America's democracy in the early hours of Wednesday November 4 and the days that followed. It's reasonable for a lot of Americans to want to find out exactly what.
It really is, as noted above, pretty straightforward: a large turnout election, conducted more by mail-in ballots than usual, took a few days to count in some localities.
Indeed, a pollster should know that it is not unusual for some states to take days to finish the count, but since it often doesn't matter to the EV totals, we don't usually pay that much attention.
The following claim alone really suggests one of the following: he is being disingenuous, he isn't a very good analyst, or he is a victim of motivated reasoning:
First, consider some facts. President Trump received more votes than any previous incumbent seeking reelection. He got 11 million more votes than in 2016, the third largest rise in support ever for an incumbent. By way of comparison, President Obama was comfortably reelected in 2012 with 3.5 million fewer votes than he received in 2008.
I keep seeing this and I keep thinking: why does anyone think this means anything? First, population growth plus increased turnout meant Trump was almost certainly going to get more votes this election. Second, since he lost the popular vote in 2016, trying to fit him into a pattern of past winners of the presidency makes no analytical sense. He is an outlier regardless of anything else going on.
We are told that Biden won more votes nationally than any presidential candidate in history. But he won a record low of 17 percent of counties; he only won 524 counties, as opposed to the 873 counties Obama won in 2008. Yet, Biden somehow outdid Obama in total votes.
This is the kind of thing that sounds smart, but it leaves out a key bit of information: what are the populations of the counties under discussion? After all, county lines are largely arbitrary as it pertains to population (especially population growth since the lines were drawn).
Plus, since Obama won the national popular vote in 2008 by 7.2 percentage points, it stands to reason he would have won more counties. You think a pollster would understand that dynamic. It is therefore either a poor analytical choice to compare 2020 to 2008 (instead of 2016 to 2020) or an attempt to create doubt by distracting.
A 2016 to 2020 comparison of counties provides this:
Based on an NPR analysis of the more than 3,000 counties, it was, in fact, mostly a base election with some key persuasion in Democratic-leaning suburbs that went for Joe Biden by wider margins than they did for Hillary Clinton in 2016.

In 2020, there have been far fewer counties that flipped from one major party to the other, as compared with four years earlier. In 2016, 237 counties changed allegiances from 2012 — 216 of them went from President Barack Obama to Donald Trump.

In 2020, just 77 counties total have flipped so far, and Biden won 59 of them.
See, also, this piece from Brookings: Biden-voting counties equal 70% of America's economy. What does this mean for the nation's political-economic divide?
BTW: all 50 states are not fully certified, so some of this analysis is, by definition, incomplete. Indeed, it would seem a lot of the skeptical claims about the numbers have been missing the fact that they are using incomplete counts in comparison in 2020 to complete ones from the past.
We then have this, which is a kind of weird set of assertions to be made by a self-identified pollster:
Another anomaly is found in the comparison between the polls and non-polling metrics. The latter include: party registrations trends; the candidates' respective primary votes; candidate enthusiasm; social media followings; broadcast and digital media ratings; online searches; the number of (especially small) donors; and the number of individuals betting on each candidate.

Despite poor recent performances, media and academic polls have an impressive 80 percent record predicting the winner during the modern era. But, when the polls err, non-polling metrics do not; the latter have a 100 percent record. Every non-polling metric forecast Trump's reelection.
A couple of responses:
If non-polling metrics have a 100% success rate, we don't we use them instead of polls? Indeed, if that claim is correct there is a massive money-making opportunity here for someone given public concerns about polling.
If you are going to assert that such metrics are awesome, it sure would be nice to see some of those metrics and an explanation of why they are so great.
I am sincerely amazed that a pollster would think such non-random metrics like social media following would mean anything. For example: is it a shock that the President of the United States would have a lot of Twitter followers? Further, it doesn't take mad analytical skills to suss out that "follow" does not mean "supporter" in that context. The same logic would apply to television ratings.
The primary vote thing is simply a ridiculous metric, as I noted yesterday.
He concludes with a list:
1. Late on election night, with Trump comfortably ahead, many swing states stopped counting ballots. In most cases, observers were removed from the counting facilities. Counting generally continued without the observers
I dealt with the main issue here above. I continue to find it impossible that these guys don't understand what happened here.
And the observer thing is an attempt at sleight of hand to create doubt. First, specific evidence is not provided. Second, observers are not required in any event.
2. Statistically abnormal vote counts were the new normal when counting resumed. They were unusually large in size (hundreds of thousands) and had an unusually high (90 percent and above) Biden-to-Trump ratio
That's easy: some precincts are heavily in favor of one party. Trump won some precincts 90-10, Biden won others. There are entire cities and counties that are overwhelmingly populated by voters that support one party. Clinton won Philadelphia County 83-15 in 2016. I guarantee that there were precincts within the county that were 90+% Democratic. Trump won Fulton County 84-14 in the same contest.
A pollster should know better. Getting a 90-10 Biden outcome in a precinct known to be roughly 90% Democratic is not statistically abnormal, indeed quite the opposite. What would be statistically abnormal would be that if a precinct known to have a 90-10 Dem-Rep split was coming up 50-50.
If you poll favorite football teams in Seattle Washington, it would not be statistically abnormal for the poll to overwhelmingly find Seahawks fans.
This is pretty basic stuff.
3. Late arriving ballots were counted. In Pennsylvania, 23,000 absentee ballots have impossible postal return dates and another 86,000 have such extraordinary return dates they raise serious questions
First, just because a ballot is late does not, ipso facto, make it problematic.
Second, this claim is misleading because the state allowed a three-day grace period for ballots to arrive, and this was upheld by the US Supreme Court (Supreme Court Allows Longer Deadlines for Absentee Ballots in Pennsylvania and North Carolina).
4. The failure to match signatures on mail-in ballots. The destruction of mail in ballot envelopes, which must contain signatures
This falls into: the "got evidence?" category.
Also: IIRC it is standard procedure to trash the envelopes after processing. (I am happy to be corrected if I am mistaken). One thing is for sure: once the ballot is seperated from the envelope, the envelope is worthless for determing any specific ballot's valildity, since due to privacy the ballot is not connected back to the envelope in any way (any more than an in-person ballot is connected to a specific voter).
5. Historically low absentee ballot rejection rates despite the massive expansion of mail voting. Such is Biden's narrow margin that, as political analyst Robert Barnes observes, 'If the states simply imposed the same absentee ballot rejection rate as recent cycles, then Trump wins the election'
This is just an assertion.
6. Missing votes. In Delaware County, Pennsylvania, 50,000 votes held on 47 USB cards are missing
As best as I can tell, despite this being a rampant assertion on Twitter and cable news, this is based solely on one man's statements. Statements not made under oath, I would note. Via Fox News: Pa. poll watcher, a Navy vet, alleges missing USB cards, up to 120,000 questionable votes.
This boils down to "some dude said." (Again, I am open to correction).
(Side note: who call USB thumb drives, "USB cards"?).
7. Non-resident voters. Matt Braynard's Voter Integrity Project estimates that 20,312 people who no longer met residency requirements cast ballots in Georgia. Biden's margin is 12,670 votes
This is one guy's estimate. And that guy's Twitter bio describes him as "Former Data Chief and Strategist for Trump for President." As such, I think I need to see a bit more on this before I take it especially seriously.
8. Serious 'chain of custody' breakdowns. Invalid residential addresses. Record numbers of dead people voting. Ballots in pristine condition without creases, that is, they had not been mailed in envelopes as required by law
We are back to the "got evidence?" category. Assertions aren't evidence.
9. Statistical anomalies. In Georgia, Biden overtook Trump with 89 percent of the votes counted. For the next 53 batches of votes counted, Biden led Trump by the same exact 50.05 to 49.95 percent margin in every single batch. It is particularly perplexing that all statistical anomalies and tabulation abnormalities were in Biden's favor. Whether the cause was simple human error or nefarious activity, or a combination, clearly something peculiar happened.
Gotta admit, 53 counts in a row with the exact same percentages sounds fishy. But, I would need a lot more than just this assertion, especially when this list also shows the author's willingness to accept single-sourced assertions.
Look, I take elections very seriously and very much think that if there is evidence of voting irregularities and fraud that we ought to investigate them,
But, I also take the notion of evidence seriously. Assertions aren't evidence. And the fact that we can conceive of a scenario does not make it so.
I can conceive of a massive international plot by a shadowy communist organization to subvert US elections by hacking our system.
But I can also conceive of matter/anti-matter explosions being harnessed in the warp core of a starship to warp space so as to traverse vast distances.
I can conceive of an alien orphan crash landing in Kansas who ends up having the capacity to transform solar radiation into fantastic powers.
Heck, we can conceive of a scenario in which Barack Obama was born in Kenya, but someone had the foresight to put a birth announcement in a Hawaii newspaper just in case young Obama wanted to run for president some day.
The human mind can conceive of many things but at the end of the day, that isn't enough for those conceptions to be reality.
If all that the human mind could conceive was also true, then we would have no fiction.
Reality requires facts, data, and evidence.
So far, whether it be Team Trump in court or the keepers of the flame of doubt as per above, I have seen precious little evidence of anything other than a normal election process.
(BTW, in reading this over, I realized I left out several additional claims that I meant to address, but this is already long enough and I think the point is made, so I shall not add those in).