More on DST
Some interesting maps on the implications of DST v. standard time.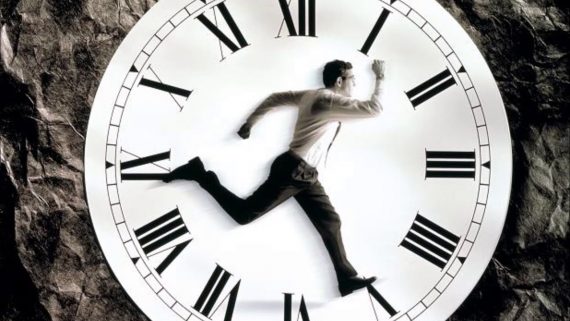 James Joyner beat me to the story about the unusual passage of permanent DST in the Senate, but I will repeat what I noted in the comments: I knew something didn't quite track when I read that the bill had so easily passed in the Senate. At a minimum, the notion that the bill would likewise sail through the House (if it even made out of committee and then onto the floor) seemed remote. This kind of change is not as simple as this rapid-fire legislative trick suggests.
At any rate, I wanted to add in this from Vox: The Senate just voted to make daylight saving time permanent. Good. The piece provides a good backgrounder on the general subject, but most significantly, provides the best data visualizations of the subject that I have seen: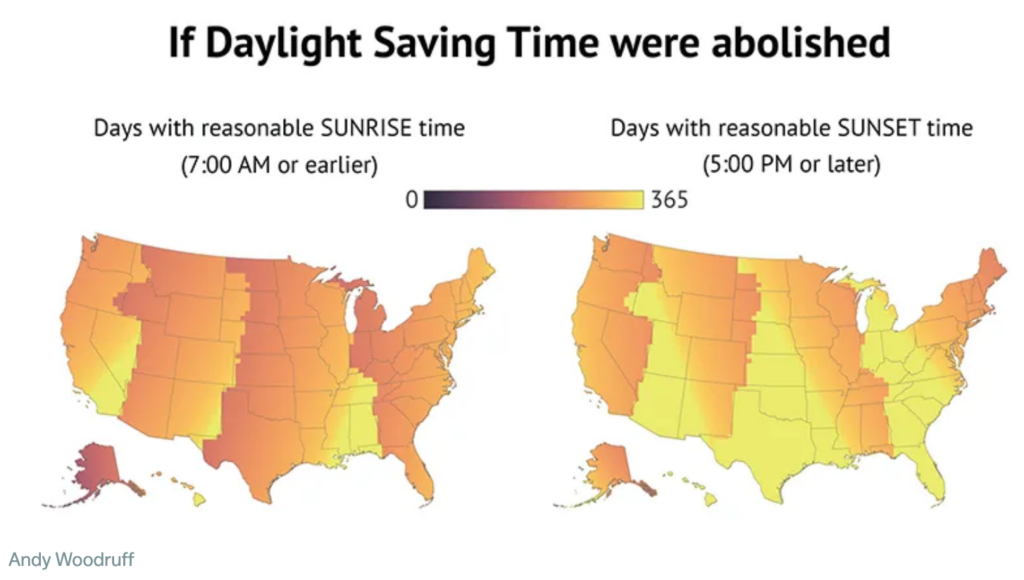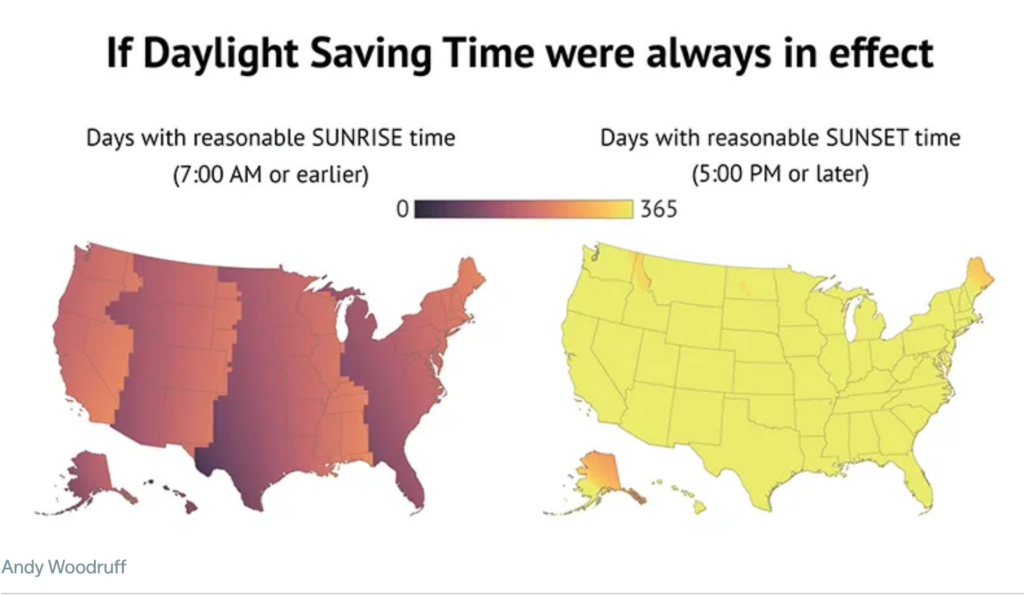 Clearly, it boils down to where one lives and one's personal preferences. Further, the main issue of contention is the morning, as everyone gets a better sunset situation with DST.
I will say this: I wish we would just pick one and done with it, given that the change really does require a physical and mental reset twice a year.
As the article notes:
In the days after daylight saving time starts, our biological clocks are a little bit off. It's like the whole country has been given an hour of jet lag.

One hour of lost sleep sounds like a small change, but we humans are fragile, sensitive animals. Jet lag can mess with our metabolism; extreme versions of it can contribute to diabetes or obesity. But in the short term, jet lag dulls our mental edge.

And when our biological clocks are off, everything about us is out of sync. Our bodies run this tight schedule to try to keep up with our actions. Since we usually eat a meal after waking up, we produce the most insulin in the morning. We're primed to metabolize breakfast before even taking a bite. It's more efficient that way.
So, while based one where I live I do not have a strong opinion on which would be better, I am on Team Consistency.