More on the Lack of a Rally Effect for Trump
Some global comparisons.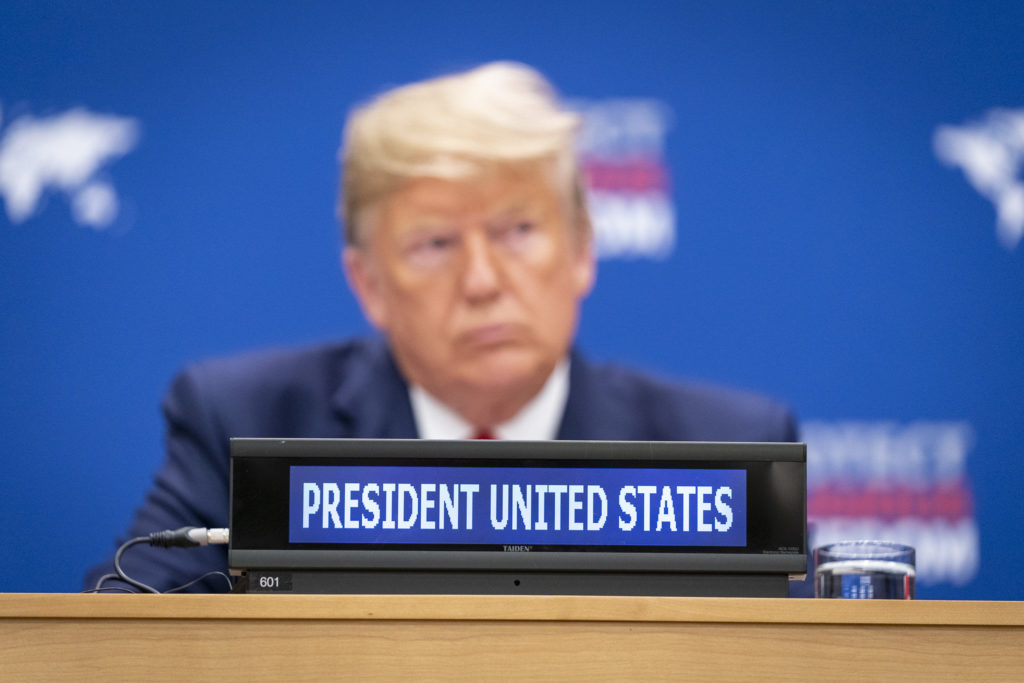 As I have noted in two recent posts, it is typically expected that in times of crisis executives get boosts in popularity. This is typically because at times of crisis national governments get the opportunity to demonstrate some level of support or aid that the public appreciates.
While we have seen some rallying around governors in the US, Trump only experienced a very small (and temporary) bump in approval. One posits that this is because the federal government has done very little to demonstrate actions of consequence in regards to the pandemic. It also underscores how locked in views of Trump are.
The Economist provides some comparative examples to underscore this point (Covid-19 has given most world leaders a temporary rise in popularity):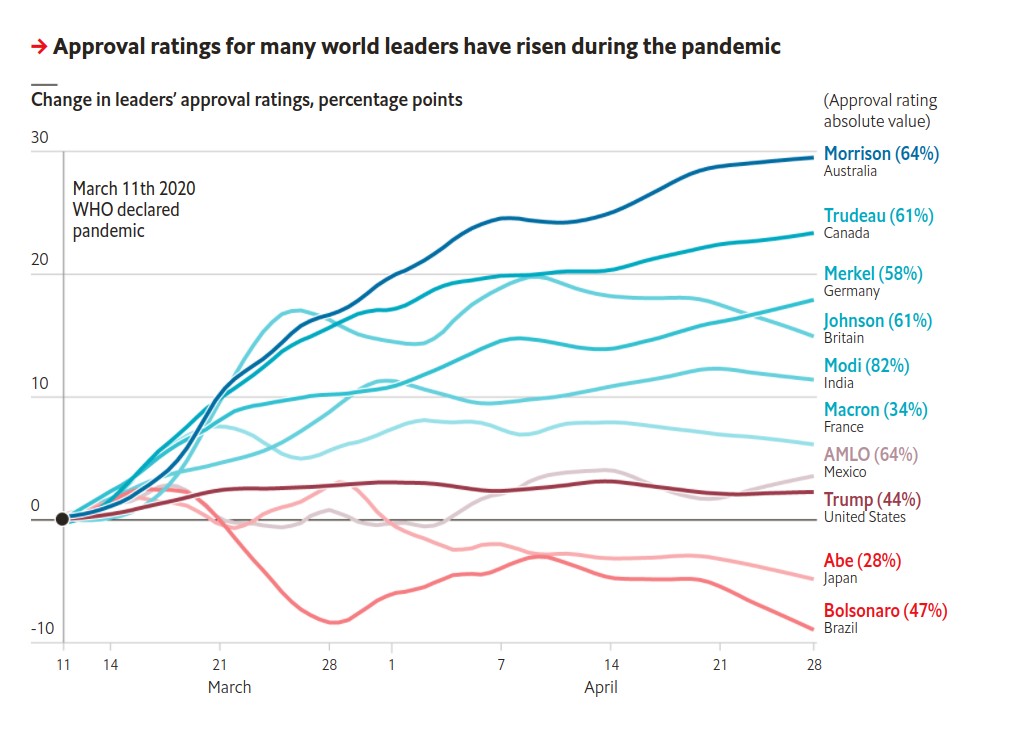 Trump's slight bump is evidence, as is the overall steadiness of his status in US politics.
Regardless, most leaders saw a bump in approval, and some a fairly significant one. Other, not so much.
Academics call this pattern the "rally-round-the-flag" effect. It has often benefited American presidents during international crises. Studies have found that surging patriotism and meeker opposition both contribute. Yet not all catastrophes are a boon. George W. Bush's lacklustre response to Hurricane Katrina in 2005 punctured his ratings. Tony Blair's fell after Islamists bombed London in 2005, as did François Hollande's after the Paris attacks in 2015. Perhaps voters felt they had failed to police domestic terrorism well, whereas Americans saw the attacks in 2001 as an act of war.

[…]

Today, voters have rallied round leaders who took covid-19 seriously. The largest bounces are in Australia, Canada and Germany, where death rates have been low among rich Western countries. Despite France's bad outbreak, a solemn Emmanuel Macron has gained some credit. Britons got behind Boris Johnson at first. A recent dip may reflect fears that a tardy lockdown led to thousands of extra deaths.
As the story notes, the ones who have done poorly are the ones perceived to have bungled the Covid-19 response in some way (or, in the case of Bolsanaro, dismissed the issue altogether).