More on the Politics of Civility
More on the strategery of civility.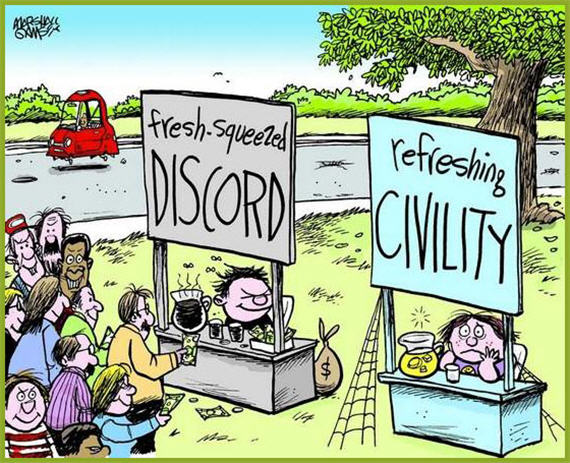 Apropos of James Joyner's post this morning is the following from Joe Scaraborough's Politco column (Moving past right-wing rhetoric):
Presidential-year elections are driven by a completely different demographic. Good luck trying that "Second Amendment remedies" crap on swing voters in the suburbs. It just won't fly. And neither will the cacophony of crazy talk that has gripped the far right for the past two years.

It's time to grow up, act responsibly and start planning for the 2012 election.

If you can't be civil because it's the right thing to do, then do it because it is in your party's best interest.
There is absolutely something to this notion, as the electorate that turns out in a midterm election is not the same one that turns out in presidential elections, and therefore different kind of campaign strategies are in order.  Certainly suburban swing voters are likely to be made rather uncomfortable by gun-based rhetoric.
Of course, it is worth noting that the "'Second Amendment remedies' crap" didn't work in 2010, either (at least in terms of the Nevada Senate race).  Indeed, if Sharron Angle has been a tinge less fringe, or if the NV GOP had nominated a slightly more mainstream nominee, then Harry Reid would be at home tending his garden rather than bearing the title "Senate Majority Leader."
However, it is worth continuing to note that the variable of most significance to the electoral outcomes in November 2012 is the state of the economy, not the quality of the civil discourse.  Indeed, one of the major reasons that there was a lot of angry rhetoric (and the commensurate violent imagery within that rhetoric) was because we, as a country, were angry over the state of the economy.