More Silliness on Filibuster Reform
More tortured logic on the issue of the filibuster.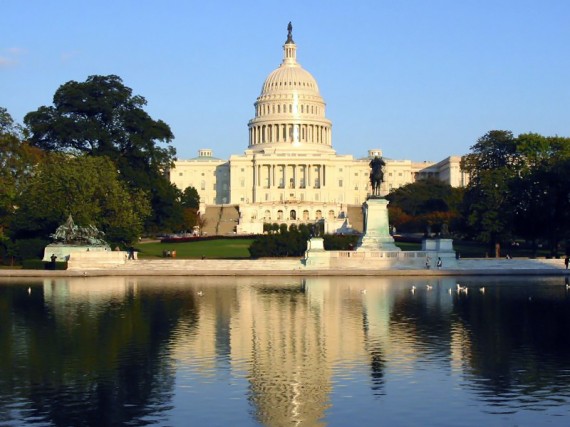 Earlier this week, Senator Lamar Alexander (R-TN) gave a speech in opposition to filibuster reform at the Heritage Foundation (video here).  One of the things he said struck me as yet another example (to go along with the Mitch McConnell statement I posted about earlier today) of rank silliness, if not utter disingenuousness,  from a politician on this topic.
Alexander started his speech thusly:
"Vot­ers who turned out in Novem­ber are going to be pretty dis­ap­pointed when they learn the first thing some Democ­rats want to do is cut off the right of the peo­ple they elected to make their voices heard on the floor of the U.S. Sen­ate" (click here for text of speech).
That is, to be kind, a substantial distortion of what has been proposed (which Doug Mataconis discussed earlier today).  Worse, abuse of the cloture rule has increasingly meant less debate in the Senate, not more.  If Senators want to get out and use their rights to unlimited debate to, well, debate, that's one thing.  It is wholly another for the threat alone of endless debate to be used as a procedural filibuster that postpones or kills a bill/nomination.
It is maddening to me that a proposed reform process that would require Senators to actually have to talk on the floor of the Senate in support of their filibusters is characterized as "cut[ting]off the right of the people they elected to make their voices heard on the floor of the U.S. Senate."  Such assertions have a certain Bizarro-world logic to them.
I understand why the Republicans would be against changing the rules, but the proposed changes are actually fairly modest and maintain a number of minority prerogatives.  Really, the proposal less takes away powers as it makes it a bit more costly to deploy them.  This really isn't such a bad idea and arguably in within the basic philosophy of the filibuster in the first place.