Most People Don't Care About Daylight Saving Time
A majority of Americans say their lives are not "disrupted" by the time change. They're wrong.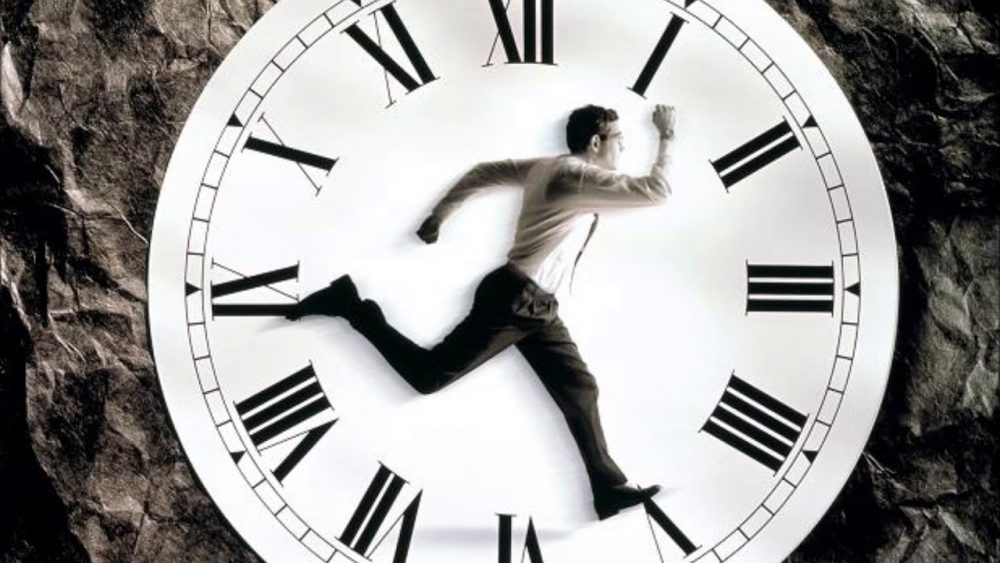 The biannual clock change that affected most Americans overnight has produced the customary flurry of media reaction pieces. Harry Enten's contribution at CNN, "Complaining about the change to Daylight Saving Time? You're in the minority." is among the odder.
You're going to hear a lot of complaints about the switch to Daylight Saving Time, which begins on Sunday. (I hate it too because I enjoy sleep.) It's become so bad that, as my colleague Z. Byron Wolf has written, the state of Florida wants to eliminate the time switch all together.

There's just one problem for us whiners: there's no sign that the majority of people share our opinion.

The majority of people, 55%, actually aren't disrupted at all by DST. That was the finding of a Princeton Survey Research Associates International survey in 2017. Now, a healthy minority, 41%, said that they were at least a little disrupted by DST, but among all Americans only 13% said it was a major disruption.

Indeed, the limited high quality public polling data finds that there's not some great crusade for Americans to switch away from having DST and standard time. Three years ago, a CBS News survey found that a majority of Americans 54% were either okay with the current situation or had no opinion on the subject. Even among those who wanted a change, they were split evenly between those who wanted DST all year or not at all.

You might remember that DST was extended in 2007. Americans seem to be okay with that switch. In 2010, CBS News found that the majority, 54%, thought that the extension of DST — originally enacted in order to reduce electricity usage by extending daylight hours — that occurred back in 2007 was a good idea. Yet at the same time, a separate CBS News poll that year discovered that 58% of Americans didn't want to extend DST year-round. This was a viewpoint held across ages, regions and party affiliations.

In fact, people have never been against DST. Gallup first asked about DST back in 1937. Back then, 51% were in favor of it to only 37% who were opposed. In every high quality survey I could find since then, more people than not were in favor of springing ahead when asked directly if they favored or opposed DST.
While it's useful to know whether there's a mass dissatisfaction with a public policy choice like DST, the question of "disruption" is not one best answered by polling.
I personally find the change mildly disruptive, in that I'm an early riser and the "spring forward" means that it was still pitch black when I woke up at 6:15 Eastern. And it's still pretty dark as I type this at 6:58. But, since I've an early riser and don't have anywhere I need to be any time soon—and because the clock by my bedside is one of the few in the house that doesn't automatically adjust—my only "disruption" was realizing that it was an hour later than I thought it was and that I'd "slept in." On Monday, my kids will be a little harder to get out of bed in the mornings and, in a few weeks, it'll be harder to get them to sleep than it would otherwise be when it's still light at 8:30 pm.
Survey data is useful for aggregating those sorts of impressions.
But, as another CNN report "updated" for today notes, the real disruption of DST is to people's circadian rhythms, which have real-world impacts that clock-driven folks are unlikely to notice.
A 2016 study found that the overall rate for stroke was 8% higher in the two days after daylight saving time. Cancer victims were 25% more likely to have a stroke during that time, and people older than 65 were 20% more likely to have a stroke.

The researchers, based in Finland, compared the rate of stroke in more than 3,000 people hospitalized the week after a daylight saving time shift to the rate of stroke in more than 11,000 people hospitalized two weeks before or after the week of transition.

"Stroke risk is highest in the morning hours," Dr. Jori Ruuskanen, study author from the University of Turku, said in an email. "Previous studies have also shown that the disruption of the circadian clock due to other reasons (e.g. due to rotating shift work) and sleep fragmentation are associated with an increased risk of stroke. However, we did not know whether stroke risk is affected by DST transitions. What is common in these situations is the disturbed sleep cycle, while the immediate mechanisms for the increased risk are unknown at the moment.
Moreover,
The Monday and Tuesday after daylight saving time in the spring have also been associated with a 10% increase in heart attacks, according to a 2012 study at the University of Alabama Birmingham.

"When we change the time by one hour, it throws a monkey wrench into our circadian process," said Christopher Barnes, an associate professor of management at the University of Washington who researches the impact of sleep deprivation, especially in the workplace. "The following Monday, we've discovered that people have about 40 minutes less sleep. Because we're already short on sleep to begin with, the effects of even 40 minutes are noticeable."

For a paper on public health policy recommendations, Barnes cited studies that show how the annual removal of an hour has been linked to more workplace injuries, auto accidents and even hinders moral decision making. In the paper, published in the Perspective on Psychological Science, Barnes and his co-author, Christopher Drake of the Sleep Disorders and Research Center at Henry Ford Hospital, suggested that daylight saving time be eliminated. They argued that based on the results of multiple studies showing its negative effects on cognitive ability, health and the workplace, removing this occurrence from our calendar would prioritize sleep health.

Even though there aren't as many negative associations with the fall transition, when we gain an hour, Barnes said their research has shown people don't typically use the extra hour for sleep. "Human beings aren't built for 25-hour days," he said. "It throws people off because we're working against our natural process."
Additionally, there are economic impacts:
A new study out from JPMorgan Chase Institute found that the switch back to standard time is associated with a drop in spending between 2.2% and 4.9%, depending on where you live.

Daylight saving time starts in the spring when clocks are pushed forward an hour and ends in the fall when clock are set back to standard time. The policy affects over 300 million Americans. One of the supposed advantages of the policy is that the extra hour of sunlight encourages Americans to stay out and spend money, giving a boost to small businesses and the economy in general.
Study after study finds real-world impacts of the time change. For example, judges dole out harsher sentences in the days after we switch, owing to greater sleep deprivation. That sort  of information is really much more useful than the impressions of those willing to answer phone surveys in assessing the "impact" of the time change.
UPDATE:  Too much information to usefully excerpt but two WaPo pieces shed additional light on the subject. Justin Grieser considers how our lives would be impacted were we to either get rid of Daylight Saving Time completely or, conversely, do away with Standard Time and just stay on DST year-round. The impact of the latter would be much smaller, since "Standard" Time is now only four months of the year.  Ana Swanson shows the degree to which the debate misses incremental changes—the fact that the effects are much different depending on one's latitude and longitude.