Murder by Mean Text?
A Massachusetts teenager faces 20 years in prison for contributing to her boyfriend's suicide via text message.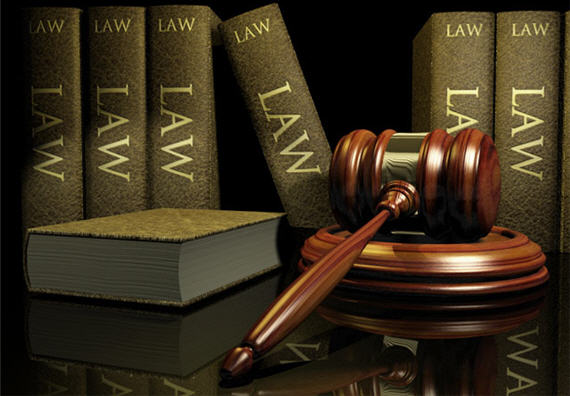 A Massachusetts teenager faces 20 years in prison for contributing to her boyfriend's suicide via text message.
BBC:
A Massachusetts judge has ruled that a teenage girl caused the suicide death of her boyfriend by encouraging him to end his life via text. What does this mean for the future of electronic communication and the law?

Michelle Carter was found guilty of involuntary manslaughter for sending 18-year-old Conrad Roy dozens of text messages that encouraged him to commit suicide. He died in 2014 of carbon monoxide poisoning, after he drove to a secluded parking lot and killed himself.

Many legal experts were surprised by the judge's decision, and say from the very onset this was a very strange case, compounded by intense media scrutiny.

"I would say from the very start, the charges were surprising," says Mary Anne Franks, a professor of law and vice president of the Cyber Civil Rights Initiative.

"There was so much anxiety and so much anger about what she did because her actions were reprehensible."

But apart from the public outrage, the case presented many tangled legal and ethical questions that troubled law experts, and the verdict could have important legal consequences for future cases.
The article goes on to outline said consequences. The bottom line, though, is that most legal scholars think Carter was over-charged here because of both public outrage over her conduct and the fact that Massachusetts is one of a handful of states with no law on the books against assisted suicide.
"I've always thought manslaughter was an ill-fitting suit," says Daniel Medwed, professor of law and criminal justice at Northeastern University School of Law. "What Michelle Carter did was reprehensible, morally blameworthy and despicable, but I'm not sure it was manslaughter."

Medwed says the state essentially argued that causation took place – that Carter's texts caused Roy's death.

Carter sent Roy things like "All you have to do is turn the generator on and you will be free and happy," and allegedly called him to order him back into his vehicle when he got out.

But Medwed says that by the legal definition of manslaughter, those texts and the phone call fall short of proof of direct causation.

Franks wonders why Carter was not charged under Massachusetts' robust anti-harassment laws, with domestic abuse charges, or with failing to act when it was clear what Roy's intentions were.

She says she understands that the punishments for these lesser charges may have seemed to prosecutors to be insufficient, however, "to the extent that those are not robust enough [laws], we should be making them more robust, not using really extreme penalties and charges that don't necessarily fit".
David French calls this a "sad and terrible verdict." While acknowledging that "her conduct was unconscionable, and she certainly played a key role in an absolutely heartbreaking death," he argues,
First, Conrad Roy is responsible for his death. To argue that Carter committed manslaughter is to diminish Roy's moral agency. It denies his free will. It's wrong to deny compassion to someone so troubled that they'd attempt suicide, but we can't move so far in the other direction that we race to find who's "really" to blame when a person voluntarily takes their own life. It's still an act of self-murder, and while Carter undoubtedly played a persuasive role, I can't imagine where we will draw the line. Will we prosecute mean people for manslaughter when troubled teens kill themselves?

Second, there are real First Amendment implications with this verdict. Carter's actions were reprehensible, but she was sharing with him thoughts and opinions that he may have found persuasive but had the capacity to reject. A legal argument that renders otherwise-protected speech unlawful because it actually persuades would blast a hole in First Amendment jurisprudence.
Robby Soave agrees:
Her lawyers claimed antidepressant drugs influenced her behavior; though the prosecution preferred to cast her as a callous narcissist who craved the sympathy of her peers and believed a suicidal boyfriend would earn her a popularity boost.

In either case, Ms. Carter's conduct was morally reprehensible. But — at least until today's ruling — it was clearly legal. While some states criminalize the act of convincing people to commit suicide, Massachusetts has no such law. Moreover, speech that is reckless, hateful and ill-willed nevertheless enjoys First Amendment protection. While the Supreme Court has carved out narrowly tailored exceptions for literal threats of violence and incitement to lawless action, telling someone they should kill themselves is not the same as holding a gun to their head and pulling the trigger. Nor is it akin to threatening to kill the president, which is specifically prohibited by law — and in any case, only considered a felony if done "knowingly and willfully." (Merely expressing hope that the president dies isn't enough.)

Judge Moniz's verdict is a stunning act of defiance against this general principle. By finding Ms. Carter guilty of involuntary manslaughter — rather than some lesser misdeed, such as bullying or harassment — the court has dealt a blow to the constitutionally enshrined idea that speech is not, itself, violence. That's cause for concern.

"Mr. Roy's death is a terrible tragedy, but it is not a reason to stretch the boundaries of our criminal laws or abandon the protections of our constitution," wrote Matthew Segel, legal director of the ACLU of Massachusetts, in a statement. "The implications of this conviction go far beyond the tragic circumstances of Mr. Roy's death. If allowed to stand, Ms. Carter's conviction could chill important and worthwhile end-of-life discussions between loved ones across the Commonwealth."
While I agree that there is a slippery slope here, I disagree that Carter's conduct deserves protection under the First Amendment. While the right to express unpopular—even vile—political opinions must be absolute, speech that encourages criminal conduct is frequently unlawful. Carter's action here was surely incitement. Indeed, more so than most. She actively talked a person over whom she had deep influence into killing himself and goaded him further when he seemed to be changing his mind. Is he ultimately responsible for his own action? Maybe. He was, after all, almost certainly mentally ill.
Now, that may well also be the case with Carter. That was what her attorney was arguing. But the judge was not persuaded by that argument.
And this wasn't just some angry mean tweet. Had she merely texted "Kill yourself!" in the midst of a heated argument, she would have cause to feel guilty when he did just that. But few would argue that she was criminally liable. This was active and repeated incitement. I see no loss to the Republic if that is not protected.
I'm much more persuaded, however, by the "overcharging" argument. The Constitution does indeed protect against ex post facto laws. Wedging her conduct into an existing statute that doesn't fit the facts of the case may well be just that.