Murkowski Still Looking To Get On Alaska Ballot
Despite conceding the primary race last week, Alaska Senator Lisa Murkowski is apparently still trying to find a way to get on the November ballot.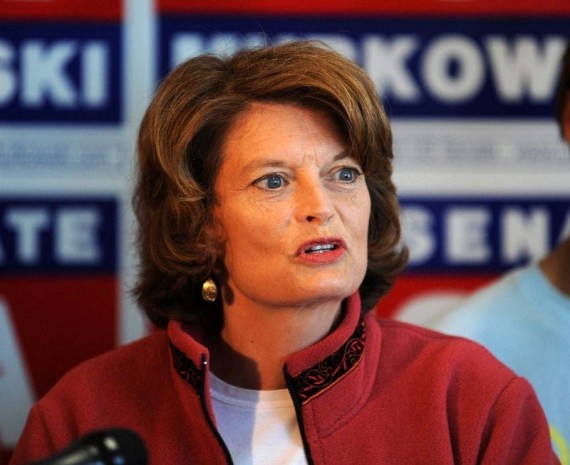 Despite conceding the race last week, and despite the fact that the Alaska Libertarian Party has already voted not to allow her on it's ballot, it looks like Lisa Murkowski is still looking for a way to keep her political career alive:
The head of the Alaska Libertarian Party confirmed that Republican Sen. Lisa Murkowski's aides reached out to his party about running on their Senate ticket – even after officials from the third party had decided they would not swap the senator for their nominee.

After attorney Joe Miller's stunning GOP primary victory last month, Murkowski appeared to be ready to call it quits for good, telling reporters in her Aug. 31 concession speech that, "At the end of this year, I'm coming back home."

But Alaska Libertarian Party Chairman Scott Kohlhaas said Monday that Murkowski's campaign reached out to his party after she conceded last week – despite the fact that the party's executive committee had already announced it would not replace its candidate, David Haase, with Murkowski.

"Yes, we're in discussions with the Murkowski campaign. We've always said we'd be open to a sit-down with any Alaskan, especially a sitting U.S. senator," Kohlhaas said. "Even though the talks are a good thing, we're not going to flip-flop. We warned them, but they still want to talk."

If Murkowski wants to stay in the race, she has two remaining options: Run as a write-in candidate, or attempt to take the place of the Libertarian Party nominee on the ballot.

Murkowski must overcome several hurdles in order to pursue the latter option. Not only does Haase have to remove himself from the ballot, but the state executive committee would have to approve Murkowski's candidacy by Sept. 15. The Alaska Libertarian Party, however, already voted on Aug. 30 not to allow Murkowski on the ballot because of ideological differences – a vote that Kohlhaas said will not be reversed.

Still, Kohlhaas described the talks between the party and Murkowski's campaign as "fruitful and constructive, frank and open."

"We warned them," Kohlhaas said. "But if they want to talk, we'll talk. They're climbing Mt. McKinley here, but if they're willing to talk, we always said we would."
I'm not sure exactly what there is for the ALP and Murkowski to talk about given the vote last week, but as I noted when this all started there are some rather obvious benefits to the party to having Murkowski on the ticket notwithstanding the fact that it would pretty much decimate their claim to be a party of principle:
First of all, under Alaska Election Law, any political party that gets 5% or more of the vote in a statewide General Election automatically qualifies for ballot access for the next 4-8 years. Since ballot access is a perennial issue for Libertarians nationwide, one can see the obvious appeal of putting Murkowski on the LP ballot; even if she loses in November she's likely assured of getting more than 5% of the vote.

Second, Erick Erickson passes along a claim that Murkowski has already offered to turn over most of her $ 1,000,000 war chest to the Libertarians in exchange for them putting her on the ballot. Assuming this is true, as they say, money talks.
I'm not sure if the ALP will give in to Murkowski in the end, but I still tend to doubt it. If they don't she could still pursue a write-in campaign, but that's a difficult thing to do in any state and would seem to be even more logistically problematic in a state like Alaska. Frankly, Murkowski just needs to hang it up at this point.